Lash Curls: What Are The Different 'Lift' Options?
By Jennie Waeland, November 16 2020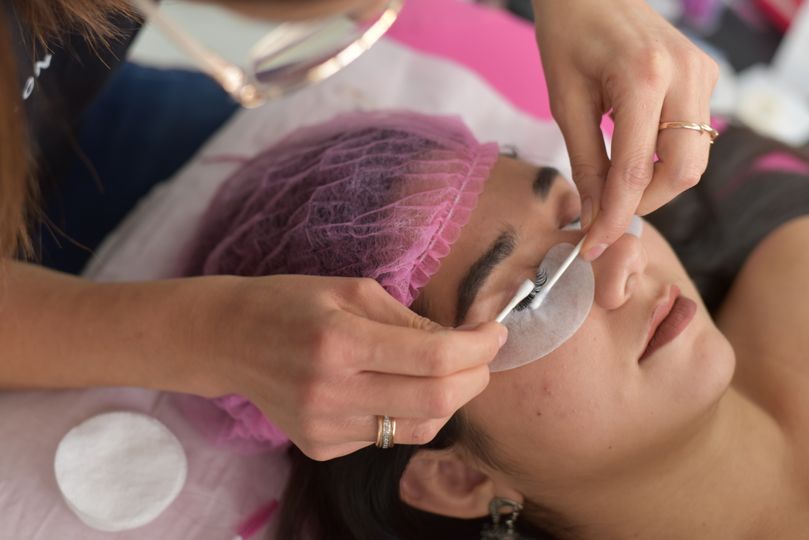 The world of lashes can seem daunting if you don't know the similarities and differences between each treatment type. There are three main treatments for lashes in the beauty industry: lash extension, lash lift and lash tint. 
If you want to read about the different types of lashes, click here. That article will talk you through the different types of lash extensions and gives details on lash lifts and lash serums. However, if you are more keen to learn about the different options when it comes to lash lifts, keep reading. 
What is a lash lift?
A lash lift is the curling of your natural lashes against a silicone shield. Your lashes are laid out in the desired effect and a semi-permanent perming solution is applied for roughly 12 minutes. This will leave your lashes with more curl and shape than it would have naturally. 
You can wear mascara with a lash lift and do not have to worry about any lashes falling out. As this method uses your natural lashes, opposed to extensions, there will be no fall out or outgrowth.
If you don't want the task of applying mascara every morning, you can get your lashes tinted as part of the service or an add-on. 
How long does it last?
A lash lift typically lasts between 4 to 6 weeks. This is dependent on the growth rate of your own lashes. 
A tint lasts more towards the 6 week mark. The process takes around 15-20 minutes and it lasts a good amount of time. The tinting solution is coated onto your natural lashes, so is determined by if your lashes fall out or when your lashes grow out. 
The curl options
There are actually a range of different lift options when it comes to lash lifts. Before your appointment with LeSalon, you will be sent a lash lookbook to help you decide your desired shape. 
J-Curl 
This is the most subtle lift option. It is hardly noticeable from the front, providing a very small curl. 
B-Curl
A B-Curl is the second most subtle option. It is a more basic curl than the average curl but is more noticeable than the J-Curl. 
C-Curl
A C-Curl is the most commonly used option. Many people opt for this curl as it a gentle curl for a more natural look. However, it is a lot more noticeable than the previous two options. 
D-Curl
A much more dramatic curl. This option has a good amount of lift, helping your lashes feel more pronounced. The curl is tighter, helping to give a more 'bright eyed' effect.
L+ Curl
This look is a straighter shape. The curl can actually point more downwards. This shape will last longer as it is the least 'curled' so won't grow out as quickly. 
We hope that you now know more about the lift options and can make an informed choice before your next appointment. To read about the difference between lash extensions and lash lift, read here.