Our Story
On-demand beauty delivered by skilled therapists working on their own terms.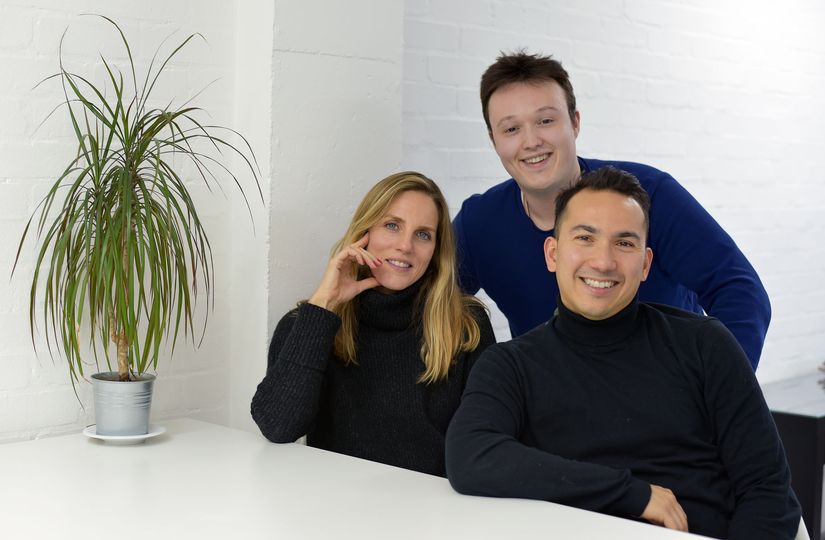 Our Story
LeSalon was born out of a mission to provide clients across London with premium beauty treatments on-demand and disrupt the beauty services industry as we know it. Co-founders Natasha and Jean-Michel wanted to create a beauty platform which uses cutting edge tech to power meaningful change, creating a streamlined booking experience that matches clients with the best therapist for them, and empowering beauty therapists across London. As such, LeSalon was created in 2015 to bring the professional beauty experience to client's homes across the capital, and transform the way beauty therapists work.
We want our clients to feel like their best possible selves at all times, so we enable them to fit restorative and empowering treatments around life's many commitments. Ultimately, our mission is to enable everyone – with their many career, life and beauty needs – to experience beauty in a way that's meaningful to them. 
As a team we work tirelessly to balance supply and demand, so our Salonettes can enjoy career fulfilment, regular hours and financial stability; and our clients can easily access treatments that make them feel confident and empowered. 
LeSalon's proprietary tech allows therapists to be fully in charge of their schedule and career, with on-going access to regular trade testing, technical training, financial advice and support. Our "Salonettes' are able to upskill and work as many hours as they'd like, with the potential to earn more than they could at a traditional salon. 
About the founding team
Jean-Michel – with a business strategy background and a passion for technology – saw the potential to challenge the traditional beauty salon model. He wanted to build a tech platform that would support the needs of busy Londoners, whilst creating new opportunities for beauty therapists. 
Natasha cared most about creating a platform that allows therapists to work on their own terms, honing their skills under a discerning brand associated with quality treatments. As a former lawyer and mother-of-two, Natasha understands the value of me-time and work-life balance better than most and is committed to ensuring all therapists can work flexibly around their many commitments.
Nabil Freeman joined the team as CTO after meeting Natasha and Jean-Michel in their accelerator programme. Nabil's tech-first approach made him the perfect candidate to build the innovative technology that's now powering LeSalon and disrupting the beauty industry. He has created LeSalon's technological backbone using cutting edge algorithms that integrate AI and geolocation to seamlessly match clients with therapists, and works relentlessly to ensure LeSalon is continually innovating and developing the best tech in the market.