Lash Extensions VS Lash Lift: What's The Difference?
By Jennie Waeland, September 16 2020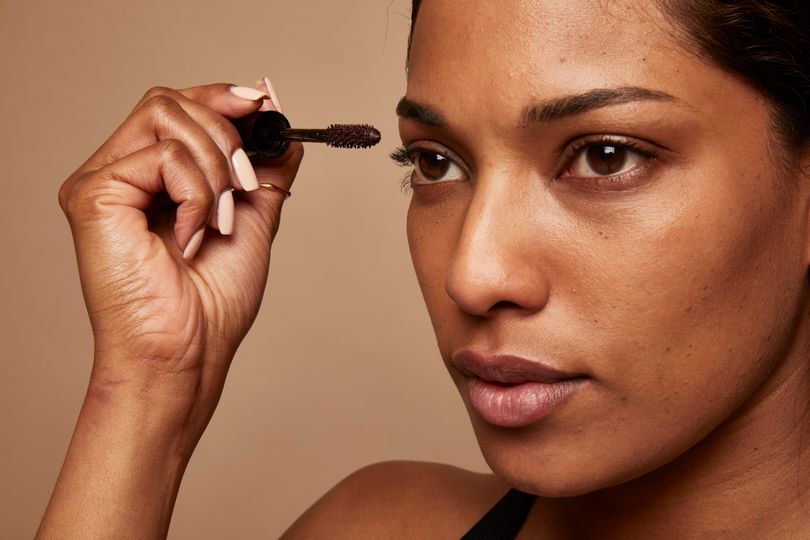 If you are new to the world of lashes, you may feel slightly overwhelmed by the options. There are many different lashes that you can choose from, see here for our run-down. For now, we will solely be talking about the main differences between lash extensions and a lash lift. 
Here we will breakdown all the information you need to know before you make your decision, and we hope that this guide helps you to understand the lash treatments better. 
There are a few things to think about before choosing the type of lashes you want. This includes:
The shape of your eye

If they are vegan 

Any allergies you have 

The size of your eye 

Eyelid type – hooded or monolid

The price range 

The length of eyelash 

The curl of eyelash 

Whether you want it to be a dramatic or natural look 
Once you have considered these options, it's time to learn about lash extensions vs lash lift. 
What is it?
Lash Extensions: 
Lash extensions are synthetic lashes that are glued to your real lashes, using a sticky adhesive. These will be placed on individually. You can have them placed on every natural lash or every other lash, depending on how full you want them to look. 
Lash Lift: 
A lash lift is the curling and perming of your natural lashes, with no synthetic lashes used. The process is semi-permanent, and uses a chemical solution. The aesthetic is down to you, you can decide whether you want the lashes facing directly upwards or to be a little more fanned out. 
What is the process?
Lash Extensions: 
For lash extensions, the Salonette will apply the adhesive to the lashes and then place them onto your natural lashes individually using tweezers. 
Lash Lift:
The lash lift procedure is that the Salonette will use an adhesive to place your lashes against a silicon shield in the desired effect. The lashes will be coated with the semi-permanent perming lotion for up to 12 minutes. 
Can I wear mascara?
Lash Extensions:
With lash extensions, you do not need to wear mascara. The extensions can act as the mascara, making your eye makeup look full and complete. 
Lash Lift:
You can still wear mascara with a lash lift, as they are your natural lashes. However, you can also get a lash tint alongside the lift to darken your lashes.
How much does it cost?
Lash Extensions:
At LeSalon, we offer a variety of lash extensions. This includes infills and half sets. These services range from £65 for Eyelash Extensions Infills (60 Minutes) to £135 for Full Set Russian Volume Eyelash Extensions. 
Lash Lift:
As with lash extensions, at LeSalon we offer a variety of options for lash lift and tint services. An Eyelash Tint is £20, an Eyelash Lift is £55 and an Eyelash Lift and Tint is £60. 
How long does it last?
Lash Extensions:
We recommend getting infills every 2-3 weeks. On average, humans have around 90-120 natural lashes on our upper eyelid. Daily, we can shed between 2-5 lashes. Getting regular infills allows your lashes to remain maintained and avoid bald patches and shedding. 
Lash Lift: 
It varies from person to person, but on average, lash lifts and tints can last for around 6-8 weeks. It will depend on how fast your lashes grow. 
Will it damage my natural lashes?
Lash Extensions:
No, overall, lash extensions aren't harmful for your natural lashes. There are only two risks that can be considered. Firstly, don't choose lashes that will be too heavy for your eyelid and natural lashes. Any extensions that are too heavy can pose a threat to your natural lash line, as it will cause drooping. 
In some cases, this may begin to tug on your natural lashes or even pull some out. Secondly, once your lash extensions are on, resist the temptation to pick at them. Picking at your lash extensions may cause some to fall out and you may accidentally pull on your natural lashes. 
Lash Lift:
If anything, lash tints and lifts can actually be beneficial for your natural lashes. Lash lifts make your lashes darker and have more of a lifted curl. This can act in place of mascara. The act of removing mascara can sometimes be vigorous and involve scrubbing. 
This may cause some of your natural lashes to fall out. By avoiding mascara in general, you are allowing your lashes to grow long and strengthen over a longer period of time. 
We hope that this guide will help you to understand the differences between lash extensions and lash lifts/tints. It is important to know the service you are booking, and whether it is the right option for you. 
So, if you are looking for a more dramatic look, lash extensions may be the right choice for you. Alternatively, if you are just looking to enhance your natural lashes then you can try a lash lift and tint. Both treatments can act as alternatives to wearing mascara. Overall, a lash lift lasts a few weeks longer than lash extensions.
To learn more about the different types of lashes, including the variety of lash extensions, click here.