Eyelash Lift FAQs – Your Questions Answered!
August 18 2023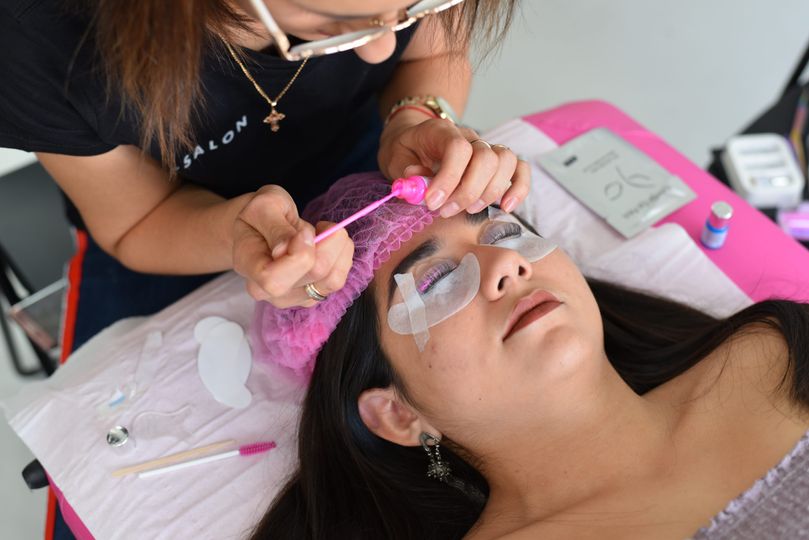 Eyelash lifts are an increasingly popular treatment not only for summer vacays but all year round. Whether you religiously book lash lifts, or you're thinking about booking one for the first time, we've put together a list of frequently asked questions (FAQs) to help answer any questions or concerns you may have regarding a lash lift treatment.
Q1: What is an eyelash lift?
A1: An eyelash lift is a semi-permanent treatment that enhances the appearance of your natural lashes by curling and lifting them from the base, giving them a more open and lifted look.
Q2: How long does the eyelash lift last?
A2: The results of an eyelash lift typically last around 6 to 8 weeks, depending on your natural lash growth cycle and if you followed aftercare correctly.
Q3: Is the eyelash lift procedure safe?
A3: Yes, the procedure is safe when performed by a trained and experienced professional. We take all necessary precautions to ensure your safety and comfort throughout the process.
Q4: Is the eyelash lift painful?
A4: The procedure is generally painless and comfortable. Some clients might experience a slight tingling sensation during the treatment.
Q5: Can I wear mascara after an eyelash lift?
A5: Yes, you can wear mascara after 24 hours, but it's recommended to use a water-based mascara. Avoid waterproof or oil-based mascaras, as they can weaken the lift.
Q6: Can I swim or shower right after the eyelash lift?
A6: It's best to avoid water contact for the first 24 hours after the lift to allow the adhesive to set. After that, you can enjoy your regular activities, including swimming and showering.
Q7: Are there any special aftercare instructions?
A7: Yes, we recommend avoiding steam, sauna, and excessive rubbing of the eyes for the first 48 hours. Also, refrain from using oil-based products on your lashes, as they can weaken the lift.
Q8: Can I use an eyelash curler after the lift?
A8: It's not necessary to use an eyelash curler after the lift, as your lashes will already have a natural curl. Using a curler may damage the lift and your lashes.
Q9: How do I prepare for the eyelash lift appointment?
A9: Please arrive with clean, makeup-free lashes. If you wear contact lenses, please remove them before the procedure.
Q10: How long does the procedure take?
A10: The eyelash lift procedure usually takes about 45 to 60 minutes, depending on the desired outcome.
We hope these FAQs have addressed any concerns you may have had about eyelash lifts. If you have any further questions or need clarification, please don't hesitate to reach out to the LeSalon team through support.