Embrace Summer: How to Enjoy Summer whilst Working
July 14 2023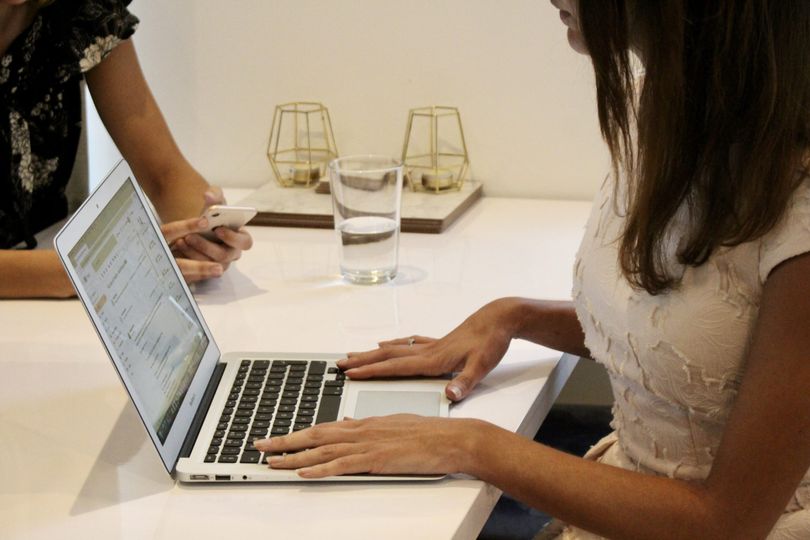 As the sun shines brightly and the temperature rises, it's natural to yearn for leisurely beach days, refreshing pool dips, and adventurous vacations during the summer season. However, for many of us, work responsibilities don't take a break. But fret not! With a positive mindset and a few strategic adjustments, you can make the most of your summer while still excelling at your job. In this blog, we'll explore some practical tips to help you embrace summer whilst working and infuse your days with a touch of summer bliss.
Brighten Up Your Workspace:
Add a splash of summer to your office by incorporating vibrant colours, fresh flowers, or pictures from your last holiday destination. Surrounding yourself with visually appealing elements can uplift your mood and create a more positive atmosphere.
Take Advantage of Natural Light:
Make the most of the longer daylight hours by positioning your workspace (if you can) near a window or finding opportunities to work outside. Exposure to natural light has many benefits, from improving mood to focusing better. Take your lunchtime break outside to soak up some Vitamin D but don't forget the apply the all-important SPF.
Dress for Comfort:
While adhering to your workplace's dress code, find ways to incorporate light, breathable fabrics into your summer work attire. Opt for loose cotton or linen clothing that keeps you cool and comfortable throughout the day. Wearing the right clothes can make a significant difference in feeling comfortable in the heat and optimising your work potential. 
Plan Engaging Activities:
Bring some summer fun into the office by organising engaging activities for your team. Consider an ice cream social, a LeSalon office massage, or even a friendly outdoor game during breaks. Such activities not only foster team spirit but also create a relaxed and enjoyable environment whilst embracing summer whilst working.
Schedule Outdoor Meetings:
Where possible, schedule meetings or brainstorming sessions outdoors. Parks, outdoor cafés, or even rooftop terraces can provide a refreshing change of scenery. Outdoor meetings can be more relaxed and enjoyable for everyone involved, making them an excellent way to blend work with summer vibes.
Stay Hydrated and Energised:
Summer heat as we know can drain your energy levels, affecting your overall work performance. Ensure you stay hydrated by drinking plenty of water throughout the day. Opting for healthy, light meals and snacks can maintain your energy levels and avoid the 3pm slump. I personally like to keep ice lollies stocked up in the office freezer for a refreshing afternoon pick-me-up. 
Take Regular Breaks:
To avoid burnout and maintain productivity, take regular breaks to recharge your mind and body. Utilise your break times to step outside, enjoy a refreshing walk, or simply relax and enjoy the summer breeze. These breaks will help you stay focused and re-energised throughout the day.
While it may seem challenging to enjoy summer while at work, implementing these simple strategies can infuse your workdays with a touch of summer bliss. Remember, it's all about finding a balance between work and enjoyment, allowing you to savour the enjoyment of summer while still excelling in your professional endeavours.