Questions you may be too embarrassed to ask your massage therapist
By Jennie Waeland, September 14 2021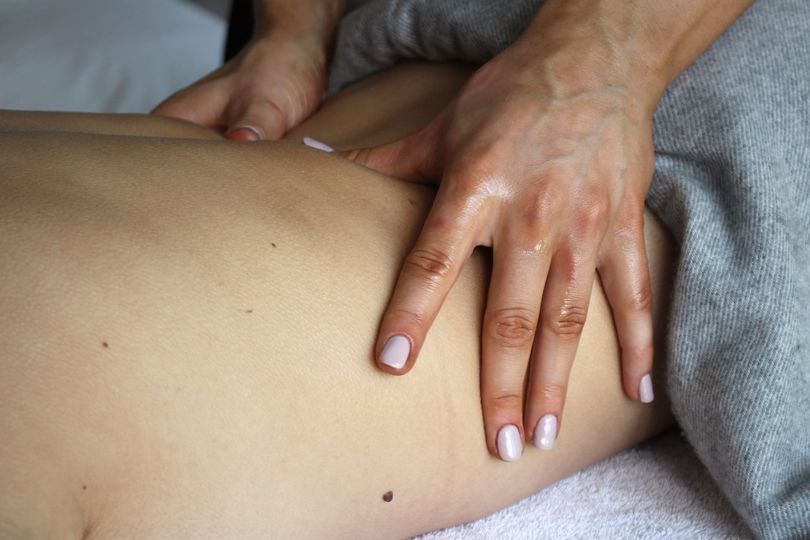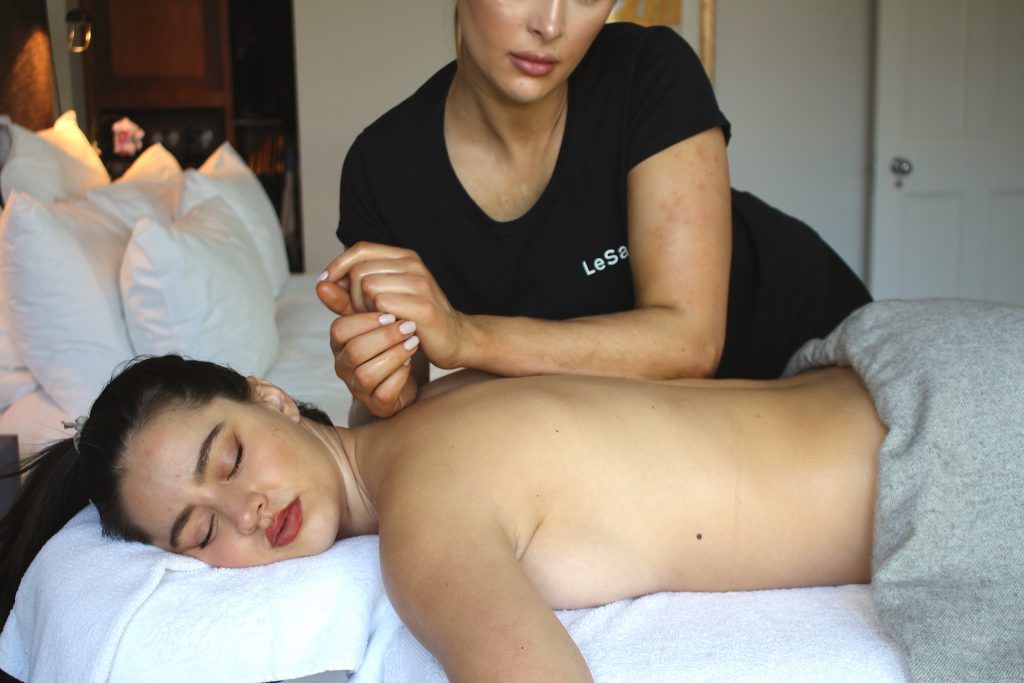 Contents
Massages can feel quite daunting if you're new to the treatment, especially if you have any questions or certain concerns that you're afraid to ask your massage therapist. There's lots of information online about the different types of massage and the benefits etc but we never hear much about 'massage etiquette' and what happens during the treatment itself but don't worry, we will clear this up for you.
We have compiled a list of questions that you might dread asking, so that you can go into your massage appointment with confidence and clarity. 
Will my massage therapist be in the room when I undress?
So one of the main benefits of a LeSalon massage is that you can have it in the comfort of your own home. This means that you can prepare and already be in your robe before your therapist arrives. Whether you remove your clothing entirely, perhaps undoing your bra if you are having a back massage, or you decide to keep your clothing or underwear on, your therapist will always step out of the room to give you privacy to prepare. Don't worry about being walked in on, they will always knock before coming back into the room. Your comfort is always our priority. 
What should I wear during my massage?
This is mentioned briefly in the first answer, but essentially, it is completely your choice. There are certain massages such as reflexology and shiatsu which don't require the removal of any clothing. However, if you opt for a massage with essential oils, your skin will need to be exposed to avoid getting the oil on your clothes. So it is completely up to you, whether you decide to strip down completely or just to your underwear. However, if you do take your clothes off, there will always be a towel placed over you to protect your modesty. 
Do I need to talk to my massage therapist during the treatment?
We are all used to having conversations during our nail appointments and hair appointments but is this the case with massage appointments? Since massages are a much more relaxing, tranquil treatment, you definitely don't need to feel the pressure to make conversation or small talk. This is the perfect opportunity to close your eyes and let your mind wander, meditate or simply enjoy the silence. But please let your therapist know if you need anything – such as pressure adjusting or any problem areas working on. 
If I want a female massage therapist, do I need to request this?
As you may know, with LeSalon bookings, you can either direct book with a specific therapist or have the system choose the best match for you. So, there is the option to choose your preferred therapist. 
What if I fall asleep during the treatment?
We've all been there! Massages can be an extremely relaxing and all-round zen experience so it's no surprise that many people find themselves drifting off to sleep. Especially if you are lying face down with your eyes closed. This is not a problem. Our therapists are very used to it happening, they can consider it a sign that you are enjoying their massage!
What if I dribble, snore or release gas during my treatment?
We totally understand that the thought of any of these things happening can seem extremely embarrassing, but our therapists are not here to judge! These are normal bodily functions that everyone experiences, no one is immune to them! It may seem like a big deal for you in the moment, but trust us, these things happen and it's nothing to worry about. 
What if I need to go to the bathroom during my massage?
We always strongly advise going to the bathroom before your appointment to eliminate the chances of interrupting your relaxing massage but sometimes it can't be helped. You are more than welcome to ask your therapist to stop so that you can leave the room for a couple of minutes. It's your house, after all! The worst thing you can do is hold your bladder during the treatment, as this will clench your muscles and you won't be able to relax and enjoy your treatment. 
What if I am self-conscious about my body?
There's no doubt that we all have areas of our body that we like less or feel self-conscious about, including things such as scarring, acne or cellulite. First of all, we aim to make our LeSalon appointments a safe place for our customers to feel comfortable in. Our therapists are here to help you feel your best self. If you would like your therapist to avoid certain areas of your body, please let them know before your appointment and they will act accordingly but you can also let them know during the appointment. 
So those are some questions that you might feel uncomfortable asking, we hope we have covered everything you want to know. As always, you can comment any questions below, but feel free to message us directly if you would prefer. You can always ask your therapist any questions you have, they will never judge you. 
If you are looking for more tips and tricks, we have plenty of content on both our blog and our IGTV. To book a massage, you can visit our website at lesalon.com or use our app.
If you liked this, why not read these next: