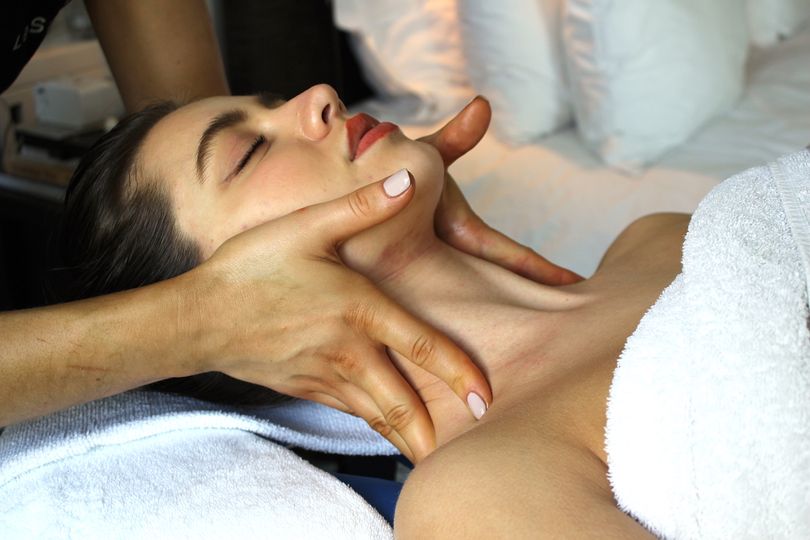 There is never a bad time to get a massage. Stressed? Muscle Tension?  Have no reason and just want to relax and treat yourself to a massage? Completely valid. The general idea of a 'massage' is rubbing or 'kneading' muscles and trigger points in the body. If you are new to the world of massages, it may seem like there is one main type and that most massages include the same technique and movement.
In fact, there are many differing types of massage, which all cater for different audiences or needs. It is important to familiarise yourself with the different types and their benefits so that you can make a clear judgment on what type of massage you would like to book in.
Without further ado, let's delve into the diverse world of massages.
Swedish Massage
Perhaps one of the most well-known types of massage. Swedish massages can be used for a variety of reasons . This includes muscle tension and treating strained bodies from leaning over a desk all day. The pressure can vary depending on your personal preference, this means how hard or soft your masseuse will press onto your skin. Light pressure is usually used for more sensitive skin and for more relaxing purposes, whereas harder pressure is best for treating pain and penetrating the tissue deeper.
For Swedish massage, the most common techniques include kneading, vibrating and rubbing. Whilst it is primarily booked for a relaxing treatment, it has benefits including increased blood flow and circulation and ridding the body of toxins.
At LeSalon, we offer a 90 minutes Swedish Massage for £85 or a shorter 30 minute Swedish massage for £48.
We recommend Swedish massage for a first massage, primarily to those with hypertension and sensitivity.
Deep Tissue Massage
Another well-known massage type is Deep Tissue.  As opposed to Swedish massage, this massage technique is primarily used for sports injuries and to help restore muscles. The pressure is generally a lot stronger in order to delve deeper into the connective tissue and muscle.
Although deep tissue massage isn't necessarily the most relaxing massage service, it is ideal if you have any tight knots in your body or any sports injury. Furthermore, it can also help to improve posture and stress.
The techniques associated with this massage are kneading and rubbing, with direct pressure from the massage therapist's elbows, knuckles, forearms and hands.
Our deep tissue massage is £65 for 60 minutes, or £85 for 90 minutes.
Aromatherapy Massage
Aromatherapy is often associated with spirituality, healing and essential oils. An aromatherapy massage is nothing short of this. Similar to a Swedish massage, this massage is tailored more towards individuals who want to relax and have a zen experience. Aromatherapy can help alleviate stress and to guide your mind to a more meditative state, acting as a way of emotional healing.
In terms of pressure, aromatherapy massages stick to the lighter side and add essential oils into the experience. An essential oil is a concentrated plant extract which has healing and health benefits, with the added bonus of a calming scent. Examples include Rose, Lavender, Lemon and Eucalyptus. Your masseuse dilutes the oils before the application to your skin. If you have a preference for which oil you would like to be used, make sure to let your massage therapist know.
The benefits of this massage include improved mood, and reduction of depressive symptoms, anxiety, stress and pain. We currently do not offer aromatherapy massage.
Prenatal Massage
A prenatal massage is perfect if you are experiencing any pain or discomfort after the first trimester of pregnancy. As wonderful as the changes in your body during this time are, it is probable that you will also unfortunately feel some aches and stresses in certain areas of your body. A prenatal massage will alleviate some of this physical discomfort, and can also be a calming experience if you feel that you need some rest and relaxation.
Fortunately, massages during pregnancy are allowed. However, you must avoid one in the first trimester as this can make you feel dizzy and bring on your morning sickness. It is important that you tell your massage therapist that you are pregnant before the appointment so that they can prepare for necessary adjustments. After four months of pregnancy, it is recommended that you do not lie on your back, as this weight can put pressure on your blood vessels, therefore reducing the amount of blood flowing to the placenta. You may need a special massage table with a hole so that you can lie on your front without harming the baby.
The pressure will be very gentle, especially on the leg area as you can become more susceptible to blood clots whilst pregnant. It is also advisable to lie on your side during the massage so as not to put strain on the abdomen.
It improves mood and sleep, reduces risk of labour complications and improves pain relief of the back.
We do not provide any pregnancy-specific massages at the time being.
Sports Massage
This isn't selective to athletes, anybody can book a sports massage. Much like a deep tissue massage, sports massages target chronic pain in muscles, ligaments and connective tissue. They can be used as a method of physical therapy, helping to relieve the body from any trauma.
During the massage, technique includes kneading, effleurage, trigger pointing, hacking and wringing. Effleurage is a circular movement of the masseuse's palm to help soothe and calm the mind and body. This also has a positive effect on lymphatic drainage. It encourages the lymph fluids to move freely around the body.
Moreover, trigger pointing is a way to restore the function of the muscle when a trigger point is active. Areas of muscle or tissue that are inflamed and irritated as a result of trauma are known as 'trigger points'. Applying pressure to trigger points boosts circulation. This may be a painful technique but it is a key step for physical recovery from trauma.
Hacking means that the hands are hitting the tissue in a gently, bouncy way to increase blood flow and soften hard tissue.
Kneading means that the massage therapist is lifting and squeezing the tissue. It pressure on capillaries, once again increasing blood flow.
The technique of wringing is moving the tissue away from the bone and pushing from one side to another. This helps to stretch the muscles and helps mobility.
We do not currently have any sports massage services.
Hot stone massage
Hot stone massages relax the body but can also be used for individuals suffering from pain or tension. The techniques are similar to those of a Swedish massage. The main difference being the application of heated stones instead of or alongside the hands.
The main function of a hot stone massage is to boost blood flow and to alleviate the body of pain. It can also help with stress, leaving the recipient calmer and more relaxed. The masseuse applies the hot stones around the body with light pressure. In some cases, the stones can also be cold.
We do not have any hot stone massages.
Enjoy your treatment! If you want to read about how to maintain that post massage feeling, read it here.