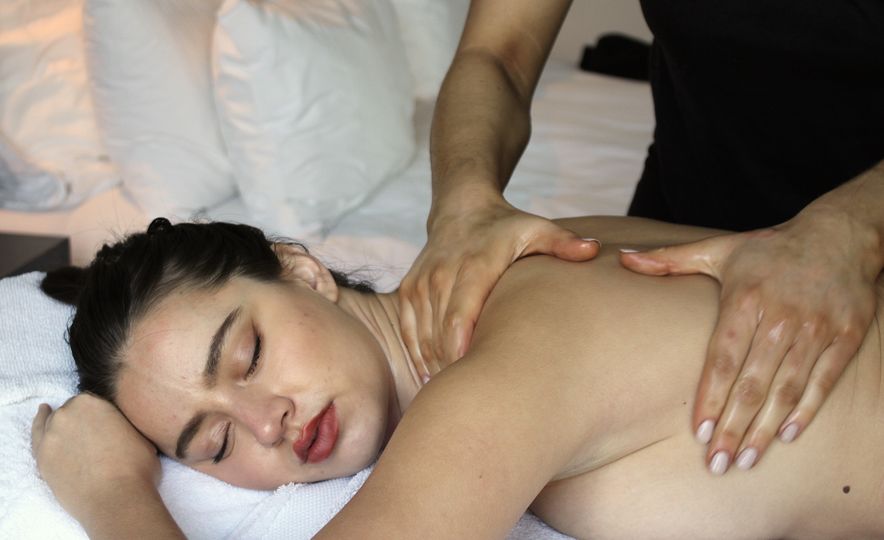 When we feel overworked and exhausted, there is nothing more appealing than a massage. They come in many different forms; sports, prenatal, swedish, deep tissue. Saying this, they often seem more like a luxury, to be had as a treat every now and then, compared to other beauty treatments. 
But this shouldn't be the case, as there is a wide array of health benefits of a therapeutic massage to help us feel our best selves. You don't just have to have one during a spa day, you can have one in the comfort of your own home with our massage in London services. 
As mentioned previously, there are different forms of massages, to cater to your needs. So, let's get into the different types and their benefits. 
Swedish Massage
This is the most common type of massage, followed closely by a deep tissue massage. A Swedish Massage is used to treat many different issues such as muscle tension for bad posture and sitting at a desk all day long. The pressure can range from light to firm, depending on your personal preference. 
Techniques include kneading, bending, tapping, vibrating and rubbing. Whilst being an extremely relaxing experience, Swedish Massages can also relieve stress, boost blood circulation and blood flow, increase movement and flush out toxins to alleviate muscle tension.
Deep Tissue Massage
Deep Tissue is the second most commonly used massage technique. It is mainly used for sports injuries and medical reasons, due to its penetrative technique. Deep Tissue involves going deep into the layers of your connective tissue and muscle. This is definitely less relaxing as the Swedish Massage, but is the right choice for you if you are experiencing a lot of pain and tension in your body. 
Techniques include kneading, rubbing and pressure through use of elbow, hands, knuckles and forearm. Deep Tissue has many benefits including reducing chronic pain, improving posture, improving blood pressure, alleviating stress and improving injured muscles and their recovery. 
Prenatal Massage
During pregnancy, your body will go through many changes and you will likely experience some pain and discomfort. Whilst massages during pregnancy are considered safe, there are a few things to be considered beforehand. It is advisable to avoid massages during the first trimester, as they can trigger morning sickness and dizziness. Also, you should avoid the stomach area when being massaged to forgo any potential discomfort. 
After your fourth month, you should not lie on your back as the weight of the baby can put pressure on your blood vessels and reduce circulation to your placenta. Make sure to tell your massage therapist that you are pregnant before the session, even if you are in the early stages. 
Techniques include gentle pressure, especially on your legs, as pregnant women are more susceptible to blood clots. Most masseuses have a special table to accommodate your body, such as a hole to allow you to lie on your front without putting pressure on your bump. A recommended position is lying on your side, so that you are not putting any pressure on your abdomen. 
Benefits of a prenatal massage include mood boosting, improved sleep, back pain relief and reduced risk of labour complications. 
Sports Massages
Despite the name, you don't have to be an athlete to book a Sports Massage. In fact anyone can have one. Sports Massages are used as physical therapy to fix issues sustained from physical exercise. It focuses on the soft tissue which has been caused by trauma. 
Techniques include kneading, hacking, wringing, trigger pointing and effleurage. Effleurage is one of the most important techniques; it is the repetition of a circular movement made with the palm of the hand. It creates a calming effect on your body and mind. Also, it can help with lymphatic drainage. 
Kneading includes lifting and squeezing the tissue, as well as putting pressure on capillaries and veins to increase and speed up blood flow. 
Wringing is the lifting of tissue from the bone and pushing it from side to side. This stretches tight muscles and releases tension to help with mobility. 
Hacking is the application of the side of the hands to hit the tissue in a light, bouncy way. This increases blood flow and softens hard tissue. 
Finally, trigger pointing is used to deactivate trigger points and restore the function of muscles. Trigger points are small areas or muscle or tissue that feel irritated. Trigger points occur when trauma has been applied to an area, pressure is applied to the trigger point directly to ease the pain and release blood. Although this pressure can be painful, it is extremely beneficial for recovery. 
Always make sure when booking a massage that you are meeting the needs of your body and situation. We hope that this blog post has helped you distinguish the differences between massage types. And, remember – they don't have to be a luxury, a bit of massage therapy will do wonders for your body and mindset.