4 Types Of Massage You Should Try If You Are A Busy Londoner
By Jennie Waeland, August 17 2020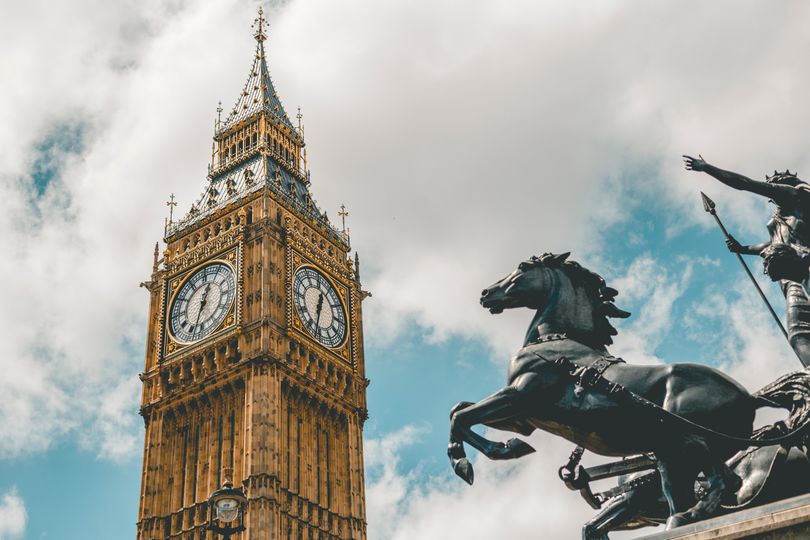 Hellish traffic, juggling a coffee in a crowded street, every noise under the sun. One word – London. If you are a London native or are lucky enough to work in our beautiful capital city, whilst it may have unimaginable perks, you will know the stresses that come with the city. 
For those who are on their feet all day, or stuck crouching over a desk all day long, we all know the physical and psychological impact that can have on our bodies. 
Sitting at a desk all day long can induce a long list of aches and pains including back ache, neck ache and cramped up hands. Not to mention the impact that staring at a screen can have on our eyes. And for those who are constantly running around all day long, your feet can soon become sore and blistered. Especially if you have been wearing heels. 
Whilst city life can be incredible, the hustle and bustle can send both our body and mind into overdrive. Massages are a great way to restore some zen into your life and to relieve your body of any stress and tension. Here are four massages we recommend trying if you are a busy Londoner. 
Swedish Massage
The mother of all massages. When we think of massages, this is often the type that immediately springs to mind. This is a whole body experience, specifically tailored for tensions and knots in the body which are most likely due to stress. 
During the massage, you will experience deep circular motions, kneading, vibration and techniques to help move your joints. Most movements that the massage therapist will perform will flow in the direction towards your heart. This helps to improve circulation and blood flow throughout the body. Healthy circulation is vital as it helps send blood around your body, and carries oxygen to the brain. It can also help to increase the performance of your organs, such as your liver and kidneys, and also promote a healthy heart.
Swedish massages are a great choice if you are new to massages, as they have the most general performance and don't target specific pain. It is on the more relaxing side of massage treatments. At LeSalon, we offer either a 30 minute massage or a 90 minute massage. The 30 minute massage is great to squeeze into a busy schedule, whilst the 90 minute massage is perfect for a zen wind-down when you have more time to relax. 
Shiatsu Massage
The shiatsu massage is a Japanese method which deals with anxiety, tensions and pain. The massage tends to be a full body experience, however your massage therapist can pay special attention to a certain area of your body that needs extra TLC. 
The therapist's palms and thumbs will mainly be used to rub and pulse areas of your body. 'Shiatsu' is a Japanese term for 'finger pressure'. Deep pressure will be applied in areas of your body using the fingertips and will be held for roughly two to eight seconds. The movement can be very rhythmic. This technique can make the pressure points feel tender, and can be described as a 'good pain', but if you experience moderate pain, you should let your massage therapist know. 
Typically, unlike most massages, no oil is used and you are therefore able to have the massage done whilst fully clothed. 
Shiatsu massages can help relieve anxiety and stress, and can also help with menstrual pain, sciatica, sinus tension, arthritis, insomnia and constipation. It is a wonderful choice if you not only want to relax but want to target one of the above problems. 
Aromatherapy Massage
If you have been working non-stop all day, commuting in busy London rush hour and trying to juggle work and social life, then a relaxing massage is EXACTLY what you need. An aromatherapy massage is the most relaxing of all, helping to create a zen atmosphere and taking you away from the stresses of everyday life. 
Aromatherapy massages use essential oils. You may use these in your bubble baths, but they are also great ingredients to be used in massages too. An essential oil is an all-natural ingredient derived from plants and organic products. There is such a wide variety of oils, which can be used for different moods. Some of the essential oils most commonly associated with aromatherapy massages include cedarwood, bergamont, lavender, chamomile and eucalyptus. Usually, your massage therapist will choose the essential oil, but don't be afraid to ask for your preference. 
From an aromatherapy massage, you should expect gentle pressure to help loosen your body and create a mindful experience. A full body massage will be completed whilst you inhale essential oils from a diffuser. Essential oils can also be used to be rubbed and absorbed into your skin. 
After a busy day at the office, the calming smells of essential oils can be exactly what you need to reduce stress. Furthermore, they can help remove you from an anxious mindset. 
Much like the other massages, the massage tends to last between 60 and 90 minutes. 
Reflexology massage
A reflexology massage may not be one of the services that you have heard of before. As opposed to a full body massage, this particular service focuses on your hands, feet and ears. This massage does not require the masseuse to touch your entire body. You can also wear clothes during this massage. 
Gentle pressure is applied to your feet, ears and hands in order to help your body completely relax. This is a great massage for busy individuals as it can help to promote and restore natural energy levels. Further benefits include improving nerve functions, ridding the body of toxins, increasing brain power, relieving headaches and boosting your metabolism. 
It's time to put your feet up and relax! We hope that this has inspired you to choose one of the aforementioned massage types to help you feel in control of both your body and mind.