The Top 7 Nail Trends You Need To Know This 2022
By Jennie Waeland, January 13 2022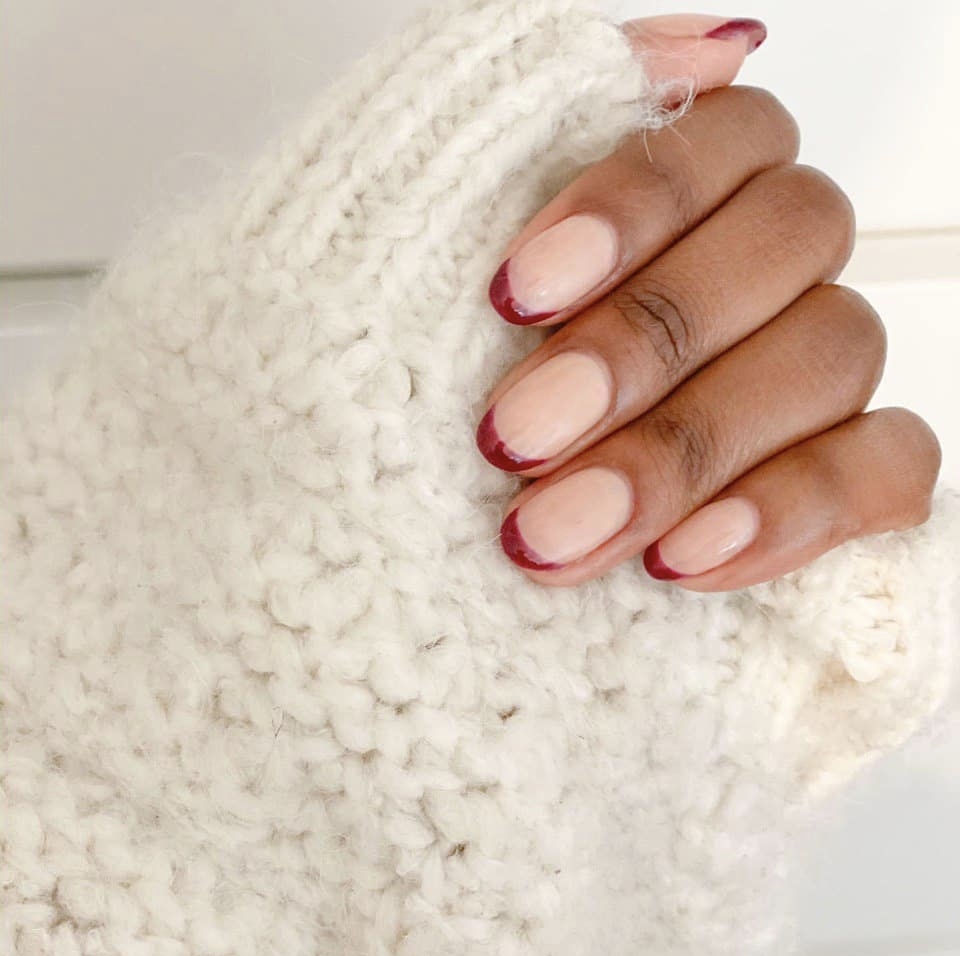 The key to happiness is often through appreciating the little things, and this includes a fresh manicure. Whilst it may not be seen as a priority, looking after your appearance can have a direct positive impact on your confidence and mood. 
Now that beauty is back open and treatments are available to book once again, this is the perfect time to brush up on the latest nail trends for Spring and Summer 2021. Let us know which nail design you will be choosing at your next appointment! 
With restrictions easing, it is normal to feel nervous. At LeSalon, our mobile beauty therapists are expertly trained in Covid-19 hygiene measures to ensure the safest appointment possible. To read more about our safety measures, read here. 
Velvet Nails
Looking for some texture to your manicure? Velvet polish combines a mixture of glitter and metallic polish to create the illusion of texture, when the light reflects on it. We're no stranger to the benefits of great lighting, and you'll be reminded of this every time your nails catch the light. This sparkle will definitely be a one-up on your regular manicure, and will leave you feeling dressed to the nines. 
Pastel French Tip
Nothing says 'Spring' like pastels. If you are a lover of classic, timeless manicures but still want to join in the seasonal trends, then a pastel French manicure will be right up your street. You can't go wrong with a timeless French manicure, however you can learn to customize it. Pastel colours such as blue, green and pink are the perfect combination of subtlety and fun to add to an already stunning manicure.
Modern French Tip
French tip? You may be thinking "been there, done that", right? Well, fortunately this traditional manicure is timeless and will always be a solid go-to option. With time comes innovation and we certainly don't want to miss out on a design upgrade. Colour, double tips, gradient, shapes. It's time to revamp and the options are endless. When we think back to the ghosts of French tips' past, it can be hard to shift the vision of thick, square nails with disproportionate white tips. Fortunately, the world of manicures has come a long way since then and a French tip is now considered one of the most sophisticated styles. 
Abstract Nails
Abstract, geometric manicures were definitely one of the best things to come out of 2020 and they are certainly not slowing down in 2021. In the past year, manicures have adopted an opaque look. So instead of layering full coats of colour, we are seeing sleek splashes of colour placed on a fresh canvas. This is the perfect way to play around with colour and shape, whilst keeping a clean, mature look. 
Daisy Nails
Channel spring into your everyday look with a floral manicure. The grass isn't the only place you'll find daisies popping up this year. Spring is in full bloom on our social media, with daisy nail art taking the internet by storm. It is the perfect way to add an effortless, feminine touch to each and every one of your outfits. Once again, the possibilities are endless. Nudes, monochrome, colour, pastel… feel free to put your own spin on this seasonal trend. 
Butterfly Nails
Ever heard of the butterfly effect? Fear not, the only effects that a manicure can have on your life will be positive. Spruce up your nails with a touch of nature. Butterflies are considered one of the most beautiful and intricate of the animal kingdom so it seems perfectly fitting for an elegant nail design. You can use the butterfly as a feature nail or take full advantage of the trend and opt for a kaleidoscope of butterflies (yes, a group of butterflies is called a kaleidoscope!). 
Milky Nails
Got milk? For those who enjoy a simple nude manicure, we may have found the best 2021 trend for you. Milky nails have taken the beauty industry by storm in the last year, and there's no question as to why. This look is the perfect blend of a sheer manicure and an opaque nude. It got its name from it's translucent effect on the nails, which resembles that of milk. Whilst that may not sound the most appetizing, the outcome is stunning and will likely match with any outfit and makeup look. 
To book your next nail appointment, visit our app or book online at LeSalon.com. See you soon!