New Year's Resolutions For Your Beauty Routine
By Laura Rincon, April 19 2021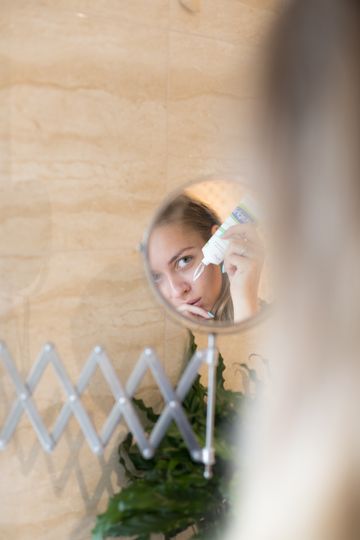 How do we achieve the best version of ourselves? You can choose to believe us or not, but we can really give you the answer. We've all fooled ourselves into thinking we'll stick to all of our New Year's resolutions. Will you learn a new language? "Maybe," you say. Will you stick to your gym routine this year? "Perhaps…"
What we can tell you is that you won't want to not stick to your beauty resolutions. Beauty resolutions are among the most important of resolutions you can make. That, and "making sure we don't repeat New Years night ever again." But take it from the experts, these are the 6 beauty resolutions that you'll want to stick to, and here is how to make sure you do.
Wear sunscreen daily!
We hate to be a nagging mum… But this is something you will hear over and over again. Know that come April showers, or July sunshine, even the smallest rays of the sun can cause damage to your skin. Apply this to your routine to get your skin ready for the summer glow – no matter how far away it may feel! You'll thank us (your nagging mum) later.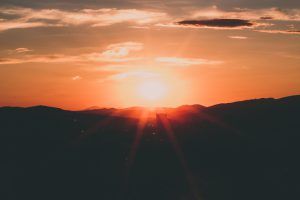 Exfoliate weekly!
There's no better time to start afresh than a crisp day in January to work towards ever-glowing baby skin! Now, this is not because we want to revert back to the good old days of it being socially acceptable to have a public melt-down because you can't tie your shoelaces. No matter how much we want to.
Exfoliating is essential for your beauty routine. It will make sure your skin is ready for all of that winter waxing (because that's the best time to wax!), by getting rid of all of those ingrown hairs, and in addition, it will help your blood circulation. A nice massage and glowing skin? It's a yes from us. However  Remember not to over-exfoliate, as this may cause your skin to dry out, or become very sensitive.
Invest in new beauty tools
New year, new beauty tools! That's how the saying goes, right? Keep your skin on the right track by getting a fresh set of brushes to maintain your daily makeup and skincare routine. Because no one deserves a worn set of bristly brushes.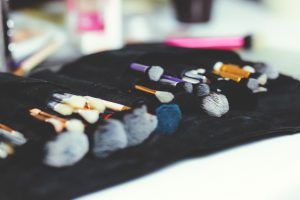 Get to know your skin
This is a form of self-care that you will need in your new beauty resolutions. With the looming and scary year ahead… At least for world politics, that is. But let's talk personally here, before you try to fit in in all the facemask treatments into one week when everything goes wrong. You've got to know exactly which kind of face mask will fix that pending deadline stress feeling.
Identifying how your skin works is one of the first steps to knowing how to better take care of it, and thus perfecting that beauty routine for the new year! Normal, dry, oily, combination, or sensitive?
Get your beauty sleep
The age-old dilemma… "Should I be trying to sleep right now?" Since we're all adults here we must admit: we like to think we have it all down. That is until we decide that binge watching our favourite tv show in one night is a good idea.
We know what the truth is, getting those 7 hours of sleep at night is vital. But did you know why it's so important for your beauty regime?  Sleep acts as a natural moisturiser, which will help you smooth out your skin. And of course, getting rid of the ever-dreaded eye bags. Not only that, it will make sure that your body and organs are being repaired and restored overnight. So before you spend countless amounts on trying the latest moisturising miracle, try a bit of sleep!
Don't forget about your hands and feet
With all the power you hold in your hands, most of us really take them for granted. Here's a beauty resolution you probably didn't think of: pamper your hands at least once a month.
Whether it be with a classic manicure or a relaxing hand massage, you need to let go of that phone and indulge in some hand relaxation time.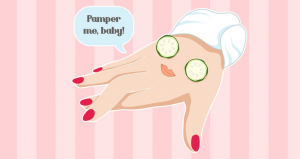 Don't forget about those things that keep you standing! No, not six cups of coffee a day. More literal than that, your two feet. The two soldiers that you just know deserve more love than they get. Here's another resolution you probably didn't think of: learn how to pamper your feet!
Don't worry, we know your hands and feet get left in the back of your mind when you're worrying about all the beauty sleep you didn't get last night. But lucky for you, that's our forte. From massages to peels, to the perfect pedicure. We can teach you and provide you with everything!
If you feel like letting your hands and feet indulge today, let us know. But don't worry, we will be here all year round to make sure your hands and feet get only the best.
Check out our beauty expert advice for more posts like these!