6 Ways To Get Rid Of Ingrown Hairs
By Zoe Greenwood, December 10 2018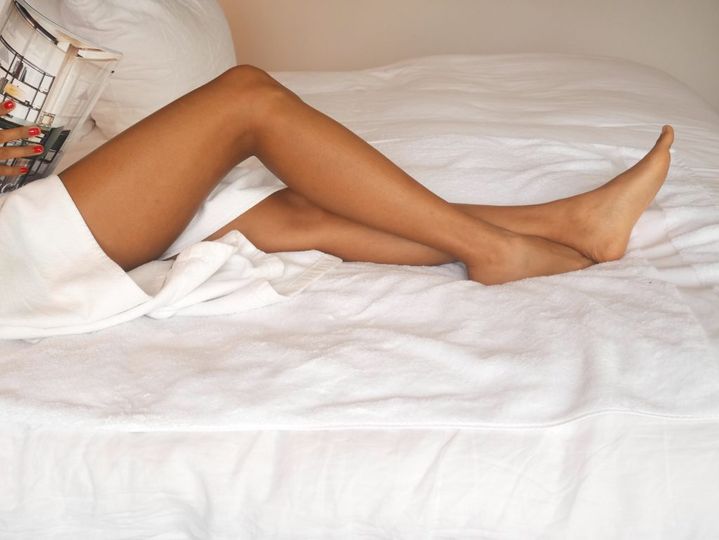 You don't need to be told how annoying ingrown hairs are – if you've ever had one, you'll know how irritating and painful they can be. Essentially what happens is that your hair curls around and grow back into your skin resulting in the appearance of red spots. In some bad cases, ingrown hairs can become infected (gross), but avoid squeezing or picking at them – we know how tempting it may be. There are so many alternative options which are a lot less painful to stop these hairs coming back. So, you ask, how do you get rid of such an issue?

Exfoliate A LOT
Exfoliating is KEY when it comes to ingrown hairs. If you don't exfoliate, your hair follicles can clog up with dead skin cells (gross, we know). As a result, sometimes, ingrown hairs can occur. Regular exfoliation, ideally once or twice a week, will help stop any build-up of dead skin cells. More than that, it will also help ensure you have baby smooth skin. Exfoliating and moisturising will provide you with the skin you always wished you had. However, at the same time, avoid exfoliating too often – this will simply irritate your skin.
Consider waxing
Shaving is often the biggest trigger for ingrown hairs. If you usually shave, maybe opt for waxing or even hair removal creams if you don't think you can handle the pain (though it's honestly not as bad as it's sought out to be). Letting your hairs grow out naturally will help any ingrown hairs to remove themselves, but if you don't want to stop shaving then make sure to use a sharp blade – blunt blades will result in uneven shaving which can cause more ingrown hairs.
Side note: if you're looking to get a wax, why not book with one of our amazing LeSalon therapists. We come to you, so you can get smooth legs in the comfort of your own home!
Apply a warm washcloth
Dab over the ingrown hair with a warm washcloth to soften the skin and (hopefully) bring the hair to the surface. Either this will allow the hair to eventually come out itself or it will give you room to tweeze it out. Don't keep picking at it, however, if it refuses to come out – that will just irritate it further. Let these hairs come out naturally (sometimes with a nudge of guidance).
Body Brushing
Not only will it reduce cellulite, but dry body brushing before every shower will improve your cell turnover. This process will help get rid of any clogged pores and dead skin cells to encourage new cell renewal – hello smoother and brighter skin! Any ingrown hairs will eventually grow out and any future ones will be able to grow naturally.
Glycolic Acid
Sounds a lot worse than it is. Creams that contain glycolic acid will reinvent your skin texture by removing dead skin cells and dissolving any excess oil without making your legs dry. Your legs will become less prone to ingrown hairs and keep their smooth texture – sounds like the dream!
Change your shower gel
If all of these steps sound like a hassle and you just don't have the time, try finding a new shower gel. You can buy all sorts of body washes which aim to exfoliate and soften your skin. While it may not be as effective or quick as other methods, it will help future hairs to grow easily and it's always better than just dealing with the ingrown hairs!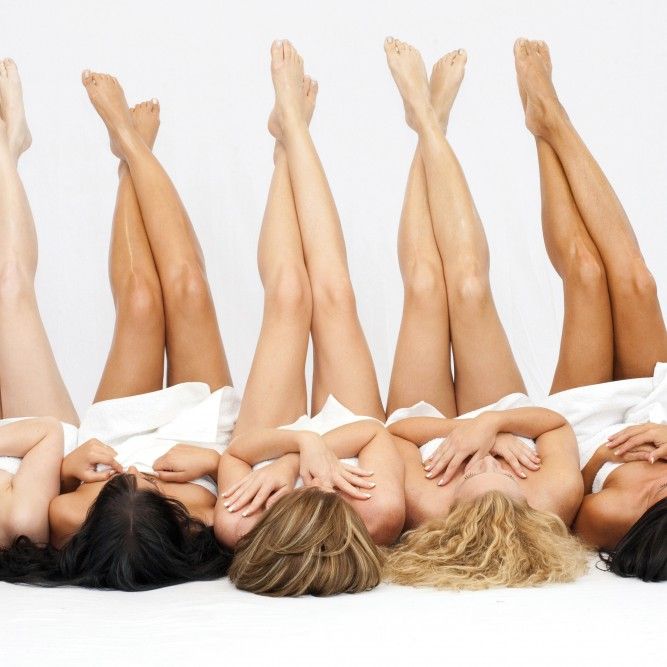 Those pesky little hairs can be a nightmare to get rid of, but with these 6 steps hopefully, you'll be on your way to silky, smooth legs. You can find all of these products in your nearest cosmetics store and for good prices too. If you have any other tips, please let us know via our social media at @lesalon_uk! We would love to hear them.