Everything You Need To Know About Vita Liberata Spray Tan
By Jennie Waeland, September 4 2020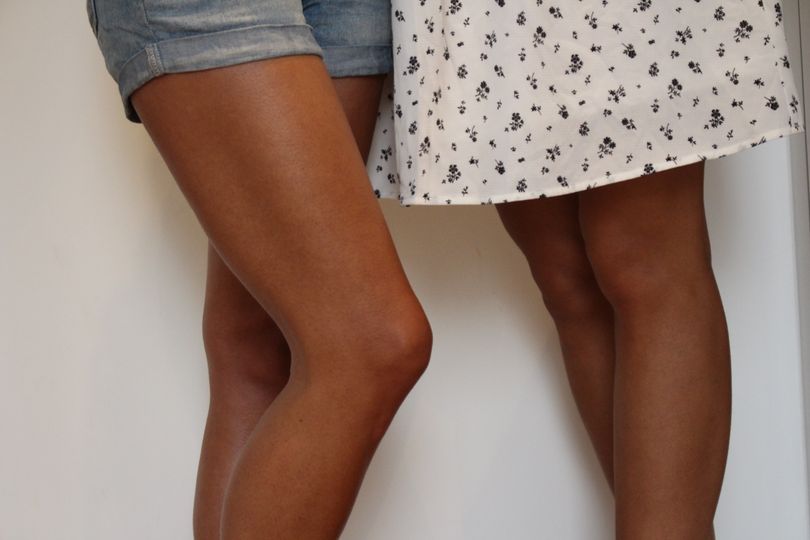 If you are looking for a year-round bronze glow, look no further. A spray tan is an amazing way to achieve exactly the colour you desire without risk of harmful UV ways, as you would with a sunbed. To learn more about the differences between spray tan and sunbeds, click here. Back in the day, a foam mit and a bottle of self tan from the local pharmacy was all we needed to prep our skin for a night on the town. But along with that experience, bad memories come flooding back. Streaks, pale patches, self tan all over your white bed sheets…
A professional spray tan is a brilliant way to ensure a high quality, even tan with no streaks in sight. Furthermore, our mobile service makes it even easier for you to relax in the comfort of your home and not have to schedule a commute around your busy routine. 
At LeSalon, we offer three different types of spray tan: Spray Tan, Vita Liberata Spray Tan and Express Spray Tan. If you have never heard of a Vita Liberata Spray Tan, keep on reading. 
What is Vita Liberata?
The brand Vita Liberata was founded by Alyson Hogg MBE in 2003 as an anti-ageing skincare brand, and  then moved on to tanning products in 2007. 
The brand specializes in self tan products including gradual tan and self tan. You can find the products on Vita Liberata's official website and online retail including Look Fantastic and John Lewis. 
What are its values?
Vita Liberata prides itself on being completely cruelty free and vegan. They have never tested on animals in the past to make their products and they never will in the future. 
The brand incorporates 'advoganic technology'. This is a combination of 'skin chemistry and highly potent organic botanicals', according to their website. The benefit of using these natural ingredients is a great quality product with amazing, natural results without any harmful chemicals.  'Advoganic' stands for 'advanced organic', and it is a collection of technologies that Vita Liberata has curated along the way.
What makes it stand out from other tanning products?
Among its other qualities, all Vita Liberata products are completely odorless. Some fake tans can have quite strong scents, whereas you do not have to worry about any odor with Odor RemoveTM technology. 
The brand also uses 72 hour skin hydration. Tanning can sometimes dry the skin out, which can then cause flaking and dry patches leading to uneven coverage. This is the last thing you want when having a spray tan. The product keeps the skin moisturised whilst it tans your skin.
Is it organic?
Vita Liberata is 80% organic. Natural ingredients are much more beneficial to your skin than the chemicals found in many beauty and skincare products. Many natural ingredients such as fruit and vegetables have naturally healing qualities and have been used throughout history for different reasons and remedies. 
The natural ingredients found in Vita Liberata products include:
Cucumber (contains vitamin E, firms skin, stimulates collagen and cell production)

Bitter Orange (antibacterial qualities, essential oil, antiseptic)

Melon (contains many vitamins, high collagen count, improves complexion)

Papaya (heals skin, exfoliates, reduces wrinkles)

Witch Hazel (cleanses, anti-inflammatory, absorbs excess oil)

Grape Seed (Hydrates, reduces skin ageing)

Lychee (fights disease, contains vitamin c, improves appearance of dark spots)

Bladderwrack (moisturises, soothes irritated skin, anti-ageing)

Marula Oil (hydrating, contains antioxidants, increases elasticity and firmness)

Aloe Vera (moisturises, helps improve firmness, anti-inflammatory)

Pomegranate (reduces acne and skin damage, regenerates cells)

Shea Butter (hydrating, anti-ageing, improves skin moisture retention)

Raspberry (absorbs UV-A and UV-B rays without artificial chemicals)

Ginkgo Biloba (reduces the appearance of wrinkles, protects against environmental factors) 

Licorice (stimulates hyaluronic acid and collagen, great oil balancing properties)
Vita Liberata at LeSalon
We offer a Vita Liberata Spray Tan for £45. This is done in the comfort of your own home, so you don't even have to leave the house. Our Salonettes are all trained for covid hygiene measures. To read more about our hygiene information, everything you need to know is in this blog post. 
If you would like to book a Vita Liberata or any other spray tan with us, then head over to our website or view our services and price list here.