How To Prevent Nail Stains From Red Polish
By Jennie Waeland, September 24 2020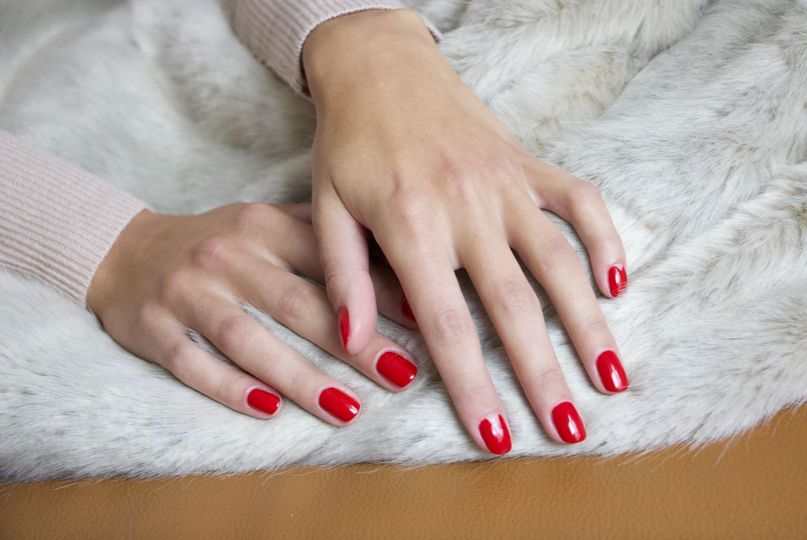 The power colour for the power woman. Red polish can leave its mark and not always in the right places. Here's how to make those annoying stains a thing of the past.
Preparation is key
A base coat is your best friend 
The thought of applying any polish without a base coat, let alone darker colours, is daunting. We recommend applying a layer of base coat before any nail polish. Applying a darker colour increases the risk of staining. 
It forms a protective barrier between the natural nail and the polish. Base coats prevent staining and peeling, giving the manicure a smoother appearance. It helps the polish stick better to the nail.
Use a good quality nail polish 
A good quality nail polish makes all the difference. Cheaper polishes tend to be a thicker, more gloopy consistency. This can cause an uneven application and prolong the drying process. As a result, your nails may smudge or get imprints. 
A good quality red polish is less likely to stain than a cheaper polish. Nailberry is a high quality, non-toxic brand. 
Get a professional manicure
If you want to sport a darker look, but are afraid of a messy application, there is always the option of booking in a professional manicure. This will take the stress out of the situation.
At LeSalon, we offer £32 for a classic manicure, using regular polish, or £38 for a gel or shellac manicure. We also provide pedicure services. 
Avoiding staining when removing the polish
Preparation is key, so if you have followed the above steps, the ball is in your court. However, there is still a risk of staining your nail or the surrounding skin during the removal process. 
Methods include:
Toothpaste
Toothpaste removes skin on nails and skin alike. A toothbrush and a dab of whitening toothpaste can be a quick fix to any stained pigment. 
Baking soda and water
Baking soda and water help to clear up unwanted transfer from the polish to the nail. The alkaline helps lift pigmentation. 
Acetone 
Acetone and a cotton pad are the most common way of removing nail polish. However, you can advance this method if you are battling dark stains. 
Soak a cotton pad in oil-based acetone/nail polish remover. Wrap a soaked pad around each nail and cover this in foil. Leave to soak for ten minutes. 
Hopefully you encounter no staining from dark polishes. If you do, try these methods next time.