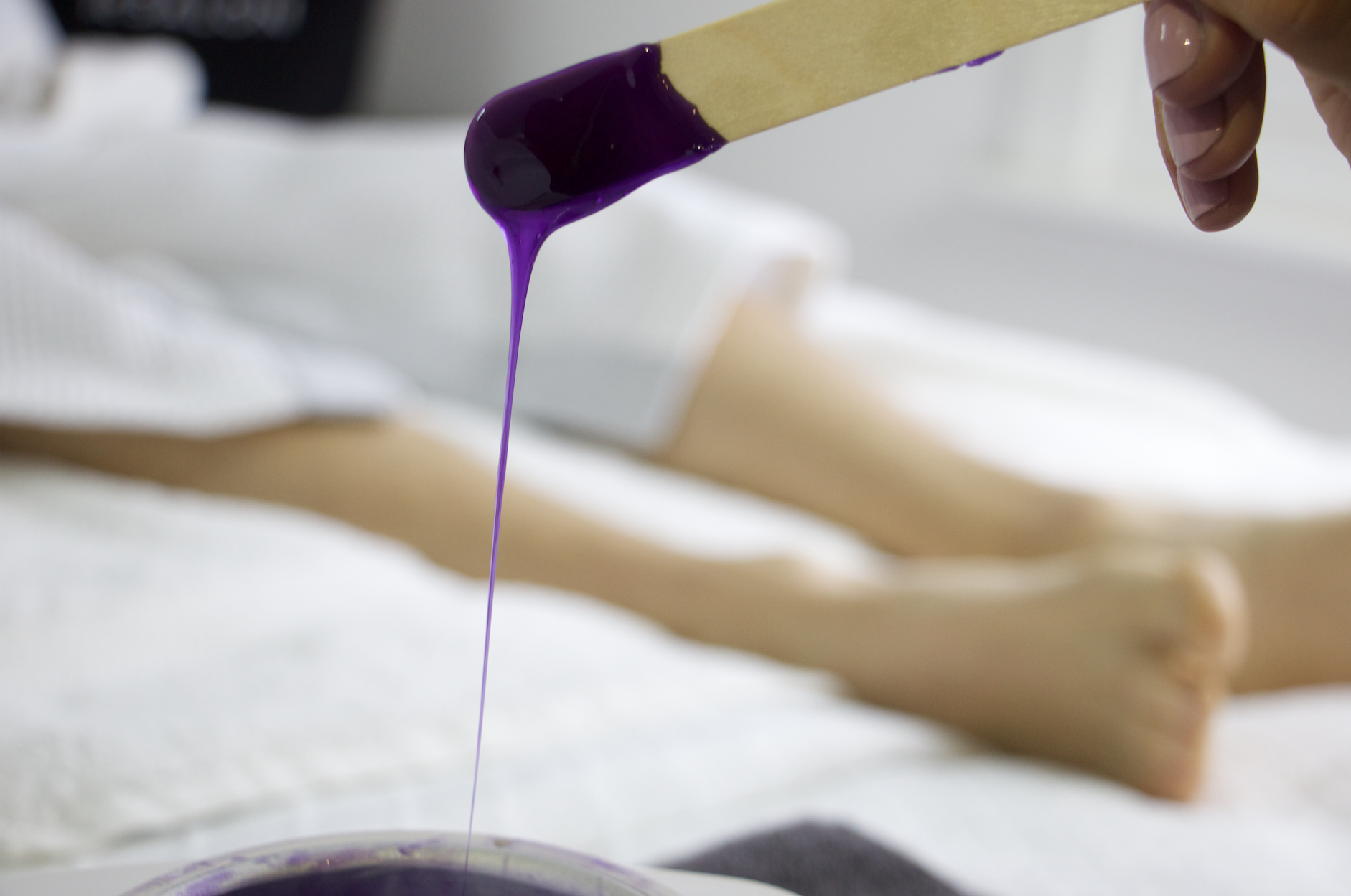 Waxing is truly one of the most effective ways of hair removal. But there are so many conspiracy theories about the treatment and it can almost force you to refrain from booking a waxing treatment. Will it make my skin sag? Am I too old for a wax? Will my hair grow back thicker? These are just a few of the common misconceptions of waxing that thousands of women have in mind. That's where we come in. We put together a collection of waxing myths and we're here to tell it like it is and bust a couple of myths.
Your hair has to be long to wax
The Truth: The ideal length for waxing is about 1/4 inch to 1/2 an inch (0.5 cm to 1.5 cm). In fact, waxing can get rid of small hairs of 1mm long. If your hair is not long enough, our therapist will let you know. If the hair is too short, the wax will not have anything to grip onto so the waxing would not be effective. Likewise, if the hair is too long the wax will be more painful and the wax can cause breakages in the hair from the surface to the root of the hair. So this one isn't an entire lie, it is true to some extent.
Waxing too much will make my skin thin and saggy
The Truth: Waxing may pull the hair from the root of the skin, but it doesn't pull your actual skin! If you experience a lot of pain and find that this is the case, it is likely that the technician may not be skilled enough. Rest assured, this is a problem you wouldn't have to worry about with LeSalon as our technicians are experts in their field. A thin layer of the epidermis will be removed with waxing, but if anything this counts as exfoliation and there would be no muscle damage caused to make the skin sag. Sagging is usually a result of ageing, reduced collagen or diet.
Waxing will make my hair grow back thinner, right?
The Truth: As the hair is pulled from the roots, this reduces hair growth. It varies from person to person, but even though your hair will grow back less, it may not necessarily be thinner. You'll just have less of it.
Waxing replaces exfoliating, so I don't have to do it before or after my treatment
The Truth: Waxing is notorious for acting as an amazing exfoliator, but like with any treatment you must maintain this. We usually recommend exfoliating before the wax to lessen the chance of ingrown hairs and so that the wax can grip onto more hairs. Exfoliation is also key for after the wax to maintain the effects that the wax has had on your skin.
Waxing solves the ingrown hair problem
The Truth: Waxing does a fair share to eliminate ingrown hairs, but it honestly is down to the individual. Unfortunately, some are more prone to ingrown hair than others, and though waxing can help with getting rid of some, could be a chance of them coming back if you usually experience ingrowns. This is why we strongly recommend exfoliation pre and post-wax.
Waxing can make the hair grow back thicker
The Truth: Similar to the thinner hair myth, waxing can reduce the volume of hair present, but it will not alter its thickness or growth rate. The anatomy of hair is based mainly on genetics and hormones.
Waxing is for younger women only
The Truth: Definitely not true. Adhering to this would be the same as saying that there is an end date to feeling beautiful. There is no age limit for a wax, every woman deserves to feel beautiful regardless of age! Though we usually say that if you are under 18 years of age, you must be accompanied by a guardian. Waxing is definitely not ageist!
Waxing creates wrinkles
The Truth: Waxing is not a contributing factor to wrinkles. It's easy to put the blame of wrinkles on waxing, especially for areas such as around the eyes or upper lip. However, these areas are more delicate and are exposed, hence they will naturally be more prone to wrinkling. It's no new fact to anyone that inevitably wrinkles are bound to occur with age when the collagen in your body naturally decreases. Remember, waxing doesn't pull the skin.
So there you have it, some myths about waxing that have been well and truly busted. Why not try something a bit different, perhaps an at home waxing treatment? It saves you going to an awkward and cramped salon room, and you can be pampered in the comfort of your own room. If you have any more questions about waxing, feel free to use our automated customer service where someone will get back to you within a matter of a few minutes. Alternatively, have a look at our waxing FAQs to find out more.