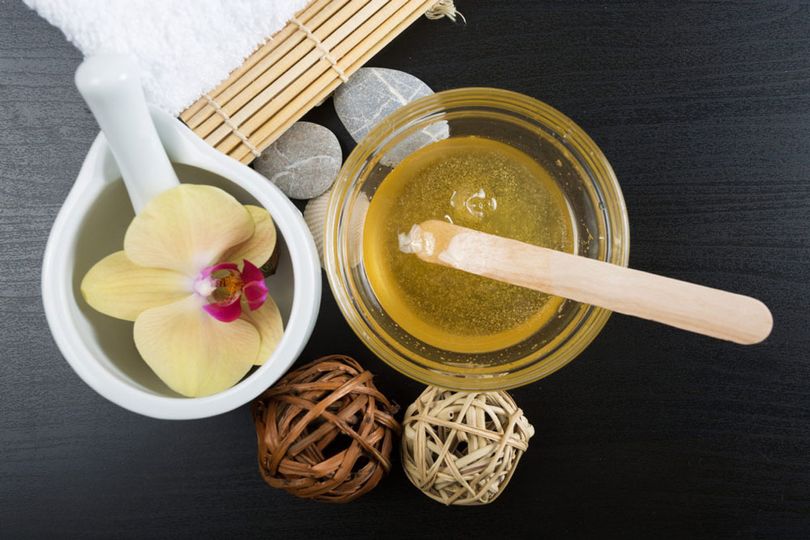 Ah, it's that time again when you need a wax. Undeniably, it hurts. After all, your hair is being pulled out from the root, so some pain is guaranteed! When put like that, it sounds borderline medieval but a girl's gotta do what a girl's gotta do. However, did you know that there are certain tips and tricks to help reduce the pain that you feel? Read on to find out what you can do make your wax even the slightest bit less painful. We don't always have to feel the wrath of the wax pot!
Take pain killers
Okay, it may sound extreme but it does work! Before your waxing treatment, take a light painkiller and make sure you give it enough time to take effect. Naturally, the painkillers will take some of the edge off the treatment, plus it'll help you relax which reduces the pain even more. Being tense during a wax not only stresses you mentally but your pores actually grip tighter onto hair follicles! Taking Ibuprofen before the treatment can lessen any mild swelling that might come about from the waxing.
Wear loose-fitting bottoms afterwards
Tight clothing has a tendency to constrict your movement, body and your skin. It will put more pressure on your skin after a wax, making you feel more tender. This is why we always advise clients to wear looser clothes for when the wax is complete. We're loving TopShop's satin culottes, and the soft texture of the fabric will feel heavenly against your newly treated skin!
Exfoliation before the wax
Say goodbye to dry layers of skin trapping any ingrown hairs by doing a quick exfoliation before you have your wax. The wax will be able to cling to more hairs hence being more effective when making sure your skin is hair-free. Lush devised the perfect  "The Rough Meets The Smooth" which is an excellent body scrub that we've been writing home about (quite literally).
Keep it cool
Trust us on this one, this will reduce all kinds of redness or irritation once the ordeal of the wax is done. We have a few top picks for moisturising here, so it's worth taking a look at these products as they help with the healing process of the treatment also.
Avoid for a certain period of time
Believe it or not, but your skin is more sensitive before your time of month. Hormones, eh? The cause of this is actually lower levels of estrogen. It was found in a new study that 42% of women experienced heightened sensitivity during their menstrual month. This is worth keeping in mind when you want to have a wax treatment.
No alcoholic drinks pre wax
No alcohol. Wine not we hear you ask? Though a drink (or two) may calm your nerves down, the effect that alcohol has on the skin is that it's dehydrating, so sucking up the moisture from your skin makes your pores retract. The tighter your pores are, the tighter your skin will be holding onto your hairs, resulting in a more painful wax.
Have a warm bath before
Before you have your treatment done, perhaps think about having a bubble bath prior. This will help to open the pores of the skin, making the hair removal somewhat easier. Who doesn't love a bubble bath? Moreover, you have a better excuse for one more often now.
Though these tips have been proven to help a lot of us here at LeSalon, pain is subjective, so this only serves as some humble advice. Seeing as a lot of these tricks involve being at home, why not book your wax as an at home service with LeSalon? It will save you the anxious walk to the salon, and you'll feel a lot more relaxed in the comfort of your own home. Perks of an at-home wax: wearing a pair of comfy pyjamas once you're done!