Our Favourite Winter Nail Trends This 2022
By Jennie Waeland, January 13 2022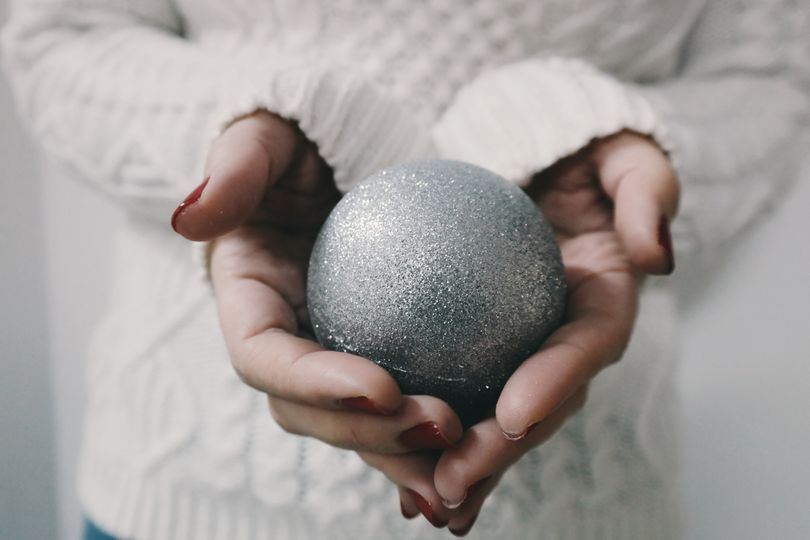 It's that time of year again. Leaves are falling, the nights are drawing in earlier and the candles are burning. It's time to inject a little festivity into our everyday lives. With the festivity comes the opportunity to go out of your comfort zone and spice up your manicure. 
Now more than ever, we should seize every chance to feel merry. Sometimes you need a little boost on the outside to spark joy on the inside. Especially with many of us working from home currently, we need something fun to look down at when typing away at our keyboards. 
With manicure 'selfies' becoming more and more popular on social media, it's time to up our mani game and compete with the best of the best. 
Here's a little inspiration for you. Our favourite Winter nail trends. 
Nude Nails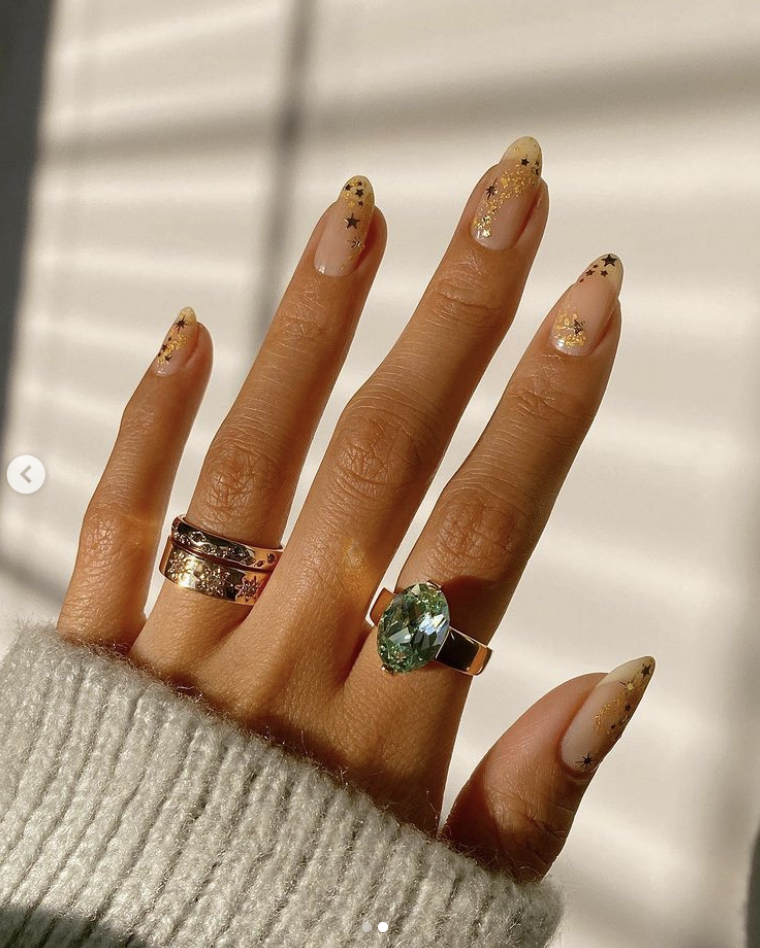 A classic. You know that feeling of disappointment you get when you leave the salon, regretting your colour choice? You won't get that with a simple nude. Don't let this fool you into thinking nudes have to be boring though. 
Rose-toned, beige-toned… there's a wide variety of nude colours to choose from. You can either keep it classic or add some festive cheer to your nude mani with some nail art. 
Nail trends may come and go, but a classic nude is a life-long romance. 
Red Nails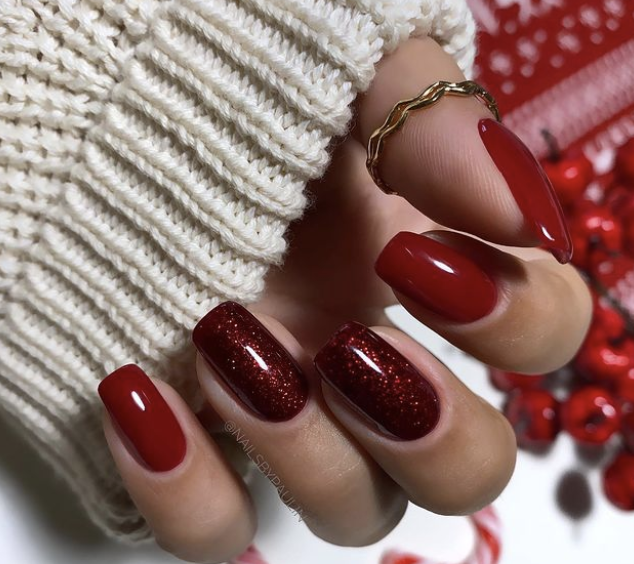 What says Christmas more than a festive red?! Berries, Santa's outfit, Rudolph's nose… there is red all around us in the festive season and that should not discount our manicure. 
The wonderful thing about red polish is that it can compliment most outfits and is a timeless colour. Red is the colour of power, love and danger. So let your nails speak for themselves this winter. 
If you are cautious about red polish staining your natural nail, we have tips to keep the pesky pigment under control. Read all about it here. 
Glitter Tips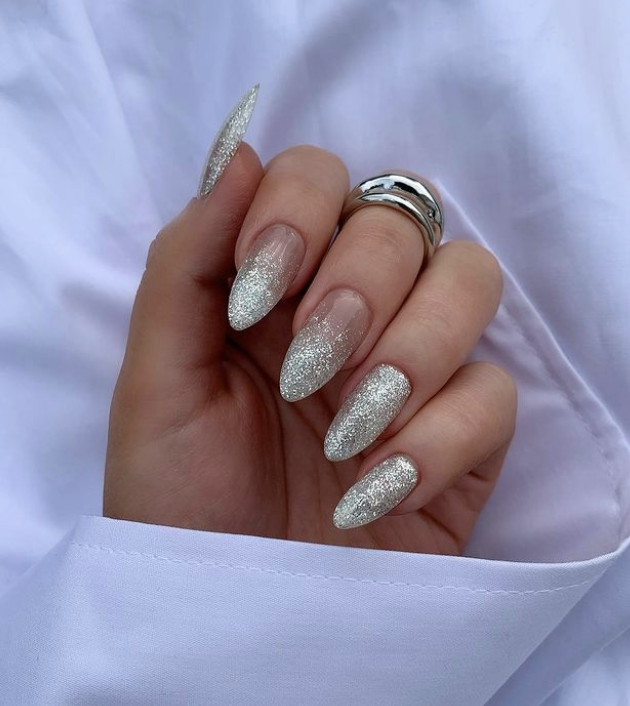 The star on top of the tree won't be the only thing sparkling this Christmas. Frosted and glitter tips are the perfect way to add some shimmer without going over-the-top (which is perfectly acceptable too). 
This can work over any colour, however, we do love to pair it with a nude mani. 
If we aren't dressing up in sequins for Christmas parties, let your mani do the shining instead this year. 
Purple Nails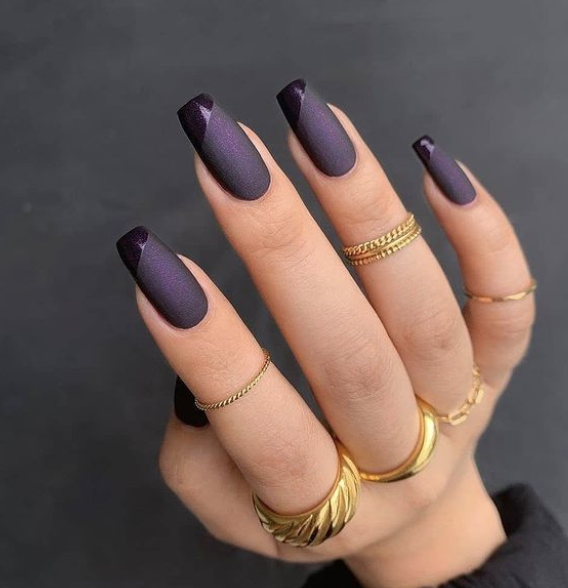 If neutrals aren't your thing, go bold with purple. Perhaps not the most traditional holiday colour, however, purple adds a mixture of class yet fun to your nails. 
Lilac, indigo, violet – let your imagination run wild with possibilities. 
Keep it simple or spice it up with some glitter or nail art. 
Nail Art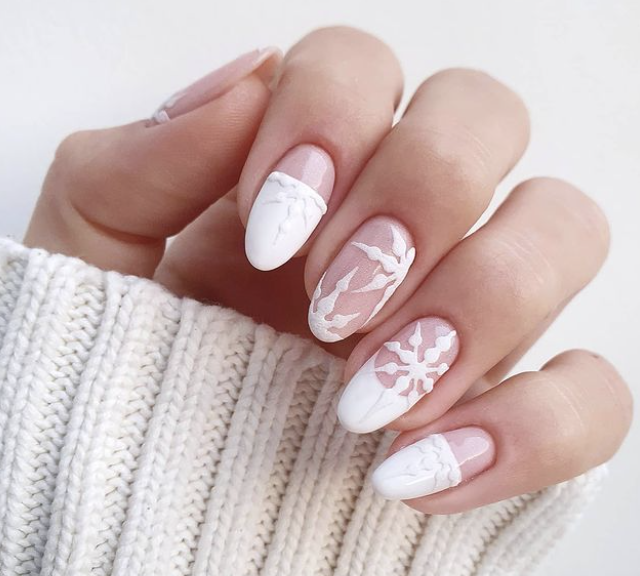 If you are looking to amp up the festive spirit this year, go for a nail art design with your manicure. Whether it be snowflakes, stars, swirls or anything else. 
Nail art is an exciting way to accessorize your nails and accentuate your manicure. Christmas is definitely the time to experiment with patterns. 
Rose Gold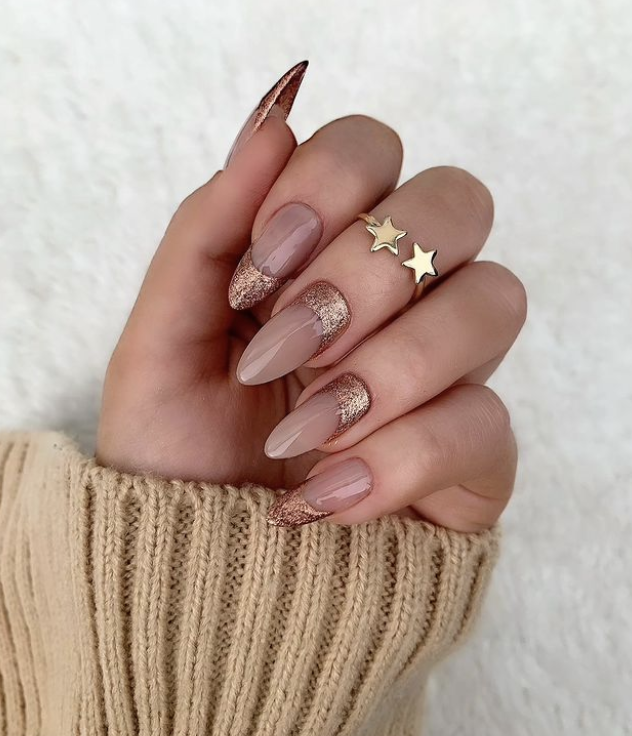 The spunkier, older sister of the classic nude manicure. If you don't want to go all out with your manicure this winter, try a rose gold. 
The deeper colour adds more oomph to your nail without being too in-your-face. 
Stars or glitter perfectly compliment this dreamy colour. 
Brown Nails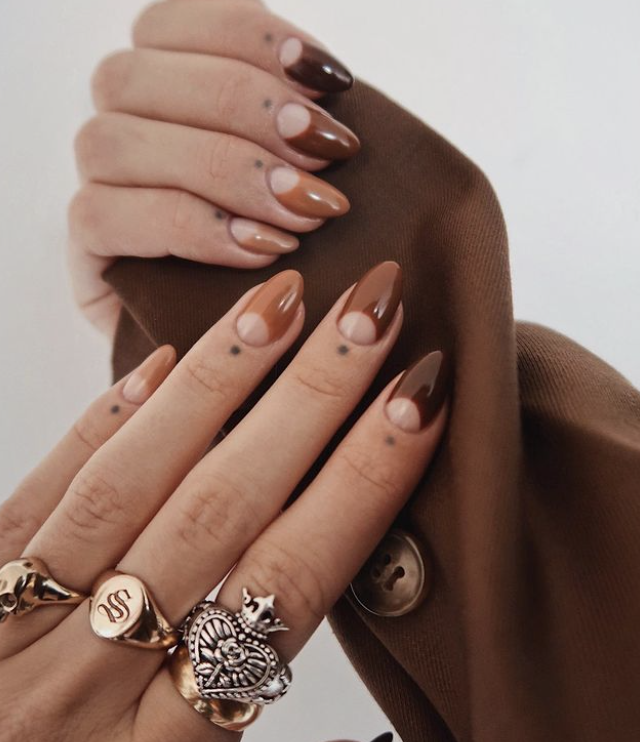 Browns, mauves and taupes have been a hot choice in 2020. We are seeing them all over our feeds this year and no wonder why. The warm-toned nails are perfect for all seasons. However, browns especially go great with neutral-toned colours for the colder months. 
Have fun with brown nails. You can opt for french tips, play with nail art or try an ombre effect with a different shade for each nail. 
Green Nails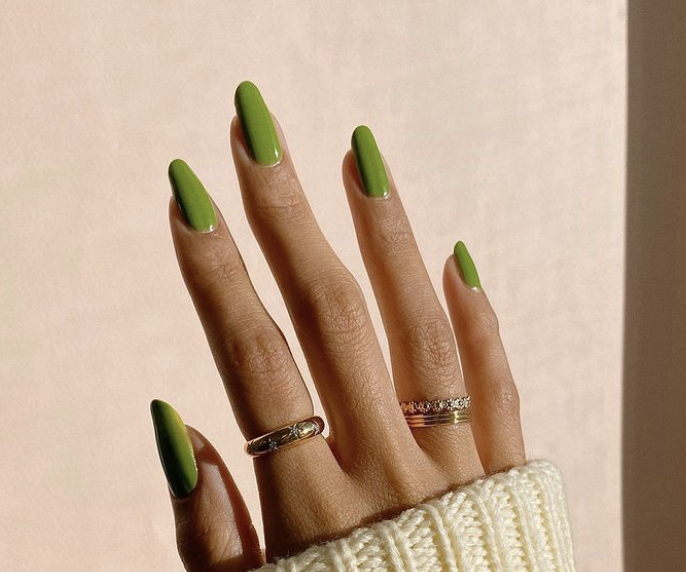 The second most festive colour, a good old green. Whilst bright green is the popular, commercial choice for the holidays, why not try a darker, more muter green this winter. 
Green may not be everyone's cup of tea but for those who love experimenting with colour, it is the perfect accessory to your look. 
Tis the season, and all.
Dark Blue Nails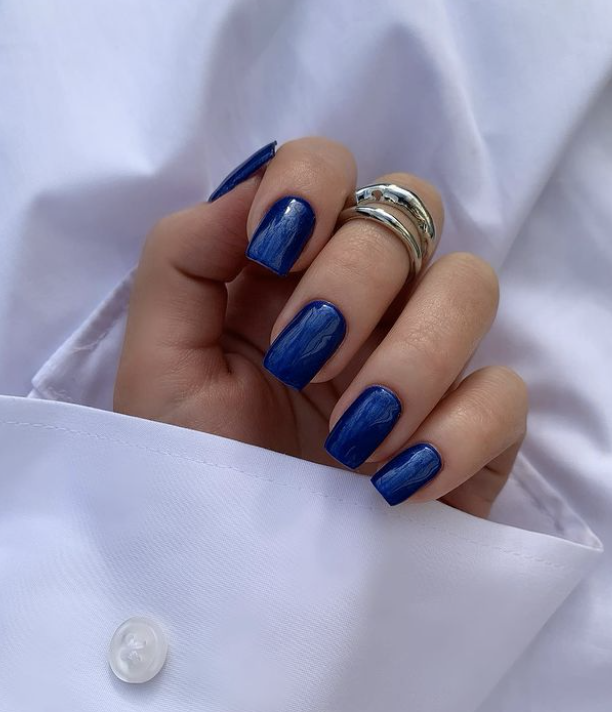 Think 'a winter's sky'. Again, blue might not be your first choice but if you find the right shade, it can add a mature twist on a non-traditional nail choice. 
Deep, velvety blues are the ideal blend of colourful but not too bright. Glitter or stars added on top will help to bring this starry sky to life. 
LeSalon is back open and ready to bring your nail dreams to life. You can book your next manicure via our app or by visiting our website. 
We can't wait to see your festive manicures.