Beauty Treatments You Can Do At Home
By Jennie Waeland, November 30 2020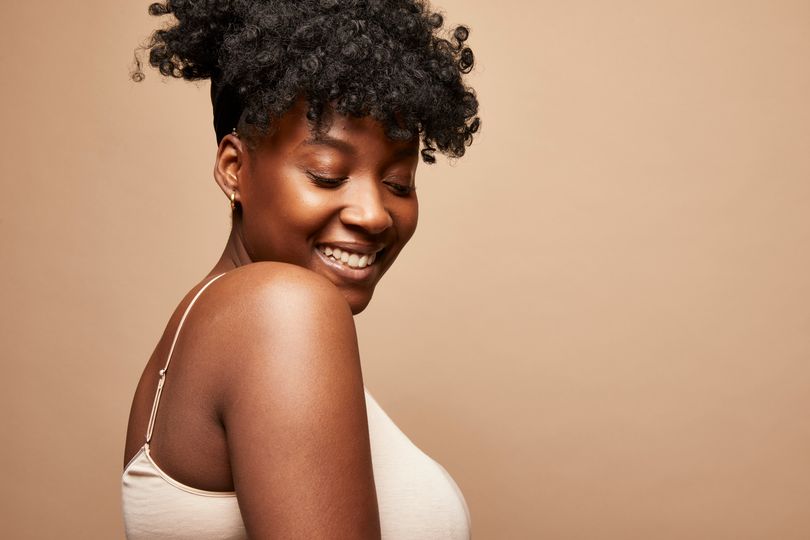 Into lockdown…out of lockdown…life's a bit uncertain at the moment and so, who knows when we'll next be able to step into a salon. So, it's time to step up our DIY game. Cast your mind back to the days when you'd put cucumbers on your eyes and pretend you're in a spa. At-home beauty treatments don't have to lose their quality, just because you're not with a professional. 
It's time to open the kitchen cupboards, dig through your products and kick back for some well-deserved pamper time. 2020 has been a rough year so take time to care for your wellbeing, inside and out. 
Hair removal 
If you like to keep up your hair removal routine, have no fear. There are plenty of options for at-home hair removal that go beyond shaving. 
If you don't already know what sugaring is, you will now. Sugaring is a low pain method to remove body hair and is a mixture of sugar, water and lemon juice. To make this paste at-home, you'll need 200g of granulated white sugar, 30ml of lemon juice and 30ml of warm water. 
Stir this in a medium pot over the stove until it forms a sticky, hard texture and then leave this to cool for 30 minutes before spreading it on the desired area of skin. Gently peel this off and work with small sections. Sugaring is a great hair removal method that keeps you hair-free for up to two weeks. 
Alternatively, if waxing is more your style, here's what you need to know for an at-home wax. Waxing unfortunately isn't as gentle as sugaring, however, it makes up with its longevity. There are two types of wax: hot and strip, and both types are available to purchase. You can learn about the difference between the two here. 
For both methods, apply a layer of the wax from the pot directly onto the skin. With strip wax, place the disposable strip on top and pull off. For hot wax, a few more layers need to be applied to build a thick texture. leave this to harden and pull the wax directly off the skin. 
Read more:
Here's what to know before waxing your bikini line at home.
The difference between waxing and sugaring.
Face masks 
Where do we begin? There are so many different DIY face masks to choose from. Whether it's shop-bought or made from ingredients in your cupboards, your specific needs will always be met. When there's a mask, there's away. 
If you prefer to get your chef on, here are some masks that you can make from scratch. 
Aloe Vera and Cucumber mask:
To achieve radiant skin, full of moisture. 
You will need half a cucumber, cut this into slices. Blend until smooth and add 3 tablespoons of aloe vera gel. Blend once again until all ingredients are smooth. 
Banana and Oat mask:
For natural exfoliation. 
Mash up half a ripe banana with two tablespoons of rolled oats, using a fork. Add in a teaspoon of honey and mix well. 
Avoid using a blender for this mask as it will blend very smoothly and won't provide the same exfoliating texture. 
Orange Peel mask:
To get an instant glow and vitamin C boost. 
Remove the white inside part of the peel and leave to dry out for up to 5 days. Blend or crush this into a powder. For the mask, take two teaspoons of the powder and mix with a teaspoon of honey and a teaspoon of natural plain yoghurt. 
This counts as one of our five-a-day, right?
Hair mask 
If your hair is feeling damaged, dry or a little limp – why not try a natural hair mask? Once again, have a rummage around your cupboard, you might be surprised by what can help restore your hair!
For flaky hair:
If you are experiencing dry flakes with the change of weather, this is the mask for you. 
You'll need two drops of tea tree oil, five drops of peppermint oil, five teaspoons of sugar and two tablespoons of organic coconut oil. Mix this in a bowl. 
Use after a shower, on clean, slightly towel-dried hair. Apply using your hands, in two-inch sections. Coat evenly across your head and massage in for 2 minutes. Let this sit for 5 minutes. 
For deep conditioning:
Time to break out the trusty olive oil. 
Mix 4 tablespoons of olive oil with five drops of an essential oil of your choosing. We recommend lavender. 
Warm this mixture in a heat-friendly glass which is submerged over a pan of water. Wait until it is lukewarm, not boiling! We don't want any injuries here. 
Apply this from your roots to the tips of your hair. You might need to add more mixture, depending on your hair length. Wrap your hair in a damp towel or shower cap and leave for half an hour. Then rinse out and shampoo as usual. 
Jade rolling 
Is your skin feeling dull and lackluster? Try incorporating a jade roller into your morning routine. A rose quartz roller works too. 
Each morning, gently roll your skin in different directions. Most rollers even come with a smaller side to use under your eyes. This will help to de-puff and make your skin feel fresh and glowy. 
For an even more luxurious treatment, keep the jade roller in the fridge. This will help with de-puffing. You can also use it to massage any product into your skin, such as serum and moisturiser. 
Manicure
Getting your nails done professionally can become a routine procedure and without that in lockdown, it's definitely something we are all missing. But don't worry, a manicure is something that you can try to replicate yourself, even gel and shellac. 
We've got the whole procedure covered in this blog post. 
Even if you don't want to replicate the entire process, a glossy topcoat can go a long way to help add some shine back into your nails during lockdown. 
Let's look after ourselves during lockdown 2. Now that the government has allowed beauty services to reopen, you can book at-home treatments with one of our mobile beauty therapists! Ditch the salon, and get comfortable.