6 Secrets For Summer Hair That Is Beach Perfect – LeSalon Edition
By ilja, January 28 2021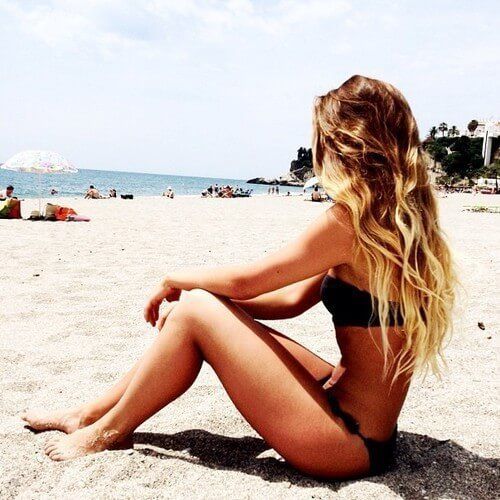 When it comes to hair, summer usually stands for the golden 3 Ss: Sea, Splash and Sun. In other words, you're dealing with aggressive sea salt, irritating pool chlorine and damaging UV rays. But let's not get dramatic! Summer hair doesn't have to mean dry and damaged – it's all about knowing how to deal with it.
Take five minutes of your time and l from listen in on our 6 summer hair secrets from LeSalon:
Secret #1: "Let the sunshine in" and make the most out of it
Sun makes your hair grow faster: the vitamin D contained in sunrays helps your body absorb calcium and activates the circulation of vessels in your scalp. In other words, it stimulates and strengthens your hair. Hence, summer is the right time to let your wild mane grow.
To Do: Give it a little push by getting a nice revigorating cut before going on holidays; it will help your hair grow more evenly.
Secret #2: Sunshine + Water = the best colourist in the world
When you're swimming in the sea or pool, the sun and the water's reflection c create the most gorgeous highlights ever. This natural lightening colour is like no other – and definitely can't be recreated so organically in a salon.
To Do: Intensify by spraying some lemon juice on the tips of your hair before sun exposure.
Secret #3: Get easy volume with Mother Nature
Usually, wind and hair aren't exactly best of friends. But embrace this force of nature in the summer. Let your hair down. Sea salt plus the wind are a dream team when it comes to adding volume. They also help purify and rebalance oily scalps! Win-win, we say!
To Do: Use that extra volume to dare some hairstyles you could usually never achieve: mermaid and crown braid, messy buns… get creative, go wild!
Secret #4: Protect from the bad and make up for it
We all love that feeling of the warm sun on our heat-deprived skin, but watch out! Not only is extended sunlight bad for your skin, but it dries out your hair too.
To Do: Just like for the rest of your body, protect your beloved mane with an SPF protection. This protection is mandatory when it comes to coloured hair to prevent it from fading or turning green. Gel, cream, oil – you name it – choose the texture that suits you best. And remember: regular hair oil + sun = fried egg effect. Better go without hair oil if it doesn't contain SPF protection.
Secret #5: Your hair is too cool for the pool
Sea salt and chlorine eat your hair fibre away, especially when you already have dry hair. Unless you want to end up with straw on the top of your head, you need to act.
To Do: Rinse with clear water whenever you can. And give it a rest:
Go for sulphate free shampoo or other mild hair detergents to limit over drying. Be careful with the quantity: those products don't lather up like regular shampoo, so you'll be tempted to use twice the amount required. Instead, stick to a knob of shampoo and massage your scalp.
Alternate shampoo and conditioner wash: one day out of two, rinse and cleanse with a conditioner only. It contains less detergent and has a soothing effect.
Whenever you are not bathing, use dry shampoo for freshness
Avoid tying up your hair too tightly. If you're an unconditional addict to fastened hair, better opt for a loose braid.
Secret #6: The Summer Hair Trifecta 
Sea + Splash + Sun = Hair Damage. You need to compensate with extra moisture, especially when you're curly or have naturally dry hair.
To Do:
Rub oil into your hair before showering. No need to ruin yourself: olive or palm oil do the job just fine.
Mask up and leave it for the night, at least once a week. Let us share with you LeSalon's secret homemade hair mask recipe: 3 tablespoons of olive oil, 3 tablespoons of argan oil, 1 whisked egg yolk – apply on wet hair, wrap up in a towel and let it rest overnight – Cheap, easy and super efficient!
After the sea, get a real keratin treatment to tighten your capillary fibre.
In a nutshell, the sun is your best frenemy, and thanks to LeSalon, now you know how to keep the friend and avoid the foe! You're welcome.
However, hair isn't the only thing you should protect and care for.  Your skin and nails also need caring; book an at-home manicure with an expert mobile beauty therapist to give your hands the love they deserve!
For more beauty and wellness tips, check out our blog!