Meet Yolanda Cooper, Founder of We Are Paradoxx
By Zoe Greenwood, August 7 2020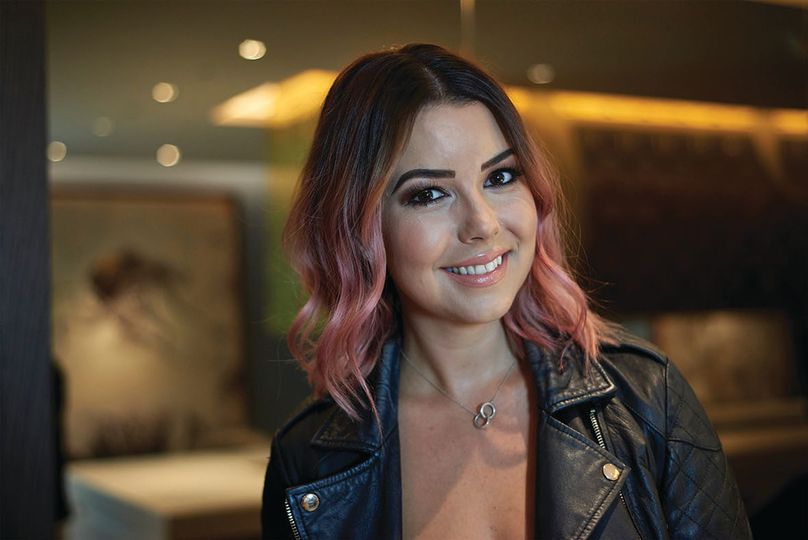 Vegan-free and cruelty-free, We Are Paradoxx is a haircare brand that does things differently. Founded by Yolanda Cooper, the label offers effective hair care that is made from the purest ingredients. To make things even better, the brand itself is committed to being both environmentally and socially responsible with 90% of their haircare collection being plastic-free, as well as donating 1% of their profits to "1% For The Planet". We were very excited to chat to Yolanda about her journey into the entrepreneurial world and the beauty industry. 
Hi Yolanda, great to have you here with us! Could you tell us a bit more about We Are Paradoxx – where did your inspiration come from? 
A few years ago I had a lightbulb moment that led to my invention of Supernova – the world's first cordless 3-in-1 hair tool that combines a straightener, wand and tong in one travel-friendly tool. I was checking in for a flight with overweight luggage, mainly due to the number of hair tools I was travelling with. I drew the idea for Supernova out on a cocktail napkin on the plane and then set about making it a reality as soon as I got home.
While working on Supernova, I saw a real gap in the market for high performance haircare that was also clean, natural and good for the environment. So I decided to create a brand that would truly make a difference in the beauty industry. Over 90 billion units of packaging are created each year in the global beauty market and the majority of this is plastic, which often ends up in landfill or infiltrating our eco-systems and harming marine life.
My goal was to create a plastic-free haircare line, using stainless steel and aluminium packaging that produce less CO2 emissions than plastic or glass to transport and can be recycled on an infinite loop without ever degrading in quality.
What challenges did you face when creating the brand? 
I was blissfully unaware of the challenges around development and commercialisation of an electrical invention when I started the development of Supernova, and soon learnt the hard way how tough a process it is. We had underestimated cost of goods, cost of R&D and project timelines so when it came to the launch date pre-Christmas last year we faced the most insane and unexpected amount of pressure to get it over the line and get it to market. But we did it! 
What advice would you give to women who are thinking about starting their own business? 
If you want others to believe in you, you've got to believe in yourself. Starting a business is daunting but you have to begin with the ultimate belief that your idea is worth it, and that you can achieve it. Without that, you won't get anywhere!
What are your hopes for We Are Paradoxx in the next 5 years? 
We have so many exciting things planned over the next few years, from innovative new products to revolutionary technology that will really impact the beauty industry from an environmental and performance perspective.
We are committed to developing environmentally-friendly, high performance beauty products that mean our customers don't have to compromise. We are focused on our role as plastic free pioneers, driving change across the industry for the betterment of everyone. 
Most women have multiple obligations and commitments to juggle. How do you manage both your personal life and running a business? 
That's a great question. The Covid-19 pandemic has really brought the juggle to the forefront and of course at times it can be really challenging! The way that works best for me is not having rigid lines between the personal and business sides of my life. If something is time-dependent, it takes priority, whatever it is. This fluidity works best for me professionally and for my family.
Could you tell us a bit more on why you chose to make the brand packaging 90% plastic-free? 
While developing the brand in the very early days, I knew I had found a real gap in the market for a clean haircare line that really performed and looked aspirational. I did some forecasting and immediately knew that I couldn't contribute that volume of plastic packaging to the world.
In the USA alone, 70% of plastic packaging ends up in landfill. I did my research and realised that aluminium was the way to go. Aside from the earlier eco-credentials I mentioned, if aluminium does end up in landfill or the ocean, it won't release toxic gasses or micro plastics as it breaks down, so it really is the most eco-friendly option.
Sustainability should be a key part of every business. If we don't embrace it collectively, we will see irreparable damage done to the environment and thousands of species will become extinct. It shouldn't be seen as a choice anymore, it is essential.
You are a brand that puts a lot of emphasis on limiting impact on the environment. Could you tell us more about your environmental and social responsibility efforts? 
Green chemistry principles were at the very core of our business from day one. Our products are high performing but all as natural and organic as we can possibly make them; and all up to 97% natural. They are designed to reduce water usage where possible. We have kept this in mind throughout the production of our formulas and the packaging we use.
We launched Plastic Free Beauty Day in 2019 to encourage other brands and the industry as a whole to consider the impact plastic has on our environment and we donate 1% of our annual turnover to environmental causes through 1% For The Planet. Our team each has an additional week of 'volunteer' leave in addition to their regular holidays and as a team, we regularly attend beach clean ups in our local area.
Clean, sustainable beauty is a huge topic these days, do you think the beauty industry will ever be completely sustainable?
I hope so! I firmly believe it is possible and there is a real feeling of momentum gathering at the moment. I think more people than ever are realising that individually, we have to make changes in order to save our environment for generations to come. 
What are some small changes or habits that we, as consumers, can do to help tackle waste production? 
Reusing or repurposing packaging is a small change that has a big impact. Recycling is important and a good start but unfortunately local infrastructure often isn't equipped to manage all the 'recyclable' waste we dispose of, and therefore it often ends up on landfill anyway.
Reusing supports a circular economy whereby the packaging doesn't reach the end-of-life point. So we can choose eco-refill options, more robust packaging, and avoid single use plastic completely. Carry an aluminium water bottle instead of buying plastic bottles on the go.
"Powerfully beautiful" is our motto at LeSalon because we believe that beauty and self care can help you feel more powerful to achieve your goals. We know that 'beauty' means something different to everyone, and don't believe in a vision of beauty that is imposed on ourselves. Is there anything that makes you feel powerfully beautiful? 
For me, feeling powerful IS feeling beautiful. If you feel strong and have confidence within yourself, it is evident and people will believe in you. It's not always easy of course and everyone takes knocks, but remaining independent and keeping a positive attitude makes me feel more powerful and beautiful than anything else.