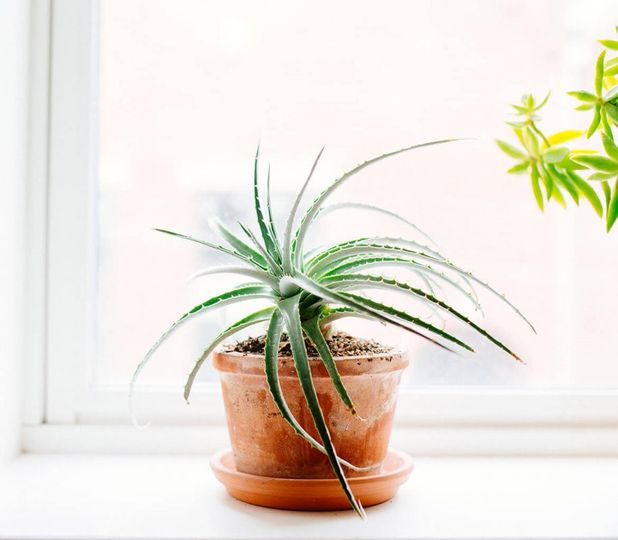 It's no lie that we all need a bit of pampering every now and again. A great manicure can go a long way. But do we really know what goes into our nail polish? Procedures have evolved now which involves less animal testing and use of harsh chemicals in beauty products such as nail polish and hand cream. Fewer companies are testing their products on animals, and more are opting for animal-free ingredients. With brands like Lush paving the way for ethical beauty products, the option to have vegan products is now a growing trend and a good one too! This piece aims to spread the word about fantastic companies that have implemented going vegan in their polish formulas.
Non-vegan products found in nail polish
Surprisingly, some nail polishes include ingredients that are derived from animals. If you follow a vegan lifestyle or, in general, are trying to use more ethical beauty products, it's good to know what kind of ingredients are in your nail polish. Sometimes to add a particular sheen to polishes such as metallics or glittery polishes a product called guanine is added. This is also known as pearl essence and it's actually obtained from fish scale or acids in the animal tissue. For that classic go-to red polish, keep an eye out for an ingredient called carmine. Perhaps shockingly, the red hue we all love comes from crushing beetles. Finally, oleic acid is one to watch out for – it is essentially animal fat, used to thicken solutions.
Luckily, there are products out there that are vegan-friendly and definitely don't compromise on quality either. Here are a few of our top picks: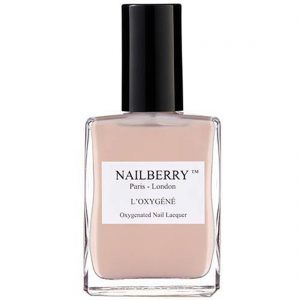 Nailberry is one of our personal favourites – we're proud to partner with them and offer a LeSalon Nailberry Manicure. This brand of polish is '12 free', free from animal derivatives, formaldehyde, and gluten. It is PETA certified, meaning it is vegan and animal cruelty-free. Along with these benefits, Nailberry is a long wear polish, creates an immaculate shine and the pigmentation game is strong. On top of this, the polish allows your nails to "breathe' and allows water vapour and air to pass through the nails, which helps your nails stay strong and healthy even when wearing polish (which is typically dehydrating for your nails). We know we're a bit biased here but we highly recommend this popular brand. See for yourself with your own Nailberry Manicure!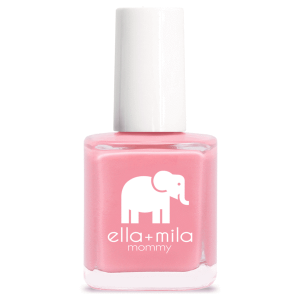 Ella+Mila is a delightful US brand made up of an impressive '7 Free' formula and comes in all shades and colours which all look refreshing and pretty. Excluding formaldehyde and being PETA approved, this little luxury not only looks great but is eco-friendly, too. In fact they've added liquid lipsticks to their collections, too so this gives you more variety.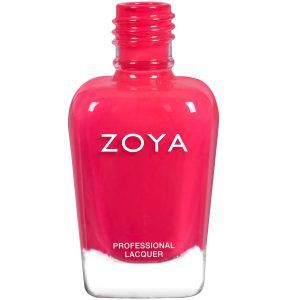 It brings a smile to our faces when we think about how elegant the brand Zoya is. The founder herself, Zoya, was originally a piano player in Russia. Zoya joined her husband Michael, an active chemist, to create the brand. He created the first fast dry topcoat and the longest wearing natural and harsh chemical-free nail polish. It's safe to say that they have revolutionised the nail industry.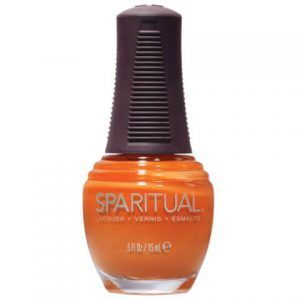 SpaRitual is a superb brand that not only supplies vegan polishes, but are in touch with nature, using natural coloured dyes from plants and other natural sources. It also strives to create eco-friendly products and packaging for the customer, focusing on sustainability, moreover.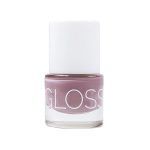 Glossworks is on our list because of it's impressive '9 free' formula. It is completely vegan approved and free from nasty chemicals that can often be found in standard nail polish. It has a gel-like texture that keeps its shine, and they also do other products including polish remover and nail and cuticle oil.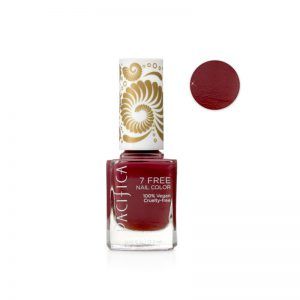 Pacifica not only adheres to the vegan way being "7 free' and cruelty-free but it also looks the part. We're loving the shell details on the bottle lids and they can act as great gift ideas. This is available at high street shops such as Holland & Barretts.
So, have you been converted? We definitely are! Try something new and give your nails a chance to breathe whilst looking great, perhaps starting off with a Nailberry Manicure just to test the waters. We promise you won't go back 🙂