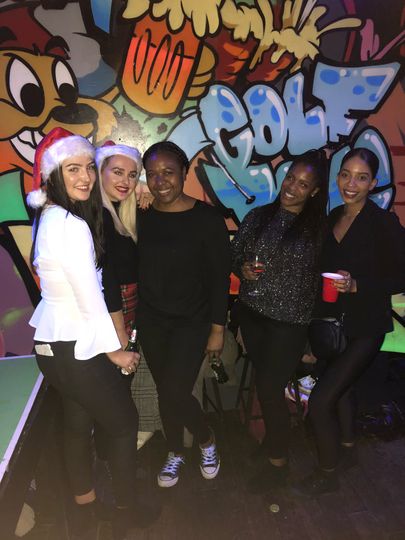 It's almost the New Year and it's insane how far we've come as a business. 2018 has been great and it's all thanks to you. We're so happy with the progress we've made and really appreciate all of your hard work – we wouldn't have been able to do it without you! We just want to take some time today to recap some of the key things that have happened over the past year.

New Office
As you all know, we've recently moved to our own office. Since launching in 2015, LeSalon has grown from working on one small table to now having two whole floors all to ourselves in Farringdon. We've been able to use this space to integrate our brand values and make it more beauty related! We have even dedicated a whole area for trade tests and beauty products so you can make purchases with your LeSalon $! It was great to see lots of you at our team gathering to celebrate the office move.
Summer Garden Party
This year we've managed to host more social events – something we've been trying to do for a while and will be doing more of in 2019. Our summer party was a hit and allowed us to have a well-needed catch-up with all of you. It was such a lovely, sunny day and so great to see so many of your faces!
Tech Changes
The tech team have been working hard this year to make the Pro app the best it can be. Now we know we still have a little way to go, but there are some features that we rolled out that we're particularly proud of. Customers can direct book Salonettes via the app or website; customers can tip Salonettes through their app; Salonettes and customers can add or change treatments via their app, and the list goes on. You can read more about the most recent changes in our tech roundup post.
Salonette Loyalty Scheme
This year we introduced the Salonette Loyalty Scheme and launching this has been one of our priorities. Now all of you can earn LeSalon $ for every booking that you do and then use this credit to buy products in our Salonette Shop.
Christmas Party
Finally, to celebrate the end of the year, we had our annual Christmas Party. We know that it gets busy around this time of year and you have all worked so hard, so we wanted to organise something to show our appreciation. It was a great evening and so nice to see so many of your faces and have a catch-up before we all go off for the holiday period!
We're always looking to make your experience with LeSalon the best it can be. We've got lots of exciting things in the pipeline, so make sure you look out for new features, events and competitions in 2019!  
Merry Christmas and a Happy New Year from all of us at LeSalon HQ!