Tech round-up: app updates
Rounding up some tech updates
We're always working behind the scenes to improve the Salonette app. Recently we've made a bunch of new updates and we've saved them up to tell you about them all in one go!
Tip via the app
Customers can now give you a tip after their booking is complete! This is something many of you have been asking for, so thank you for helping to make the app better for all Salonettes.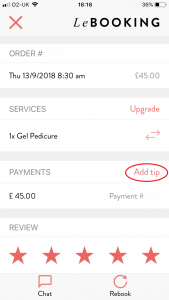 Request a Salonette
A lot of you have your regular LeSalon clients and in the past, we haven't always made it as easy as possible for them to book you directly through us. Now that's all changed. When a client opens up their app, they'll see the Salonettes they've booked with previously. Once they've selected the Salonette they want and the treatment they want, they'll be taken through to the times that the Salonette is available.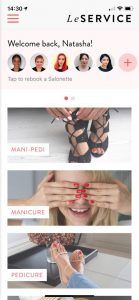 What does this mean for you? Keep your times up-to-date so clients can re-book you and you can continue to grow your client base. And when a client asks how to book you for their next appointment, you can let them know they can do it via their app or website. 
Upgrading treatments
As you know, both Salonettes and clients have been able to upgrade bookings in-app or via the website for a while. But something we know many of you found frustrating was that you couldn't upgrade specific treatments.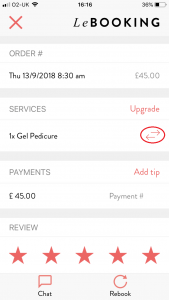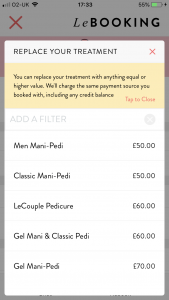 This now means if you agree with your client to change a bikini wax to a Hollywood wax, you or the client can replace the old treatment with the new one. Make sure you do the upgrade when with the client, if you're doing it for them, and that you've checked your schedule – you don't want to run out of time to complete the upgrade treatment! 
Any questions? Pop us a message at salonettes@lesalon.com or via in-app chat.