Our favourite sustainable beauty products
By Jennie Waeland, April 16 2020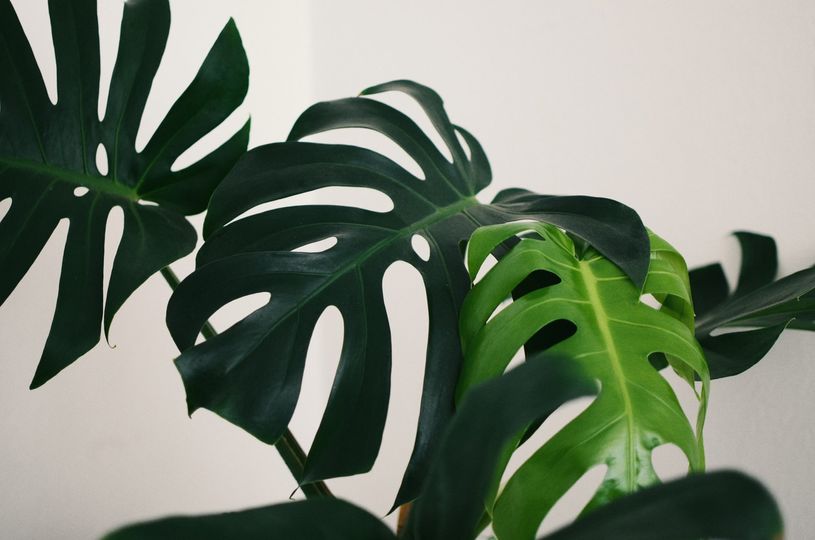 Now more than ever, it's so important to do our bit to help the environment and preserve our planet for future generations. A lot of information and advice gets thrown our way to help us reduce our carbon footprint – recycle, ride a bike instead of driving, buy a reusable coffee cup, etc. Whilst these are significant choices to make, we must also take into account our beauty and skincare regimes. Although it isn't talked about much in comparison, the beauty industry has an enormous impact on the environment. In fact, according to Harpers' Bazaar, the average moisturizer pot can take nearly 1000 years to decompose. There are many ways that we can adapt our beauty habits and purchases, and live a more eco-friendly, sustainable lifestyle. We have compiled a list of sustainable brands, eco-friendly alternatives, and products to avoid. 
Recycling 
In the UK, we are no strangers to recycling our kitchen waste. We use food waste bins and separate plastic food packaging, glass bottles and cardboard. This routine is engraved in our minds and is something that we have been practicing our whole lives. Alternatively, Huffington Post revealed in 2018 that whilst 9 out of 10 adults recycle their kitchen waste, only 4 out of 10 adults recycle their bathroom waste. Shocking, right? Especially when we realize how much packaging and plastic waste beauty products come in. 30,000 tonnes of recyclable bathroom waste ends up in landfills every year. Here's how you can help. 
Switch Materials  
There's no doubt that plastic has become the enemy, and yet remains so commonly used for beauty products. Alternatively, opt for products that come in glass jars! Many brands have made the switch to glass packaging, which may seem a bit more inconvenient than plastic but the long term impact will be much more rewarding.
 Furthermore, brands such as Lush have decided to go 'naked', meaning that they are creating products that need no packaging at all. This includes solid shampoo bars and body conditioners, which simply melt when mixed with water. Lush reported that 40-50% of a product's cost foes onto the packaging. Cutting costs in packaging can help brands focus more on the importance of their ingredients. This isn't limited to hair and body products. Regular hand soap often comes in plastic bottles and is used up fairly quickly. Bars of soap are just as effective for washing hands and they last a lot longer.
Bathroom hygiene tools such as razors and toothbrushes can easily be switched to eco-friendly materials, costing a similar price. The majority of razor handles are plastic, however we are now being offered metal razors. The same goes for toothbrushes. An item that is constantly thrown away and repurchased every few months. Shops are now selling bamboo toothbrushes, which have been extremely popular in the recent years. What's more, you can now even purchase toothpaste tablets instead of using plastic tubes!
There are many brands of makeup brush, such as eco-tools, which are cruelty-free and use recycled materials and are very affordable. 
Vegan and Cruelty-free products
Many beauty products are manufactured in China and Korea and are often produced under unethical conditions. Products often include animal by-products and are even tested on animals. Fortunately, lots of companies are switching to vegan and cruelty-free ingredients and are against animal testing.
Examples of vegan brands are:
The Body Shop
It is hard to know which ingredients are vegan and cruelty-free. Here are some animal by-products to avoid:
Beeswax

Collagen (made from bones)

Carmine (made from crushed insects, used for its deep red pigmentation)

Keratine (made from hair, nails, horns)

Guanine (made from fish scales, used for sparkle in nail polishes and eyeshadow)

Lanoline (made from grease found in sheep's hair)

Squalene (made from oils in the liver of sharks)

Palm Oil (causes deforestation and the cutting down of animals' natural habitats)
Reusable Products
The issue with many products in your bathroom is that they are single-use and therefore not sustainable. There are many reusable products now on the market to replace these. If you use face wipes to remove your makeup, try switching to a cleanser and muslin cloth or face flannel. Cotton pads are very handy for removing eye makeup but end up in the bin after one use. Glossier sells reusable material cotton pads which can be machine-washed. Also, plastic cotton swabs can be replaced by bamboo cotton swabs. 
The products mentioned all perform the same job with just as good quality. Next time you purchase a beauty product, make sure to check the label for a vegan logo (pictured below). Also, try to use reusable or plastic-free products. Let's look after our skin AND our planet.