Everything you need to know about Nailberry: Cruelty-free polishes
By Jennie Waeland, April 15 2020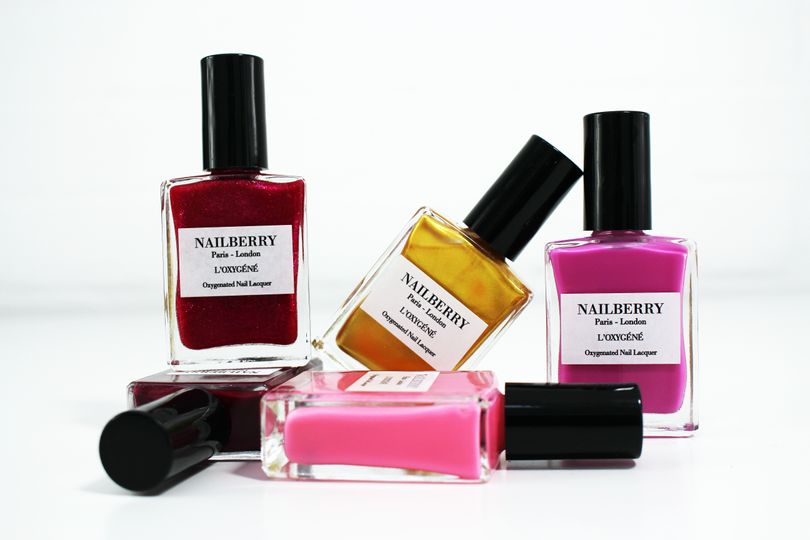 Everybody wants their manicure to look great, have a cool design and make them feel powerfully beautiful. This is an extremely valid thought process as our hands are so present in our line of vision every day. However, as important as the aesthetic value is, we must also be aware of the environmental impact that the products we buy have. In recent years, we have reached a global pandemic surrounding the state of our Earth, and we are constantly inundated with advice on how to lower our carbon footprint. The same topics crop up in most conversations; water usage, recycling, transport alternatives. One topic that isn't as widely emphasized is the beauty industry. 
In 2019, Zero Waste Week reported that the beauty industry accumulates more than 120 billion units of packaging globally. What's worse, most of it isn't recyclable! We are here to point you in the right direction!
If you are looking for an environmentally friendly nail polish brand, look no further than Nailberry. Sonia Hully founded the brand in 2012 and launched the first products in 2014. Hully saw an entry point into the cosmetics industry with creating luxury, high-quality polishes with a high street price tag. 
In recent years, Nailberry has launched its 'L'Oxygene Breathable Nail Lacquer' collection. This multi-award winning range uses 'patented technology' to offer a breathable formula whilst remaining water-permeable. One of the most enticing charms of the polish is its incredible shine and longevity. The collection will have your manicure desires covered with its extensive range of vibrant colors. Not only does Nailberry provide a beautiful manicure, but the company is also a strong advocate for sustainability and has great environmental morals.
Is the Nailberry collection cruelty-free?
Not only are the polishes vegan and cruelty-free, but they are also certified halal. Nailberry prides itself on its ethical values and declines fashion week partnerships with brands that promote fur and other animal products. Furthermore, Nailberry does not distribute to China – one of the leading countries that still practice animal testing on products.
Is Nailberry free from harsh chemicals and toxins?
The L'Oxygene collection does not use the three most harsh ingredients – formaldehyde, toluene, and phthalate – which can be found in many nail polishes. They also do not include:
Camphor

Dibutyl Phthalate

Xylene

Thy Tosylamide

Alcohol

Triphenyl Phosphate

Parabens

Animal Derivatives

Gluten
Next time you are shopping for beauty and skincare products, check the ingredients and the ethics behind the brand. Let's save our planet together.