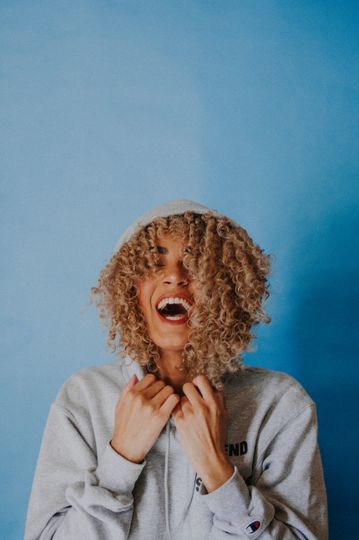 Walking out of a beauty salon with the wind in your perfectly-styled hair can make you feel on top of the world. It can really make the difference between a good day and a bad day – after all, who has the time or patience for a bad hair day? Whether it's a once in a blue moon treat or a regular occurrence, you can't deny the feeling you get from the bounce and volume in your hair. 
Different hair types, however, call for different blow dry tools and techniques to ensure you're making the most out of your natural texture. Whether you are accommodating to your natural hair or are using a blow dry to try out a different hairstyle, the key is to cater for your specific needs so that you can get the most out of the experience. Frizz and damage are not invited to this hair makeover. 
Here are my favourite tips to make the most out of your blow dry!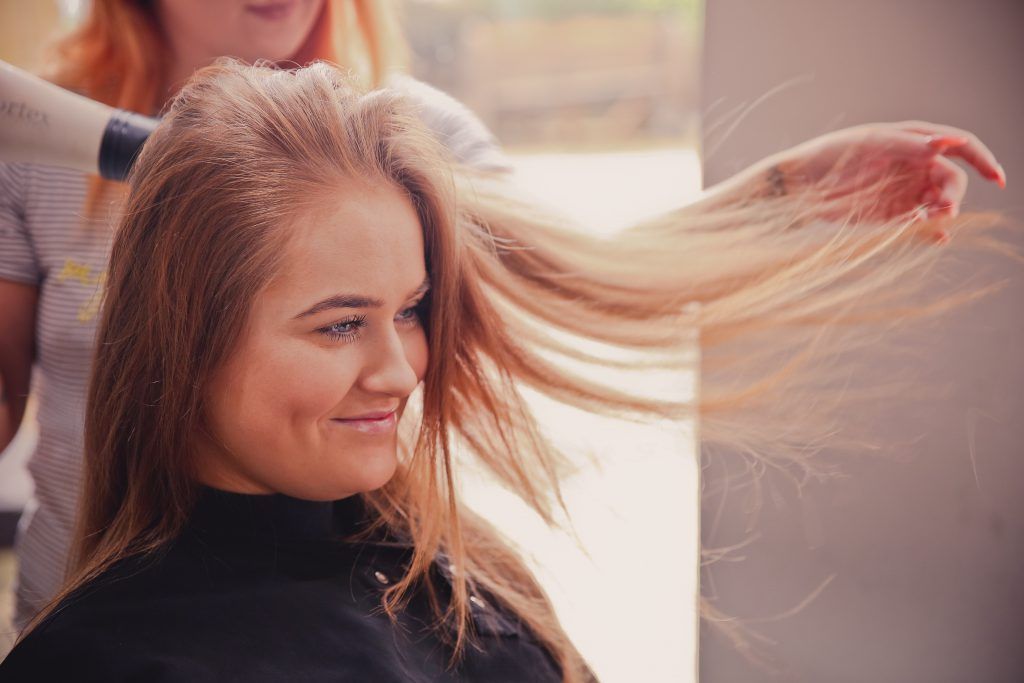 Invest in a good quality hair dryer
The key ingredient. A great hairdryer will lay the foundation for the blow dry experience. Use a bad hairdryer and you may not achieve the desired results. 
Some of our favourite hairdryers include GHD Air for a luxury feeling, Dyson SuperSonic for all hair types and Remington Proluxe Ionic for speedy drying. 
FOR STRAIGHT HAIR:
Naturally straight hair doesn't need much tending to, as it oftens stays in place with no frizz or fuss. 
Use a nozzle
To keep your hair from drying out, use a nozzle attachment on the end of the hairdryer to minimize excessive and direct heat onto the hair. A nozzle will help the hair stay smooth and sleek without risking heat damage. 
The more heat that your hair is exposed to, the dryer and more damaged it looks. The hair will lose its natural proteins and any split ends will really show up. 
Opt for a round brush 
The larger the surface area of the brush, the quicker the time it takes to dry. As mentioned before, straight hair needs less maintenance but a round brush will give great control to the style. Create waves, straighten it or flick it up at the ends – a round brush is your oyster. 
Avoid brushing dry hair as this can cause breakage. 
The 80% rule and sectioning
To dry, begin by ridding excess water with a towel. Then, begin to section off your hair into layers and blow dry on a medium heat until it is 80% dry. 
Then, pile your hair on the top of your head and begin to blow dry small section, wrapping your hair around the brush and holding the hair dryer close (preferably with the nozzle). 
Depending on your style preference, you can flick the ends inwards, outwards or even create waves. 
Don't forget serum 
Serum will help to keep your hair looking moisturised and glossy. Oil based serums can really help reduce the appearance of frizz and flyaway hair. 
FOR CURLY HAIR:
Curly hair will need more care and attention as it can be a lot more unpredictable than straight hair. We have much less control over direction and how it falls. This is where our tips come in handy. 
Use a diffuser
This is the most important component. Using a diffuser will help create softer, less frizzy curls. A diffuser is designed to spread out the airflow to evenly spread the heat, giving you more control. 
Look for one with a concave in the middle so that the curls can rest and form their natural shape. 
Diffuse at the roots
Unlike the layered technique for straight hair, curls can be diffused in larger sections. Simply place a segment of hair on the diffuser and press it upwards against your scalp. 
Opt for a lower heat
Curls don't need much heat, so keep the setting between low and medium. Excess heat can increase frizz and damage. 
Curl defining gel 
Using a gel will help to keep frizz at bay and to set the curls in place. Gel has a more durable texture once it has set, and therefore creates a protective barrier from humidity. 
Blow drying hair is a great skill to master. The better prepared you are, the more control you will have over the result. Make sure you know the best technique for your type of hair and the desired effect. 
FOR THICK HAIR:
Allow time for your hair to dry
With any hair type, the hair should air dry before the blow dry begins. Blow drying soaking hair will only create more frizz, as wet hair will retain more heat damage. 
Thick hair can take a while to dry so be prepared to wait some time. Try squeezing in your breakfast or a morning ritual whilst you wait. 
Lock it in 
A blow dry is a lot of heat and air pushing our hair around, so a great tip is to blast cool air at the end to let your hair settle and lock into place. 
FOR THIN HAIR:
Don't condition the scalp 
If your hair is on the thinner side, avoid using conditioner on the scalp as this can increase the build up of grease and leave your hair looking limp and flat after washing.
Focus on the roots
Straight, fine hair doesn't need much help at the lengths. With little curl or frizze, you can focus your energy on the roots of your hair to boost volume and give your hair lift. 
You can also flip your hair upside down to get more volume into your look. 
Click here to book a blow dry appointment with LeSalon or, alternatively, you can book via your LeSalon app. We offer three varieties: short hair, thick and long or an up do. 
No more bad hair days for us.