Why You Should Think About Getting A Pedicure If You Run
By Zoe Greenwood, November 17 2020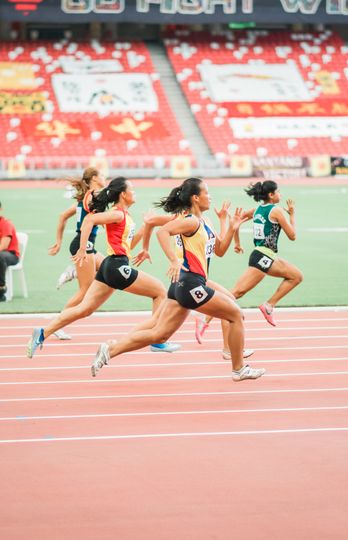 Blisters, ingrown toenails, broken toenails, lost toenails, callus build-up. These are all common problems caused by running; in particular, marathon training or any long distance or endurance running . While, it is important proper footwear when taking part in vigorous running, it's equally important to look after your feet. 
Despite these concerns, many runners shy away from getting pedicures. Some, maybe, because they're too embarrassed about the state of their feet, but mostly because, in the "running world', calluses are your best friend. The build-up of calluses is more common amongst runners due to them putting more pressure on their feet compared to non-runners and is often harmless. In fact, the callus essentially adds extra protection against the friction of your shoes, along with helping to prevent blistering. However, this can lead to significant build-up of a callus which can then become harmful. If they become too thick and you don't look after them properly, they can become quite painful and cause injuries.
In addition to the callus build-up, your toenails are often forgotten about. Whether they haven't been cut in a while, they're too short or they're not trimmed correctly , your toenails can cause serious problems. Essentially, when running, your toes are constantly banged against the ground; particularly when you're running downhill. If your nails are too short, you risk ingrown toenails, and, if too long, you risk some serious bruising, cracking of the nail and even friction ultimately causing the nail to fall off. If your feet and cuticles are dehydrated, your nails are also likely to be brittle and weak which can cause them to fall off and, let's be honest, is not a pretty site and can be quite bothersome.
After months of sweat, tears and training, it's also really important to reflect on what you've achieved, and give your body time to recover, and a pedicure can play a key part in this process. Not only does it help in reducing the risk of nail damage, but sometimes we just need to put our feet up and relax.
It is for all these reasons we have created the  "Marathon Pedicure' to ensure that your feet and nails are in a healthy condition,  so you can focus 100 percent of your attention on motivation and stamina and the added benefit, of course, is that they will look nice.
Our LeSalon Marathon Pedicure will include:
Gentle soaking of your feet in warm water (if desired).

Filing and shaping of toenails (short, clean and cut straight).

Cuticle tidy.

Light exfoliation of hard skin. 

Application of hydrating foot mask.

Extended foot massage to relieve tension.

Painting of toenails (if applicable).

Application of nourishing cuticle oil. 
Price: £57