What does your nail shape say about you?
By Cassidy Brown, January 9 2019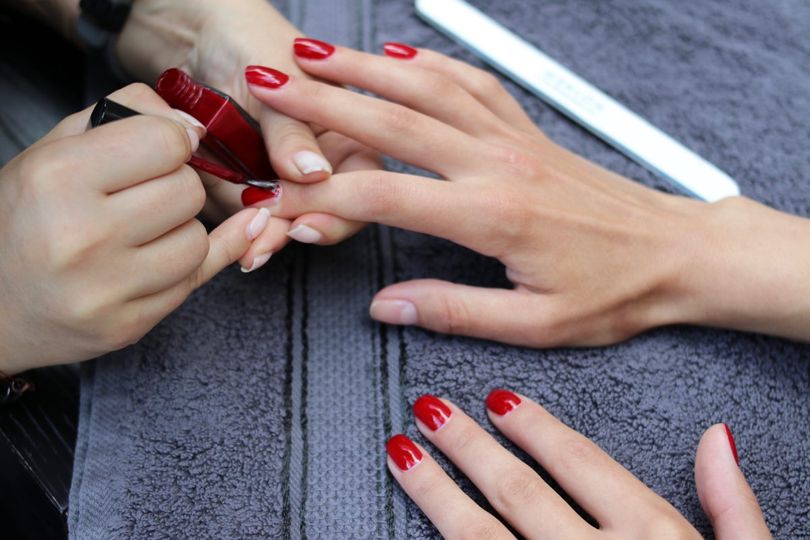 The shape of our nails has changed dramatically over the past century. Before, there were only a few simple shapes such as square, oval and round. Now the nail shape world has expanded and we have added the almond shape, coffin shape, the stiletto, and the most popular, the squoval.
Nail shape is important because it helps to showcase your style and personality. This is why there are so many different shapes to choose from, we are all different and like different things!
Nail shapes change throughout time because people become more daring in what they do with their nails. They want something more bold, or more laid-back, or just different from what they normally do.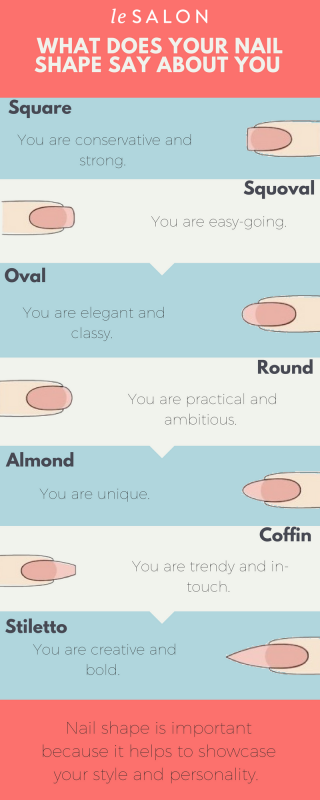 It's been said for many years by nail gurus around the world that your nail shape can tell a lot about the type of person you are. Your choice in nail shape can tell others whether you are bold and daring, or reserved and laid-back. Who would've ever thought that the shape of your nail could tell another person so much about you?
We are here to provide some clarity on the different nail shapes you could try out and what they say about your personality. Below are the different shapes that we have seen the most and some info on each one.
Square
If you chose this simple, classic shape, then you are probably the type of person who is more conservative. You don't like to stray too far out of your comfort zone, and you like things to be neat and organized.
These nails are ideal for narrow nail beds, as with wider nail beds it makes the nail look even wider than before. Kylie Jenner likes to stick to a square shape, and she wears them quite long as her signature style.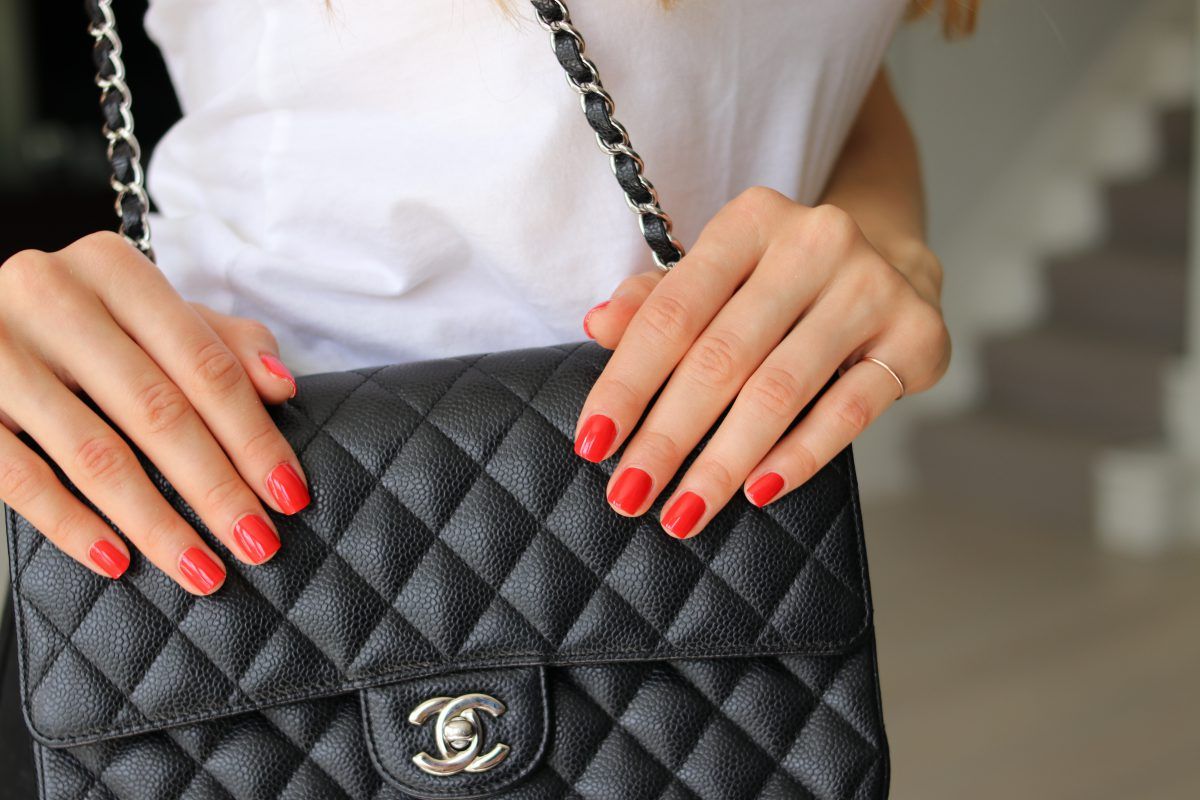 Oval
Oval nails have been around since your grandma was getting her nails done. This style is nice for shorter fingers, it makes them look longer and more narrow. The shape draws the eye downward to the tip instead of lingering on the shaft.
Oval nails are one of the more elegant choices to choose from and are best kept shorter. The longer you take them, the more likely they are to break and it ends up not looking quite as classy. Jennifer Lopez is known to keep her nails in an oval shape.
Squoval
For women who like a rounder edge, the squoval shape is perfect for you. It's a mix between square and oval, go figure! The main shape of the nail stays square, but the corners are rounded which makes this more of an easygoing nail shape.
Squoval is easy to maintain and you don't have to worry about the tip breaking, or scratching anyone. We all know how tragic that is when it happens! Squoval is one of the newer terms we have seen for this shape, but the best one to explain it.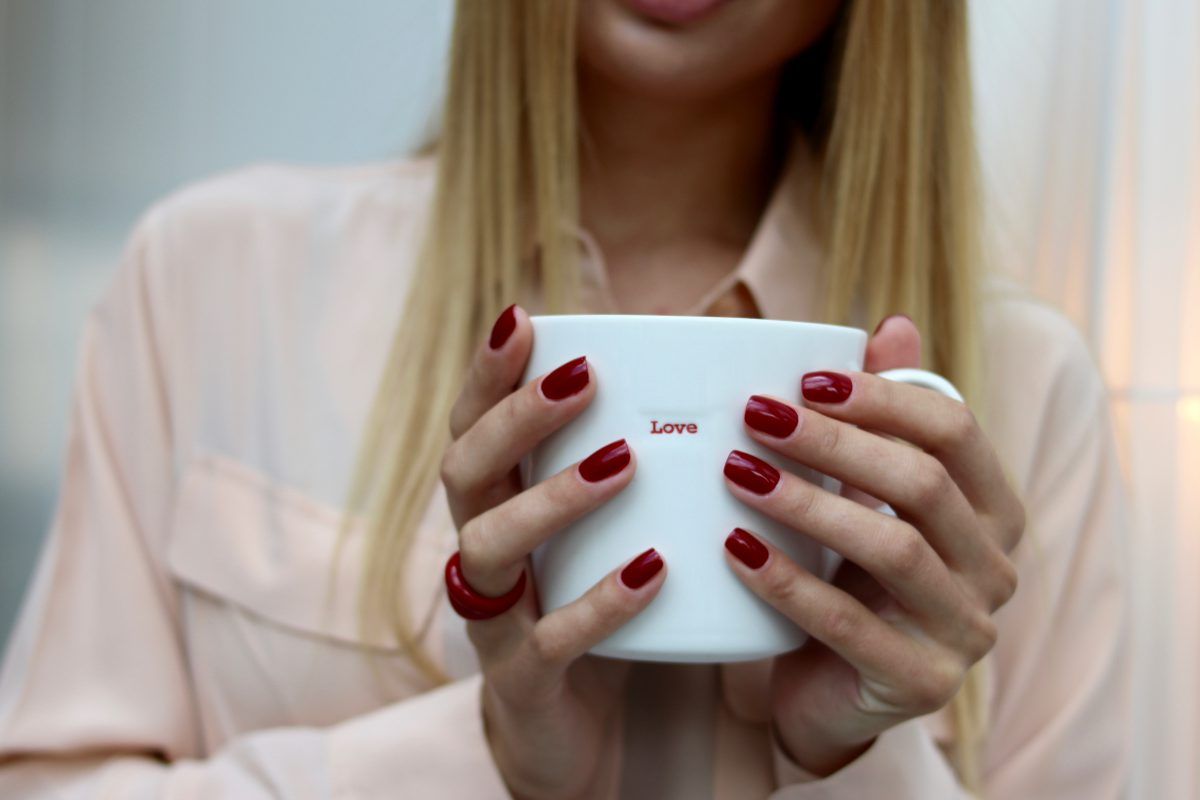 Round
The round nail shape has been said to be the most practical of all the shapes. This is because it can be achieved the easiest with natural nails. Round nails are for those women who are more laid-back and quieter.
This shape is popular amongst a lot of celebrities since it is more practical than the others. One celebrity, in particular, Steph Pratt, likes to wear her nails rounded. We also see this shape a lot among the older generation.
Coffin
The coffin shape, or the ballerina shoe, has just emerged in the past few years. Many women who are in the younger generation opt into getting this shape. It adds so much flare to your nails even with just a plain color on them.
This shape is for women who are secretly wanting to be a little bit more trendy with their nails but not quite to the point of a stiletto nail. It looks great with or without nail designs. This nail shape is usually kept a bit longer to really get the feel of the shape.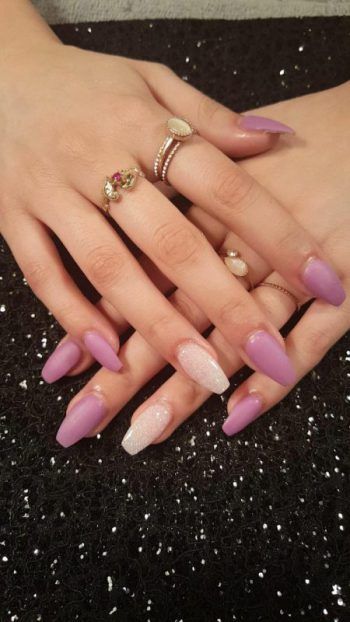 Almond
The almond shape is for people who like their nails to look more unique, like their personality. It is worn longer like the stiletto nail but comes to a rounded edge like the round nail. This shape looks best with a nude or pastel color.
Although more refined than a stiletto nail, this shape is still fun. It makes shorter fingers look longer, which is all we really want right? Big names like Beyonce like to wear their nails in an almond shape.
Stiletto
The stiletto nail is our newest addition to the nail shape family. Although, I wouldn't suggest this shape if you work a lot with your hands. Be careful not to poke an eye out with these bad boys!
This shape is for people who are creative and like to show their creativity in everything that they do. It's very daring and can be dangerous at times, but can also be so much fun! Lady Gaga is the perfect example of someone creative who sticks to stiletto nails.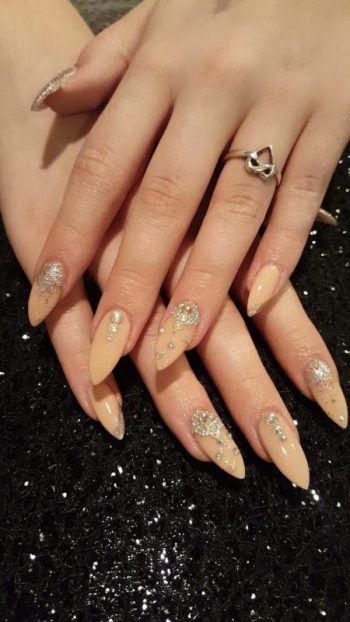 Have you ever thought about going out of your comfort zone to try out these trendy nail shapes? If you haven't tried them yet, maybe you should!
I'm sure that there are plenty of other shapes out there that you could try on your nails, and we encourage you to try all of them! Find the shape that fits your personality the best, and stick with it, or branch out and try the one you think is the least "you'. Who knows, maybe you'll fall in love with it and you would have never known otherwise.
Keep up to date on all things beauty and nails through our blog .
For any and all of these nail shapes, you can book a manicure online with LeSalon and have one of our professionals come to you right in your own home or office!