Which Nail Shape Is Right For You?
By Grace Lindsay, January 10 2019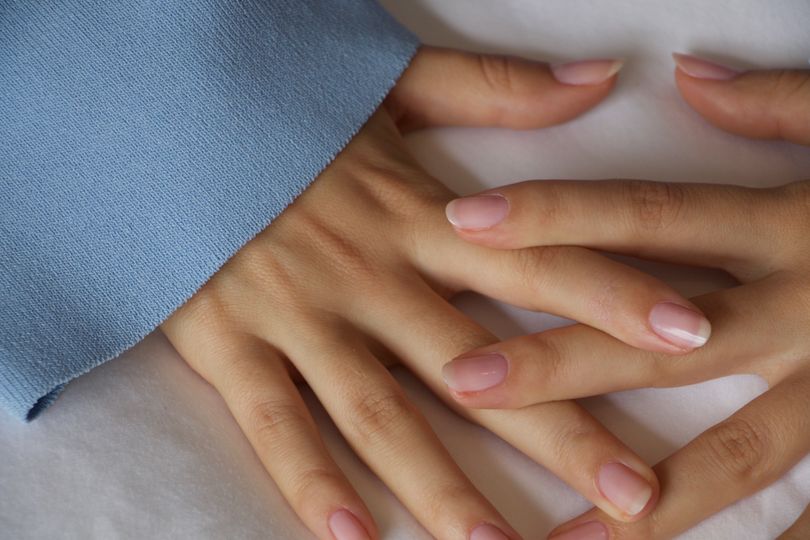 It's no longer just a case of square or round nails anymore (sigh), these days a manicure brings a whole load of questions, some that can really stress you out! Sitting in the salon chair can feel like sitting in the hot seat, your mind runs away with you and suddenly you are thinking of anything BUT what nail shape you want, relaxing right? We don't think so, we are here to help you, and take all that stress away.
We have put together a list of the most popular nail shapes of the moment, not to mention we've recommended which ones are best suited to you, so you know what to request at your next manicure. Therefore, the only thing you will have to worry about is the colour. We wish we could be there to help you decide, but we're afraid you're on your own for that one. Good luck out there!
Round
We're kicking it off with the simplest of them all, the round shape. Although it might seem like one of the most simple shapes, round nails are universal, they suit anyone as they follow the natural shape of the fingertip. They can also elongate your fingers subtly, so can work on both long and short nails.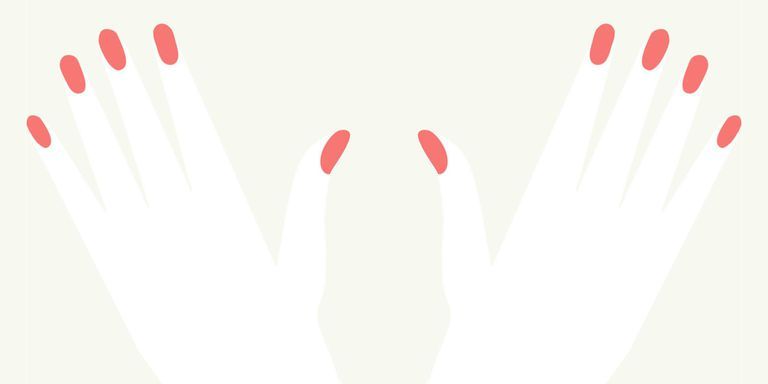 Square
The square shaped nail is great for those with short nails, as it gives them a clean, polished look. However, if you are wanting to elongate the look of your fingers, we would suggest going for more of a round or oval shape.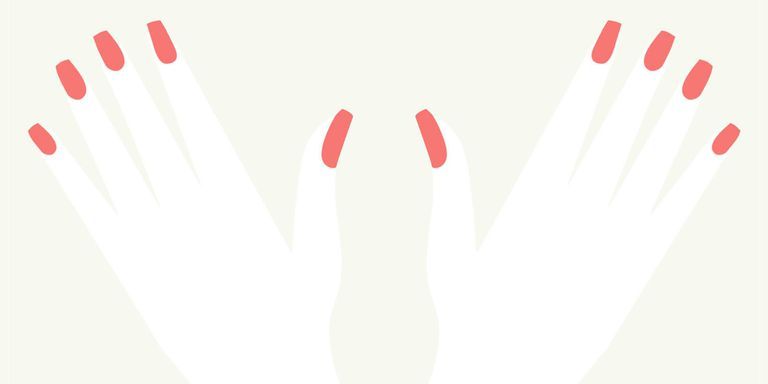 Oval
The oval nail is a shape well known for giving the illusion of length to your fingers. It tends to work better with longer nails, so if it's oval you want, you better stop biting those fingernails!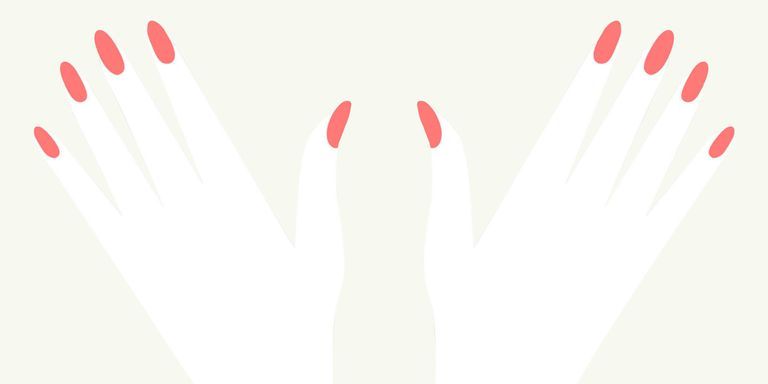 Squoval
Is squoval a word? We don't know, but what we do know is that this shape is perfect for people that like the square shape, but are worried it will make their fingers appear shorter. This shape has softer edges, which can elongate the fingers, and it is also a lot easier to maintain.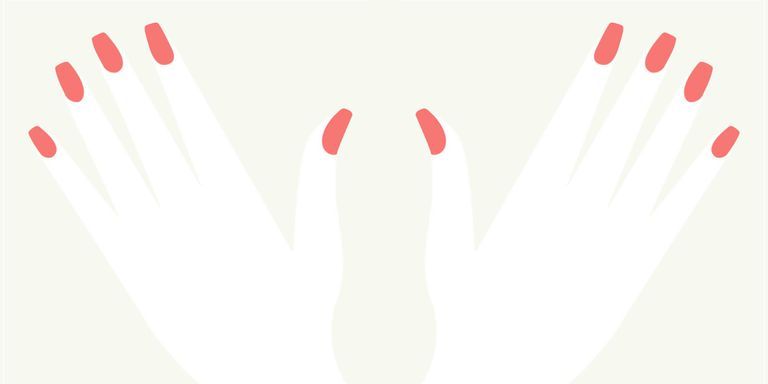 Coffin
A bit more on the dramatic side, this nail shape is suited to much longer nails, as the look can be hard to achieve otherwise. Kylie Jenner brought this shape to our attention, and people have been obsessed with it ever since. If it's good enough for Kylie Jenner, then it's good enough for us, right?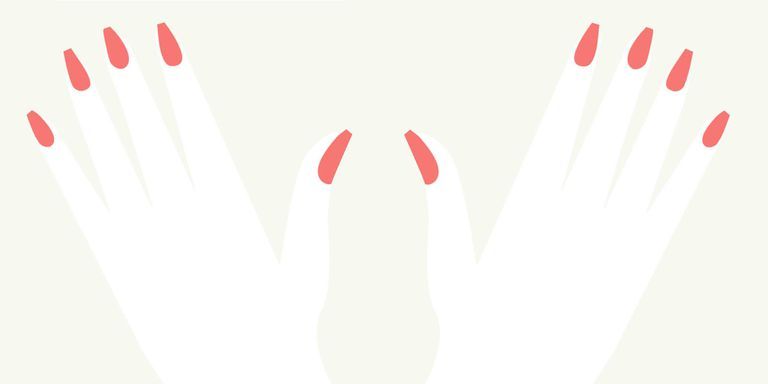 Almond
This nail shape is, you guessed it, shaped just like an almond, and people are going nutty for it! This nail shape is again best suited to long nails, therefore you might want to consider getting acrylics to pull off this one.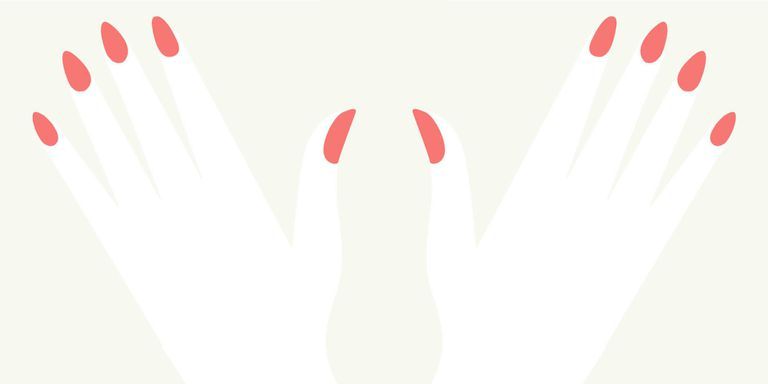 Stiletto
Stiletto heels not your thing? Why not go for stiletto shaped nails instead, they are a whole lot less painful, even Beyonce is a fan! These nails are great if you have shorter, slightly wider fingers, as they give the illusion of long, slender nails.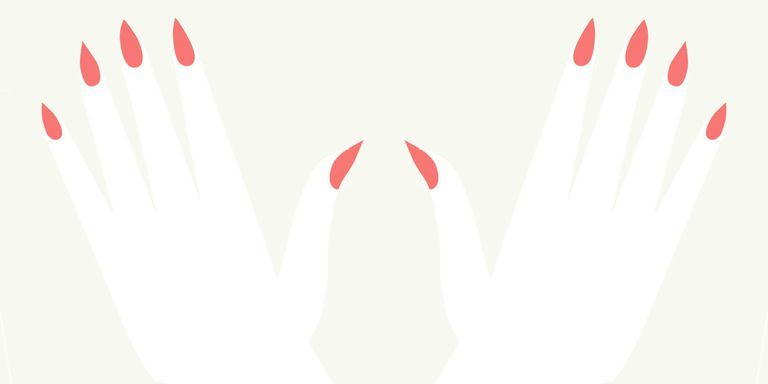 There you have it, the most popular nail shapes at the moment. If all this talk of nails has got you feeling like a manicure, then we have you covered! Book a manicure with us and we'll bring the salon to you, delivering professional beauty treatments to your door.
Read more about all things nails related over on our blog, we recently found out all about people's favourite nail shapes and nail colours, based on their London postcode, check it out!