London's Beauty Habits Revealed By Postcode
By Grace Lindsay, September 28 2018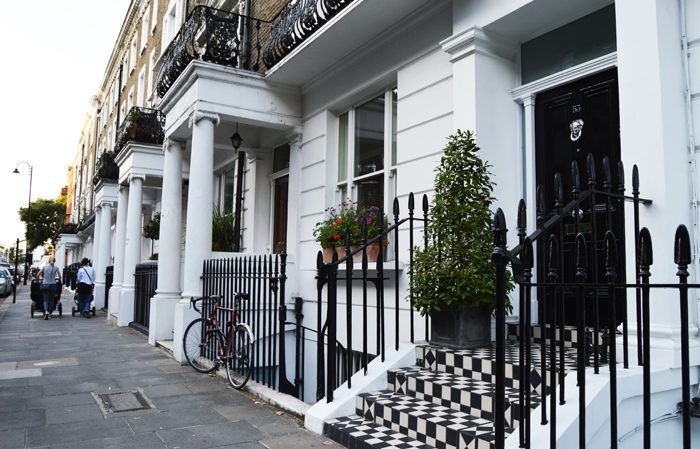 Here at LeSalon, it's safe to say that we are experts when it comes to the beauty industry. We deliver professional beauty treatments to your door, so there is no need for a trip to the salon. From waxing to gel manicures and eyelash extensions, we offer it all! Since we started, we have done over 7000 manicures around London, and throughout this time we have discovered a lot about the beauty routines of people in the city.
We decided to start collecting this information as we wanted to delve deeper into the minds of our fellow Londoners, one beauty treatment at a time. However, we knew our knowledge alone wouldn't be enough, therefore we surveyed over 6000 people on their beauty habits. Interested? We thought so. Here are our results, and it's fair to say that some of them are quite surprising.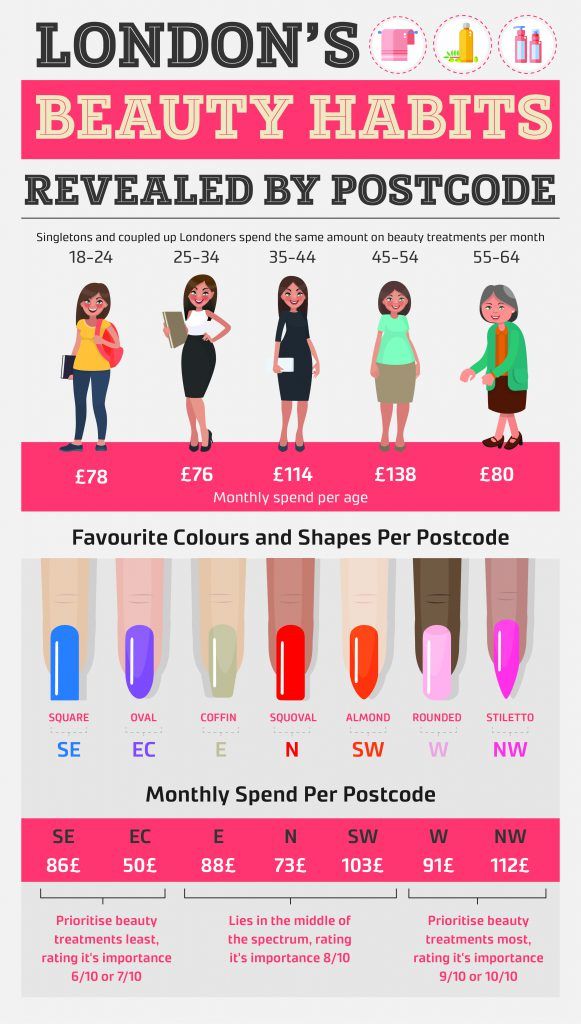 The Results
As you can see, we really did our homework. From the results, we can see that the age range spending the most amount each month on beauty treatments is 45-54, and unexpectedly, the age range spending the least is 25-34. We also found out that singletons and people in couples are spending the same amount on beauty treatments per month. So all you single ladies out there, don't fret, those loved up Londoners are working just as hard as you on their mani-pedis!
After looking at these statistics, we went even further, and researched what the most popular nail colours and shapes were for each London postcode. As you can see, it varies a lot, showing us that where you live can in fact have an impact on your manicure, who would have thought? The square shape seems to be most popular in the South, with people in East London favouring the coffin and oval shapes. If you live in East London you'll know that it's an unwritten rule that you have to be edgy, therefore the classic square shape for your nails just won't suffice. Oh, to be a hipster.
The monthly spend also differs, with people in the North West spending the most amount of money on beauty treatments each month. It's no surprise really, have you seen the rent for flats in that area? If they can spend that much on rent, there is no stopping how much they can spend on their nails. They also rated the importance of having beauty treatments the highest, at a 10/10, with the South East rating the importance the lowest, at a 6/10.
So there you have it, London's beauty habits as revealed by postcode. We hope that you enjoyed this as much as we did, and if you take anything from this information, it's that no matter what your age or where you live, you deserve to be pampered just as much as the next person. Book with us and let one of our beauty therapists make you feel like you've just walked out of a salon, without you having to leave your house!
Feel free to share this article to see what other people think about the beauty habits of Londoners, and read more about all things beauty over on our blog!