Introducing Ultra-Glossy Essie Nail Polish
By Brid McNulty, September 3 2020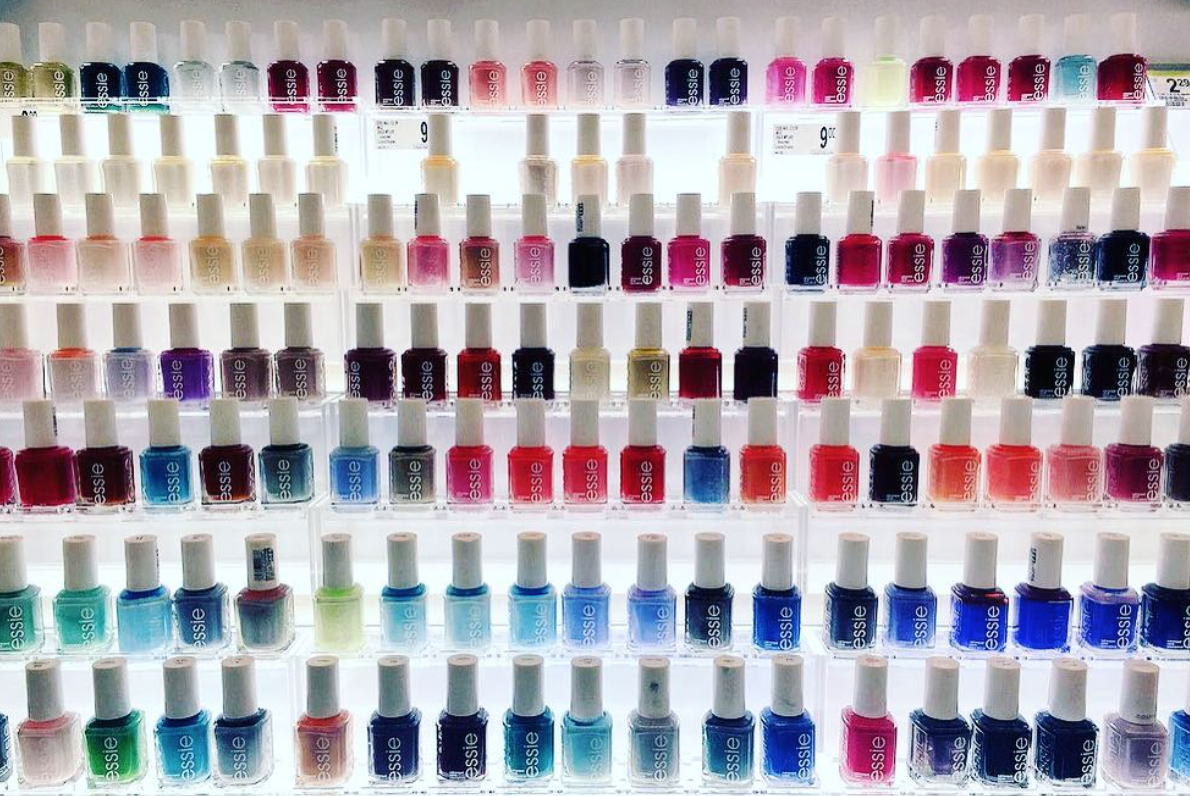 The nail polish market today is flooded with brands trying to make a name for themselves. Essie is undoubtedly one of the most recognisable names in the industry. Known for its pretty range of colours, fun polish names and high-quality formulation, Essie is one of our go-to brands at LeSalon. 
Being such huge fans, we wanted to share exactly what it is that makes Essie stand out amongst the rest. Plus, why we love using it for our express manicures.
The Early Beginnings
Essie was founded in 1982 by Essie Weingarten, a born and bred New Yorker working in the fashion industry. Coming from a family of entrepreneurs, she knew she wanted to build her own business. As a child, she enjoyed going for a weekly manicure with her mother, but always disliked the lack of nail colours. 
After noticing this gap in the market, Essie gathered her $10,000 of life-savings and began designing her range of 12 high fashion colours. Essie was born. Within a year, the company was stocked in 10,000 salons across the USA. 
What exactly was so great about Essie? It is still a market leader in the extremely competitive nail polish industry – they've obviously got the right formula!
Essie Makes Us Say 'Yessie!'
Let's jump right in. Essie nail varnish uses a high-quality formula that is 3-free. This means the toxic trio, dibutyl phthalate or DBP, toluene, and formaldehyde, are all excluded from their polishes. Which is definitely good news as DBP is used to make plastics malleable, basically what your shower curtain is made out of. 
It has also been linked to reproductive and developmental harm. In fact, the European Union has banned DBP from cosmetics and skincare. Toluene is found in gasoline and formaldehyde is a known carcinogen! Suffice to say, we're relieved to know Essie is 3-free. 
We are all about that clean-living life, which is why we also love Nailberry's 12-free range and cruelty-free range.
The importance of non-toxic nail polish
Polishes can do wonders on our natural nail health which is why it's important to look out for the non-toxic brands, such as Essie and Nailberry, to ensure that your nails are always in the best condition.  Polishes can stain your nails, and bad nail care can make them feel weak and brittle.  Of course, you can just apply some polish and forget about it, but there could be underlying issues. Your nail therapist will always do the best they can for your nails and will let you know if there's anything that you need to worry about.
While Essie polishes tend to be thinner than other brands and sometimes require more coats for desired opacity, they make up for this with their impeccably smooth application. This is partly thanks to the refined formulation and in part because of the well-designed brush. 
We also love their range of colours – from true classics like the blush pink Ballet Slippers and the girly pink Muchi Muchi, to fun blues like Bikini So Teeny and deep vampire-esque reds like Wicked, there's a colour for every personality. Over at LeSalon, we're big fans of Blanc, Lilacism, Russian Roulette, Jelly Apple and Cocktail Bling. Even the creative colour names get us smiling, we admit it.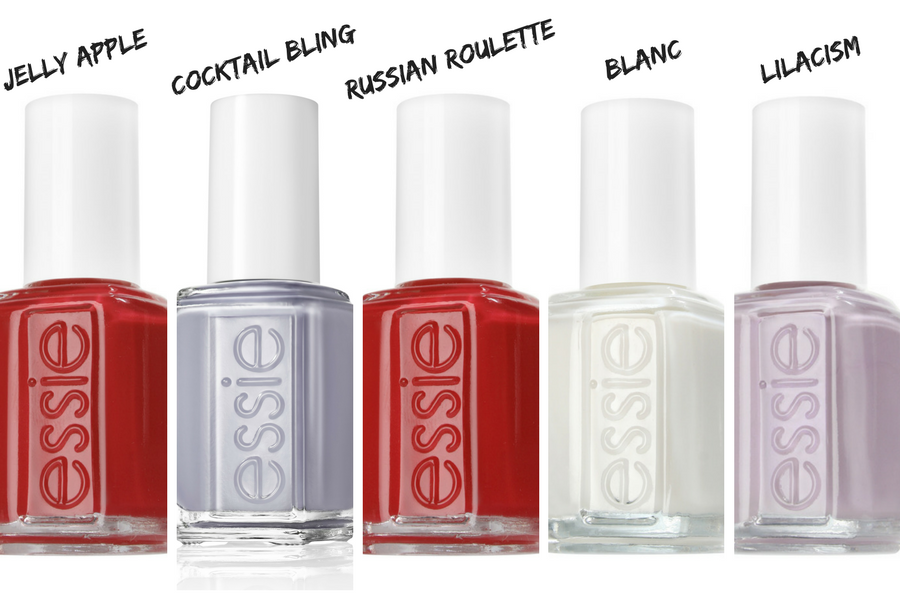 Of course, Essie delivers on what is expected of a professional brand – a long-lasting polish with a glossy and smooth sheen. That combined with their 250+ colour range and 3-free formulation is ultimately why we stay loyal to Essie. Because of Essie's quick-drying and true-to-colour polishes, we particularly like to use them in our Express manicures. 
For the busy working women or mother constantly on the move, our speedy manis are life-savers. And knowing you don't have to wait too long for the Essie to dry is perfect. Even better, knowing that the colour in the bottle will look the same on your nails is reassuring and means fewer "test' colours!
An Alternative To Gel Polish
Essie was innovative from day one, and that spirit still remains strong. Last year, they released a new Gel Couture line of 42 colours. Encased in their new twisty bottles, the polish isn't "Shellac' but is definitely an alternative. 
The formula doesn't require a base coat unless your nails are particularly prone to staining, just two colour coats and a top coat. The result is an ultra-glossy, high-quality finish that lasts up to 2 weeks. Even the patented, twisty brush is a masterpiece – it guides the paint down the brush for even distribution with no dripping. For those looking to save time, combining an Essie gel couture colour with one of our express manicures is the holy grail.
What do you think about Essie? If you feel that #EssieLove like we do, tag us on Twitter or Instagram wearing your favourite hue! And if you want more beauty talk from us, check out our blog. If you fancy trying Essie, you can book a manicure with us today!
P.S. Give @essiefan on Instagram some love! The banner photo on this page and the Instagram photo are all hers 😉