What Happens If You Use Nail Polish Over Gel Nails?
By Jennie Waeland, October 26 2020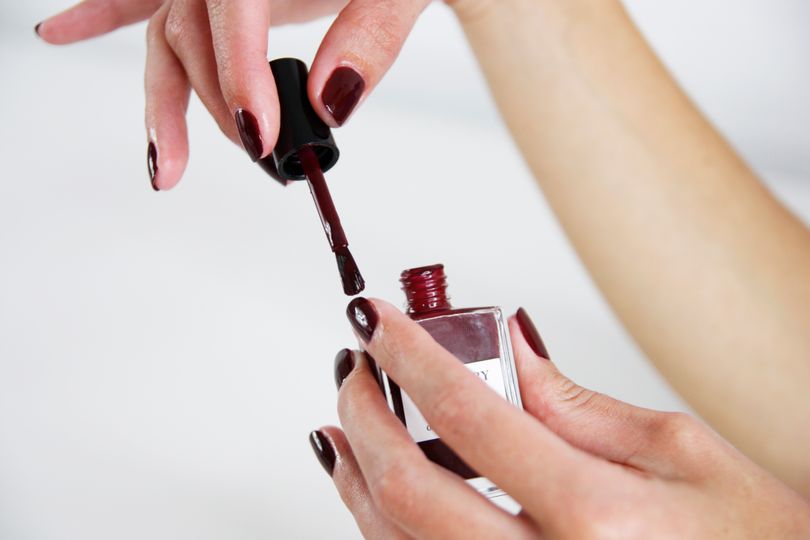 You know that feeling when you look in the mirror at your new haircut and smile through gritted teeth at your hairdresser, insisting you like it. You walk out of the salon and immediately scan your brain for a different hair salon to go to and fix it. Shudder-worthy. 
Unfortunately, these things happen and it can happen to more than just hair. We can just as easily walk out of the salon only to regret our choice of nail polish colour. 
Even if you love your new manicure, you may want to switch up the colour for an event or paint over existing gel polish with a new colour which matches your outfit perfectly. Either way, here's everything you should know about painting nail polish over gel nails. 
What is a gel manicure?
Gel polish is different to classic nail polish in many ways. Due to the liquid gel formula, it lasts way longer and is less pront to chipping. Amazing, right? 
The only downside is that it isn't as easy as classic nail polish to remove. So if you are in need of a quick colour change, painting over is this quickest option. 
You can read about the differences between gel, shellac and classic polish here. 
Can I use regular nail polish on top of my gel manicure?
Yes. Fortunately, there is no real downside to painting on top. The only thing to consider is how it may affect the aesthetics of your nails.
With the gel manicure already on the nails, you must be careful not to layer up on polish so much that you end up with really thick nails. It will look bulky and feel strange, so keep the layers light!
Also, you will need to paint directly over the existing polish. If you don't paint right to the edges, the colour underneath will show around the corners and look messy. Imagine red polish peeking out underneath black polish, it will look quite obvious. 
Can I remove it and keep the gel manicure underneath?
The most important part of this step is to make sure you're using an acetone-free nail polish remover. Acetone will break down the gel manicure so if you want to keep the original polish underneath, steer clear of acetone. 
If this is done well, it should look like there was no polish applied on top in the first place. 
A good acetone-free nail polish remover is OPI Acetone-Free Nail Polish Remover, which you can find on lookfantastic. 
Can I paint over it with another gel polish?
Yes, you can use a gel polish on top of another gel polish. A gel-ception. The same rules apply – you will need to make sure that you paint over the colour underneath to avoid it looking messy and unprofessional. 
If you are using gel polish, be sure to use a UV lamp to cure the polish and lock it in place. You will need a couple of coats but go easy when applying the polish, you will want each coat to be thin. 
Saying this, if you apply gel polish on top, there isn't much chance of salvaging the original polish underneath. You always need acetone to remove gel polish as it is very durable and not as easy as regular polish to remove. The removal process will affect both layers so make sure that you definitely want to paint over the original gel, as you won't be able to get it back. 
How do I remove gel polish at home?
The most efficient and easy way to get your gel manicure removed is professionally. However, if you are removing your gel manicure at home, here are the things you should know. 
Using an emery board, file off as much of the gel as possible, making sure not to get your actual nail. 
Then, tear a cotton pad in half, soaking it in acetone and wrapping each half around a different nail. Do this to every nail. 
Tear kitchen foil into square pieces and place around each nail, on top of the acetone soaked pad. You should wait for up to 15 minutes to allow the nails to soak. 
Keep checking on the nails. You should know when they are ready as the polish will start buckling up away from the natural nail. Once this happens, use a cotton ball or cuticle pusher to gently scrape the gel off your natural nail. 
Acetone can be extremely drying so add moisture back into your nails by applying one drop of cuticle oil to each nail and massage in. 
If you choose the wrong colour again next time, you know what to do.