Our Mobile Beauticians Tell Us Their Best At-Home Hair Care Tips
By Jennie Waeland, December 1 2020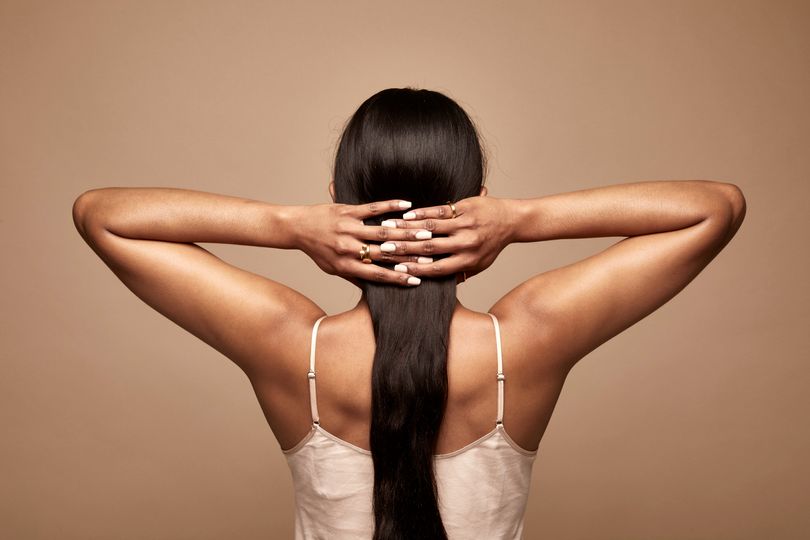 We may not be feeling our best selves during isolation, but that doesn't mean your hair care must be swept under the rug. During this time at home, even though we aren't going anywhere special, it's important to keep up with our routines. 
Mental health has been declining in many individuals during the pandemic, so it's important to do what you can to retain a sense of normalcy and to feel good about yourself. Although it's not deemed essential, looking after your appearance can massively affect your day to day life and inject some confidence into your day. 
So, let's see what hair care we can try out during isolation. 
How might you currently be damaging your hair?
You might not realise it, but our hair needs a lot of TLC to thrive and keep in a healthy condition. If you have loosened your routine during lockdown, your hair may be suffering without you even knowing. 
Here are some things that may contribute to a bad hair day…
Over-washing 

Heat styling 

Drying out due to central heating 

Skipping deep conditioning treatments

Neglecting brushing our hair 
Fear not, there's still time to fix this and get your hair glossy and healthy again. Just in time for the holiday season. 
Trade your regular hair tye for a scrunchie 
Don't leave your scrunchie in the 80's. Scrunchies have made a huge comeback in the past few years and for good reason too. 
We've all had those annoying moments when we've taken our hair down from a ponytail, only to find a huge kink in the middle of our hair. With a scrunchie, kinks are a thing of the past. 
Scrunchies are made of much softer fabric and aren't so tight on your hair. Using a scrunchie will prevent breakage whilst accessorising your look. 
Use a leave-in conditioner
For those of us who like a quick fix, a leave-in conditioner is the perfect solution. Even better, they now come as sprays. 
After you have shampooed and conditioned your hair, towel dry your towels. Once damp, give a couple of sprays of leave-in conditioner and then style to your own preference. 
Leave-in conditioner will help detangle, anti-frizz and retain moisture in your hair. They are perfect to use just before styling to keep your hair in its best condition. 
A firm favourite of ours is Kerastase Discipline Fluidissime Spray. 
Sleep on a silk pillow
As boujee as it may sound, a silk pillow can make all the difference. Not only does it have benefits for the face such as preventing wrinkles, it also does wonders for the hair. 
A night full of tossing and turning will leave you waking up looking like a bad 80s tribute band member. Bed head usually entails frizz and heavy knotting, as cotton pillow cases can cause friction. 
A silk pillowcase will help keep frizz at bay and keep your hair looking glossy and smooth. 
Refrain from heat styling 
In isolation, now is the perfect time to take a break from heat styling tools. Whilst staying at home, lock away your straighteners and curlers. Out of sight, out of mind. 
It can be easy to become reliant on heat styling, however it causes a lot of damage to your hair which can result in fried ends, breakage and frizz. 
So, whilst you are staying at home, try some no-heat hairstyles to give your hair a break. Let's come out of this pandemic with healthier hair. 
Brush your hair 
For many of us, we are using this pandemic as an excuse to roll out of bed 10 minutes before the work zoom call with a feeble attempt to scrape back our hair into a half-decent ponytail. However, brushing your hair doesn't just help with the appearance of hair but can also help with the condition. 
Brushing your hair can stimulate blood flow from the scalp, which therefore leads to increased hair growth. 
Try using a tangle teezer or wide-toothed comb with wet hair to avoid any breakage. 
Attempt an at-home trim 
It may seem daunting, but with hair salons currently shut, you may be due your next hair appointment at the responsibility of your own hands. 
Now, we're not saying you should perform an extensive cut, but just a trim to keep your split ends at bay. 
Going a while without a trim can result in split ends forming and making your hair feel dry and breakage more likely to happen. 
Leave longer gaps between washes
Washing your hair everyday can actually do more harm than good to your hair. Over-washing can lead to the stripping of your hair's natural oils. 
You should aim to wash your hair two or three times a week. Contrary to popular belief, oily hair can be good for you. It can keep your hair nourished and shiny. 
Let the great hair care commence. 
We are taking bookings again from the 2nd December, so head over to our website to book a long-awaited at-home blow dry.