Meet: Karen Cummings-Palmer, founder of 79 Lux
By Zoe Greenwood, August 20 2019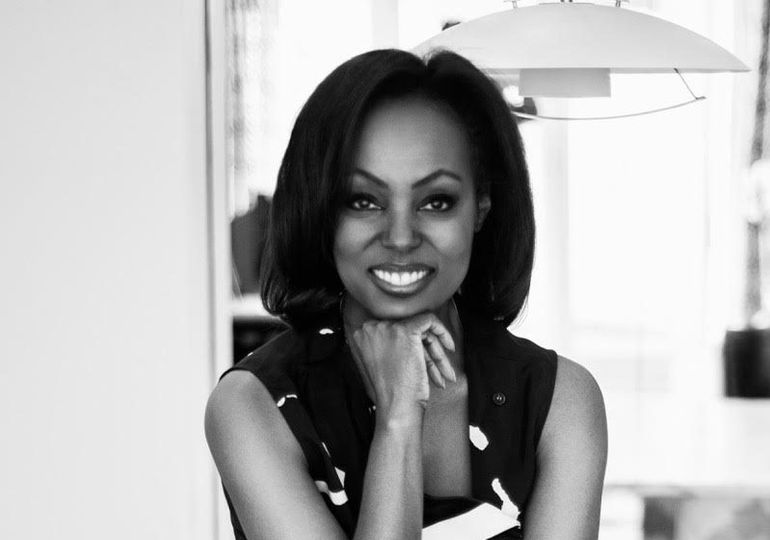 On a journey to find the best ingredients for her skin; health and wellness expert – Karen Cummings-Palmer – founded 79 Luxe: a sustainable skincare brand which nurtures and nourishes the skin. We were very excited to chat with her about all things health and how she built her business. 
At LeSalon we believe that beauty starts on the inside and it is all about understanding what makes you feel powerfully beautiful so we fully support your premise that ultimate wellness is the ultimate beauty. How do you support your clients to work out what is right for them?
I always work within the context of their lives, finding solutions that are both attainable and sustainable so that they are never set up for failure and so that they can develop rituals to help change the habits of a lifetime for a lifetime.
How long did it take for you to develop 79 Lux? 
With my childhood struggles with eczema and after experimenting and working with so many different products in many ways it has been years in the making but It was a year of very focused development. 
What is the most challenging aspect of creating a new product? 
Ticking all of my boxes – I wanted it to be first and foremost the best product that I have ever used but I also wanted it to be as natural, organic and environmentally conscious as possible in sustainable and stylish packaging, getting all of that right was really challenging and ultimately you have to accept that you can't please everyone all of the time.  I love the fact that the fragrance is subtle but some people love a really strong scent in a luxury product.
You travel long haul frequently – what wellness practices do you use to support with the jet lag?  
Supporting my immunity is my number one priority when flying, I always up my vitamin C, I take an additional wellness formula, stay well hydrated, and I never eat plane food!  I like to get closer to the destination time zone a couple of days before I fly so if I am heading to LA, I'll stay up late for example. On landing, I take some gentle exercise, have ginger shot to boost both my circulation and immunity and try and stay awake until at least after dinner!
Are there other products in development?  
Yes – watch this space!
What advice would you give to other women who intend to launch beauty or wellness products?
Create something that you need and love personally, you have to be able to speak authentically and passionately about your product – start with a small production run, yes larger numbers are more cost-effective but there is always something you'll want to tweak when it goes out beyond your testers to a wider audience.  Buckle up!
Most women have multiple obligations and commitments to juggle. How do you manage both your consultancy practice and the requirements for 79 Lux?
It is not easy but supporting the holistic health and wellness of my clients and beyond is at the core of what I do, from 79 Lux development to speaking at events – it's all one toolbox so it feels natural to go from one to another.   There is never enough time in the day but I have to practice what I preach and try and look after my health. 
What makes you feel powerfully beautiful? 
Dancing is such a joy, feeling both utterly free and yet completely captivated by a rhythm.  I also take great pleasure from being able to lift some decent weights. A glowing complexion – nourished from the inside out punctuated by a bold lip is always a winner!
You can find 79 Luxe on Cult Beauty.
Instagram: @karencummingspalmer.