Meet Anjhe Mules: Founder of Lucas Hugh
By Zoe Greenwood, September 2 2019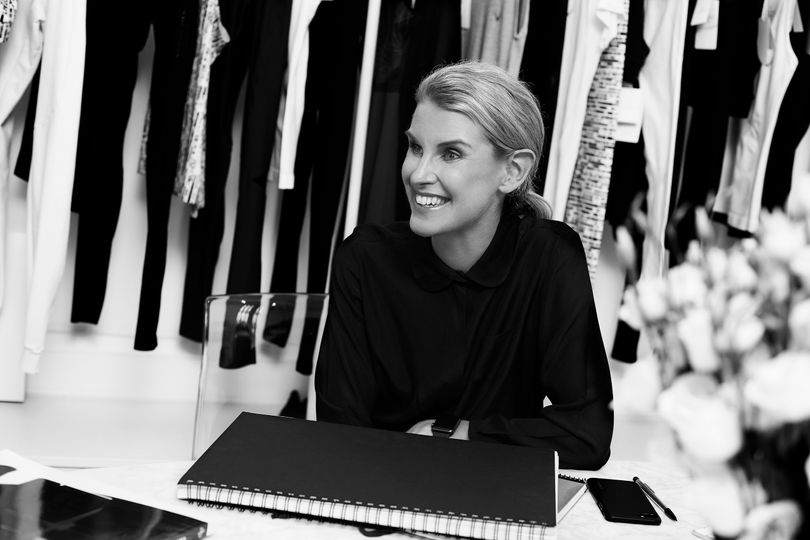 With a passion for activewear, Anjhe Mules founded the high-fashion sportswear brand, Lucas Hugh. Anjhe wanted activewear that can be worn for more than just exercise. Today, we spoke to her about the inspiration behind Lucas Hugh, her journey in the entrepreneurial world and her favourite gym classes!
What inspired you to launch Lucas Hugh?
I founded Lucas Hugh in 2007 when I was locked out of a hotel room in Moscow in my gym kit. I wondered why there was nothing technical enough to support a high-intensity workout but smart enough to wear anywhere.
I had been designing swimwear for 10 years prior, so it was a natural progression for me. I am deeply passionate about technical materials and finishes and love working out – so it was a perfect combo for me!
Where do you look for creative inspiration when you create new collections?
Futurism is a big source of inspiration for me and the team. We all look to technology, concept cars and artists when building mood boards. I love music and working out also generates a lot of creative thought for me.
Who do you envisage to be the Lucas Hugh client?
She works out to clear her head. It's part of her weekly routine. She is looking for high performing clothes that support a high-intensity workout and celebrates feeling good.
If you were going to start again is there anything you would do differently?
We have just moved direct-to-consumer as a business after wholesaling for 9 years. I would probably have done this a lot sooner if I did it again, having said that some of our amazing brand partners – Harrods, and Net-A-Porter have been so great for brand awareness.
What do you see as the most valuable skills for an entrepreneur?
Being resilient, not taking things personally.
Being nimble.
Staying open-minded.
Being brave and not afraid of failure.
Has it been challenging taking the brand into new territories and why?
Lucas Hugh has been a global brand since we launched in 2010, selling through international partners.
I think it's important to build up your local business before spreading to thin. New territories require local marketing initiatives to grow and thrive.
Which are your favourite places to take classes in London and why?
I have been a huge fan of Heartcore for 10 years – it's my go-to in Notting Hill.
I love the reformer classes and their new Ritual Class – which is a yoga/ cardio fusion. I also train with Dalton Wong, once a week – he is really holistic in his approach. White City house – I love the pool and boxing classes
What are the most useful tools in helping you manage/balance work and family life?
Meditation – I do this 2 times a day for 10-15 minutes
Who do you admire?
Jacinda Ardern ( NZ Prime Minister )– for not being afraid to break rules.
Roberta Benteler has great style and really balances masculine/ feminine spirit in the way she dresses.
Syd Mead – for being an original creative.
What is your favourite nail colour?
Classic dark red.
And lastly, what makes you feel powerfully beautiful?
For me feeling powerfully beautiful comes when I feel centered. I find the quickest way for me to feel centered is by taking time for myself and having a good working-out – then getting dressed to go out!
Instagram: https://www.instagram.com/lucashughlondon/
Website: https://www.lucashugh.com