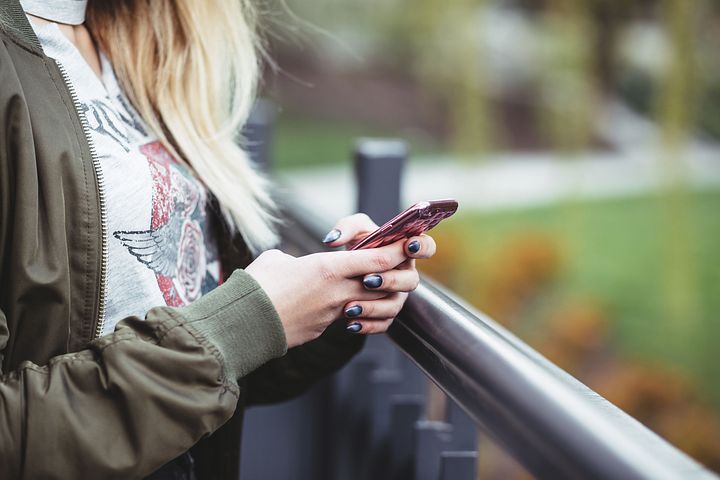 Let's face it, the novelty of trying out new nail polish colours and having a manicure will never get old. There's something therapeutic about the way that the brush strokes are so evenly painted by the technician. The endless possibilities there are when choosing what to do with your nails, be it the shape, colour or designs. There's a look for every situation- whether you're lazing about on the beach, or it's Halloween, or you're just at home kicking back at home and feel to look pretty. A new idea to accessorise is nail and phone case combos. An accessory that is always within reach from us is undoubtedly our mobile phone: our hands and phones spend a lot of time together. We've selected a few looks for you to marvel at.
Pretty pastels with flecks of gold.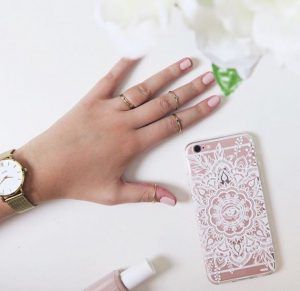 Not only does this combo look beautiful, but it also gives ideas for accessorising with the gold nails and pretty watch- @elisabetta_pistoni @milkywaycases
Blue 'n' white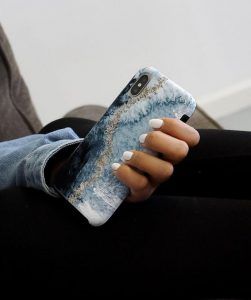 Surfing the waves on a magical, sparkly trip with this enchanting combination of white and sea vibes. @milkyway
The Foodie Case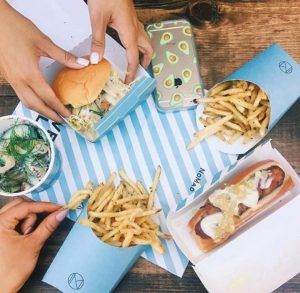 Are these tasty treats not enough? At least you avocado. Embrace your vegan side with this cute nail and phone case combo, a baby pink manicure so that all of the colours sing together- @milkywaycases
Monochrome meets peachy pink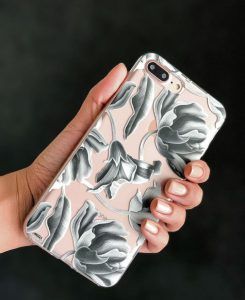 This case and mani combo is perfect for classy nights, seeing friends, having an important business talk over drinks, a quiet one at home with the best friend- @milkywaycases
Reaching for the stars and beyond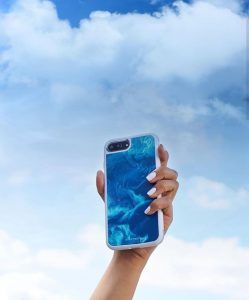 The crisp white of the nails offset the hints of marble on this stunning case. You can also reminisce about your recent beach holiday with the gorgeous turquoise detailing making the case come to life- @milkywaycases
French connection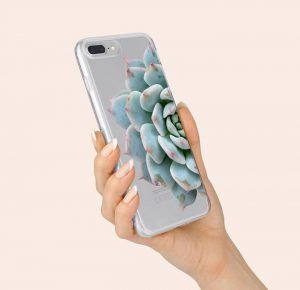 We absolutely love this French tip wonder paired with this simplistic yet eye-catching case. The natural element of the flower and of the French tip harmonise perfectly-  @milkywaycases
5 a day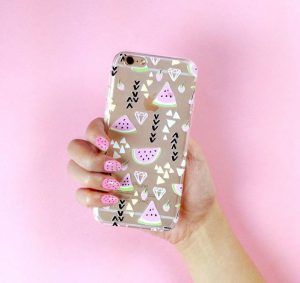 Feeling watermelonder the weather? This nail and phone case combo is bound to lift your spirits. If this look appeals to you, why not try out nail art in your next LeSalon manicure?- @milkywaycases
Space Babe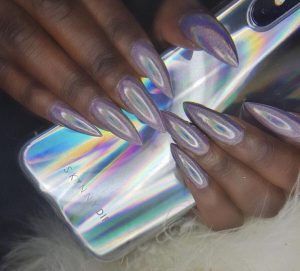 How cool is this intergalactic nail look with these metallic kitty claws? They're almost hypnotising, and very modern and different. These are worth sporting with an all-black outfit to really make an impact- @_thisisamina @_nais_nails
Tropics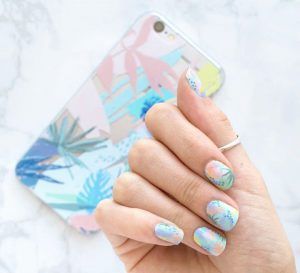 A tropical breeze at the tip of your fingers. This mobile case and nails combo is bound to turn heads when flip-flopping down the beach- @tinybrushes @milkywaycases
Picture this: you're showing off your new nails and case combo on a night out, it's raining and the club is packed. You're just about to buy your entry ticket when *smash* your phone falls face first. Your pride and joy is laying on the ground in pieces, and suddenly the world around you is put on pause. Damn it! What do you do now? No but seriously, what do you do? Your safest bet at the moment is to perhaps wait until the next day until a phone shop is open, wait an entire day for it to get fixed and pay a bomb for service that you may not even be happy with. It's estimated that 32000 phone screens are broken every day in the UK. So that's 32,000 shocked faces at different points in time, painting a colourful vocabulary when the phone makes contact with the floor.
It's inconvenient to have to wait for what seems like an eternity to get the love of your life repaired. Well, we may just have the answer for you. You know how crazy we are about portable services, and there's one definitely worth looking into, especially for situations such as the latter. Repairly is a mobile phone company that's, well, mobile. Simply just type in the desired postcode and convenient time and place for your mobile to be collected. Your repaired phone will then be delivered back to you in a few hours. Moreover, the team at Repairly travel via yellow mini scooters; how cool is that? Once your phone has been repaired, why not give nail and phone case colour coordination a go? Sooner or later, you will have a case to match your entire nail polish collection fit for every occasion.