Lippylicious: How to get the hottest, plumpest summer lips
By ilja, January 28 2021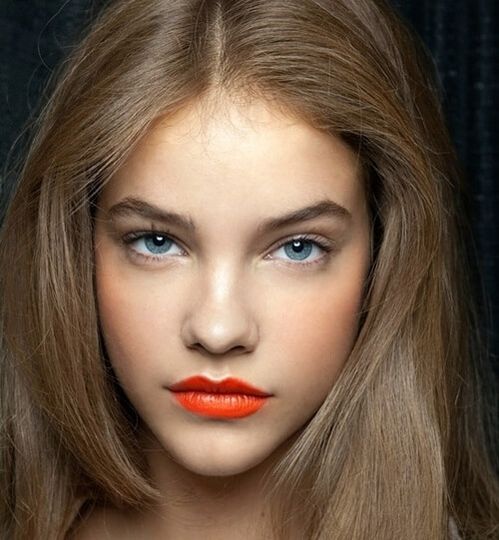 Summer is the season at which you don't want to overcharge your skin with makeup but still want to look fab. What better way to reach that sunny natural look than by complementing your tan with a radiant shiny smile?
LeSalon offers you an ultra-efficient tutorial in 7 simple steps:
1. Scrub: beautiful lips always start with soft flawless skin. LeSalon recommends you to simply use a moist toothbrush and mildly rub it on your lips to get rid of dead cells. Give it a try and touch your lips – feel that softness?
2. Smooth: After a good scrub, always moisturize to avoid dry-outs. A rich and fatty care such as Vaseline will do the job perfectly. Apply generously and let your skin absorb it.
3. Plump up: Think your lips are too thin? Forget about botox, you don't want to look like another injection-gone-bad celebrity. LeSalon knows how to plump your lips naturally and without slip-ups. And the secret ingredient is… cinnamon. Moist a stick of cinnamon and rub it on your lips for 1 minute: cinnamon gently irritates your skin and makes it swell. Magic? Science, Lady.
4. Fix: LeSalon's trick is to powder your lips with some powder foundation. This will absorb the excess lipstick that you will put on and act like a fixing agent.
5. Draw: Feel like your lips need some extra millimetres of width? Use a lip pencil to define the contour you want. However, LeSalon recommends you not to go too far from your natural lip shape because it will show, especially when smiling.
6. Choose the right colour: It's one thing to get the trendiest shade straight from the runway, but it's another to find the right one. LeSalon has selected the top Spring-Summer 2014 lip trends for you to choose the one that suits you best.
7. Make it shine: Summer is the perfect moment to get a watery lip glow. You can either apply some transparent gloss from the tip of your fingers or go directly for a nicely moist lip lacquer that offers you both intense colour and extra shine all in one.
And you are done! Forget about editing your Tinder pics, your delicious natural lips will get you all the masculine attention you need – for real.
Side note: If you're liking the natural look without having to apply lots of makeup, then why not book at-home eyelash extensions. You can opt for a half set or a full set, but both give off a natural look so you can wake up feeling fresh.