Legology founder Kate Shapland on taking the leap from beauty editor to business owner
By Brid McNulty, January 7 2019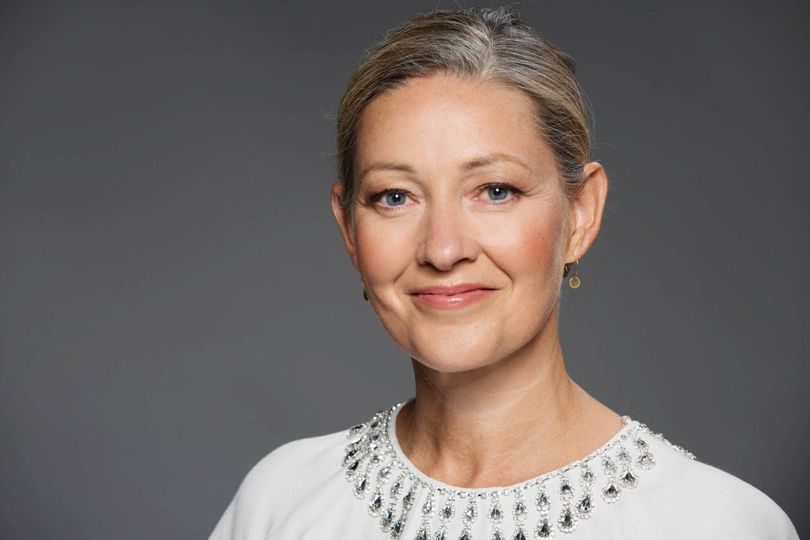 "A product waiting to be created"
The beauty market is flooded with anti-wrinkle face creams, lash-thickening mascaras and lip-plumping glosses. But Kate Shapland, former beauty editor at Harper's Bazaar, had always noticed a glaring gap in the market – leg products. Particularly, those that effectively treat for cellulite and fluid retention. With a mission to create a real solution to these problems and a head-fast mindset, Kate founded Legology. And it's not just another cellulite cream, it is so much more! Read all about it here as we chat with Kate:
1. How did the idea of 

Legology

 come about? As a previous beauty editor, why do you think there is such a gap in the beauty market when it comes to legs?
I've always had a passion for legs – shape, health, everything. It was fuelled in my beauty writing years because I had a bird's eye view of the market and innovation.  I tried everything – products, treatments, soft surgery, diets – and I never found anything that impacted on the real issues: fluid retention and cellulite, which are inextricably linked.  So many women have these concerns, but the solutions were either too perfunctory or too cosmetic – little in between.  I wanted to develop formulas that had real impact, but which also felt wonderful to use and wear, and had a certain charm that made them so irresistible they became a healthy daily habit because frequency in beauty generally brings results.
2. What made you take the leap from working for someone to being self-employed? Retrospectively, would you have done it earlier?
Early on in my career, I realised that if I wanted to continue working in beauty media I ought to be able to depend on myself because media is an unpredictable business.  I went freelance after my first job in publishing – it couldn't really have been much earlier(!), at Harpers Bazaar (then Harpers & Queen) and I took every freelance opportunity that came along, from writing commissions to TV and radio contributions.  I turned nothing down because I needed to pay a mortgage – that's very focusing when you're self-employed. Quite recently, I arrived at a point where I realised my valuable expertise could be channelled in a way that would benefit me more than it had been, that was another reason I decided to focus on Legology.
3. What has been the biggest difference between working as a journalist and starting 

Legology

? What skills of yours have transferred usefully over?
One of the greatest differences, and perhaps the greatest challenge, has been a lack of knowledge in a new area of business.  There are times when I despair because I genuinely do not know what the solution to a problem is.  On the other hand, many experiences from my previous working life have helped, notably an ability to adapt quickly and motivate myself, a keen eye for detail and appreciation of aesthetic, an understanding of aspiration and what triggers consumer interest.  Of course, contacts I've made over the years have helped greatly too – I've been very fortunate in the support I've had from my beauty writing peers and acquaintances in design and branding.

4. How did you approach the product development phase? What advice would you give?
In the only way I knew how – to research it.  I spent years looking at packaging solutions, going to see manufacturers, talking to chemists, without really knowing what I was doing.  Then things started to fall into place when I found an independent chemist who understood exactly what I wanted to achieve and I went from there.  There were, and still are, real challenges around minimum orders – manufacturing is simply not set up to service small orders despite what suppliers say, and stock options are very limiting, so I've sought out artisanal suppliers who can service smaller minimums, but even that comes with its problems.
I naively assumed that the more the company grew the less of a problem these issues would be, but that's not necessarily the case, especially when you are a complete perfectionist and want your offering to be both innovative and of a particular standard.  I think my advice to others who are developing a product is to keep pushing until you get exactly the result you want because it's too hard to get behind something with heart and soul if you don't believe in it – either in its formula or the way it looks.  And don't be rushed – the product is ready when it's ready.
5. Hiring your own team must be a new experience for you – how has the hiring experience been? What about learning to let go of control and delegate?
This makes me chuckle a bit because the internal "team' is me and my husband – that's it!  We are, however, supported by a network of incredibly talented people who consult to us on digital, social media outreach, PR, marketing, design and content for the site blog Lift Off.  It's important to surround yourself with people who understand the brand and want to be part of your journey, then it's not difficult to delegate.  Having said that I can't ever imagine delegating on new product development – formula and packaging design is my role, as are our retail relationships.  Increasingly there's a need for a catalyst in the office who can manage the day to day business, but it's my hope that we will always work with consultants on a flexible basis because from my experience that brings the best, most rounded input.
6. You must have had a pre-existing strong network in the beauty industry, has that paid off?
One of the best things about embarking on this new chapter has been working with my network in a different way.  It's unusual to be talking to my beauty writing colleagues from this side of the business. But I consider myself very fortunate to have access to so many influential people – not just in media but beauty therapy, retail and manufacturing.  Many of my network are at the top of their game – they influence the influencers. They've been supportive in so many invaluable ways, from feedback on formula to design, advice on marketing and of course editorial support.
7. Has 

Legology

 experienced any major setbacks? What have you learnt from the mistakes going forward?
One of the main lessons I've learned is the same as the one I learned when I first went freelance – to rely on myself.  For years I thought the only way forward was to partner with someone else on this project because I didn't have the confidence to go it alone.  After one rather expensive false start in a partnership, where I ended up paying for the fallout, I got the message.  I've made lots of mistakes as I've learned how the business works, but I try not to think about them and remember the lucky breaks that have pushed Legology forward.

8. In the competitive market that is women's beauty, how does 

Legology

 differentiate itself and stand out?
Apart from the formulas, which are entirely unique and pioneering, and the packaging – which I hope projects a newness and charm – I think one of the main differences is the brand's big personality.  I didn't necessarily set out to give it such a strong lifestyle story. Although I'm very inspired by the glamour and charm of previous decades generally and that has come through in the way the brand is perceived.  It turns out that our demographic is a more mature customer too and I think the brand's joyful and warm personality has resonance with her.  I hope that Legology generates a positive, inclusive energy too that makes it stand out.
9. How has owning your own business changed your life, for better and worse?
100% for the better, and in many ways I had not expected.  For a start, I don't see what I do as owning/running a business in the conventional sense. It's a passion that has turned into an occupation, and that has brought with it a real contentment, sense of fulfilment and achievement.  Obviously, there are stressful days when I wish I was doing something entirely different for a living. But on the whole, I feel blessed.
10. To finish off on a lighter note, what is your favourite nail polish colour?
Depends whether it's fingers or toes!  My all time favourite fingernail polish is Mavala Marron Glace.  I like a bright colour on my toes.
Thank you so much to Kate Shapland for taking the time to discuss her business Legology with us. Learn more about her wonderful line here:
For more on female entrepreneurs in London, follow our Ladies Who Launch segment of our blog! And, hey, why not check out our services here at LeSalon? We've got it all!