Nailberry CEO Sonia Hully on her cruelty-free polish line
By Hannah Lloyd-Thomas, August 12 2020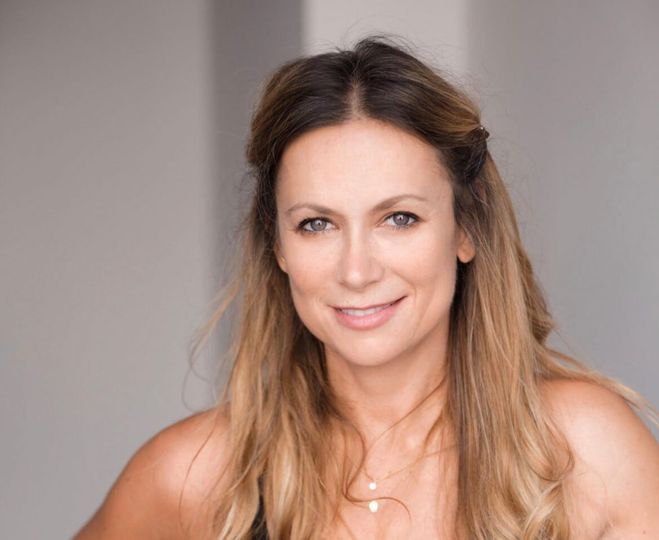 There's a new nail brand on the market which promises healthier and cruelty-free beauty. We interview female founder Sonia Hully.
1) You've had an amazing and varied career with a huge span of diversity. What influenced you to start up this beauty venture? 
I started 4 years ago with a nail salon as I could see there was a gap for good quality, hygienic affordable nail salons. At the beginning of 2012, I opened Nailberry salon in South Kensington and it was an instant success. My first thought was to open a few more but then I realised the nail industry was missing out on a good salon-grade healthy nail polish and decided to concentrate on the development of my own line instead. With the rise of the semi-permanent nail polish more and more of our clients were getting weaker and dry nails. This was something that I wanted to change and saw a real gap in the market for.
After a year of research, I came out with my first 4-free collection. However, I wanted to develop a formula which would not damage the nails at all. So with our laboratory in France, we found the best solution to keep your nails healthy whilst wearing polish was to come out with a breathable formula which wouldn't dry out your nails. Our oxygen technology lets the air and moisture through the nail polish which is far better for your nails. We launched this '5-free' polish at the end of January 2015 and haven't looked back since.
2) All Nailberry polishes are '5-free'. What does that mean & why have you decided to leave certain ingredients out of your polishes?
Being 5-free means the formula doesn't contain any carcinogenic chemicals such as formaldehyde, toluene, DPB, formaldehyde resin or synthetic camphor. We are also ethanol free. You can make a very good nail polish without the use of these toxic chemicals which is much healthier for you and your nails. They can also be vegan and cruelty-free. In my opinion, you should always strive to make the kindest and healthiest beauty products possible, if you care about what you eat you should also care about what put on your skin and nails as it is absorbed in your body.
3) Who is your biggest inspiration? 
It would be Coco Chanel, Jo Malone and Stella McCartney, great women entrepreneurs. The latter for the ethics which she stands for and maintains in the fashion industry which is very hard to do. I have a huge amount of respect for her.
4) What are some of the biggest fashion & beauty influences behind Nailberry? Is there one icon, in particular, you feel really represents the brand? 
My icon has to be Audrey Hepburn. To me, she resonates pure femininity. If I wanted someone to be the face of Nailberry today I would love it to be Gwyneth Paltrow or Jessica Alba. They are not only beautiful women with a great sense of style but also believe in healthy beauty, from the inside out.
5) You are French, but have lived in London- which country do you find influences your style more? and has that impacted on Nailberry and its development? 
Interesting question… I would say being a French expat in London for so long makes my style very eclectic with a French influence. The healthy way of life I aspire to comes from my trips to Los Angeles, a city I also love to spend time in and draw a lot of inspiration from.
6) Nailberry is growing at an enormous rate, what does it take to create a successful company?  
A lot of sweat and hard work. Estee Lauder said rightly "I never dreamed about success. I worked for it" and right now that's what I'm doing.
7) What can we expect to see from Nailberry in the future? 
Exciting new colours and a new range of nail care.
8) What are your top 3 beauty tips?
Sleep, eat well and exercise. Beauty is only there to enhance your natural beauty.  Nail polish is the best accessory of all.
9) Finally- what item of makeup would you take if you were marooned on a desert island? 
Water 🙂
LeSalon exclusively partners with Nailberry and collaborated with them at the Erdem fashion show. Learn more about what 5-free polish is here. 
You can even book a manicure with us via LeSalon and use one of Nailberry's fantastic polishes!