What Are The Benefits of Having A Hand Massage?
By Cassidy Brown, December 8 2020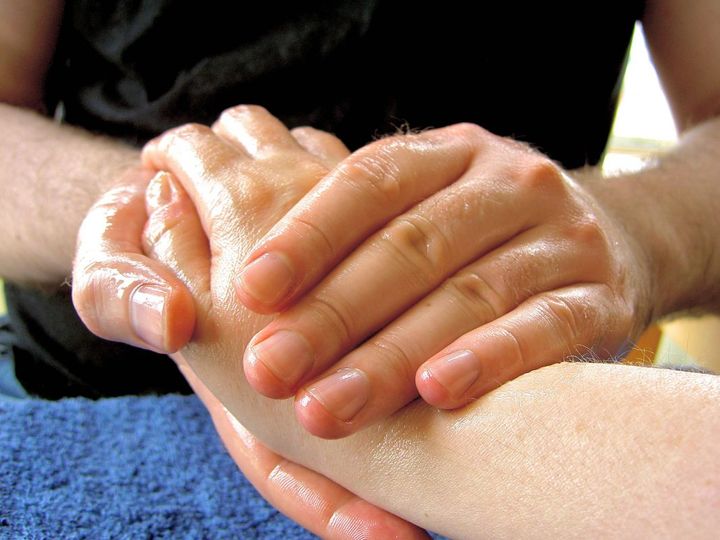 If you've booked in for a classic or gel treatment, we ensure that every client receives a hand or foot massage. You may be wondering why our mobile beauty therapists do this, does it really make a difference? Here, we hope to show you the value in this simple but effective practice. It not only benefits your finished result but your health as a whole.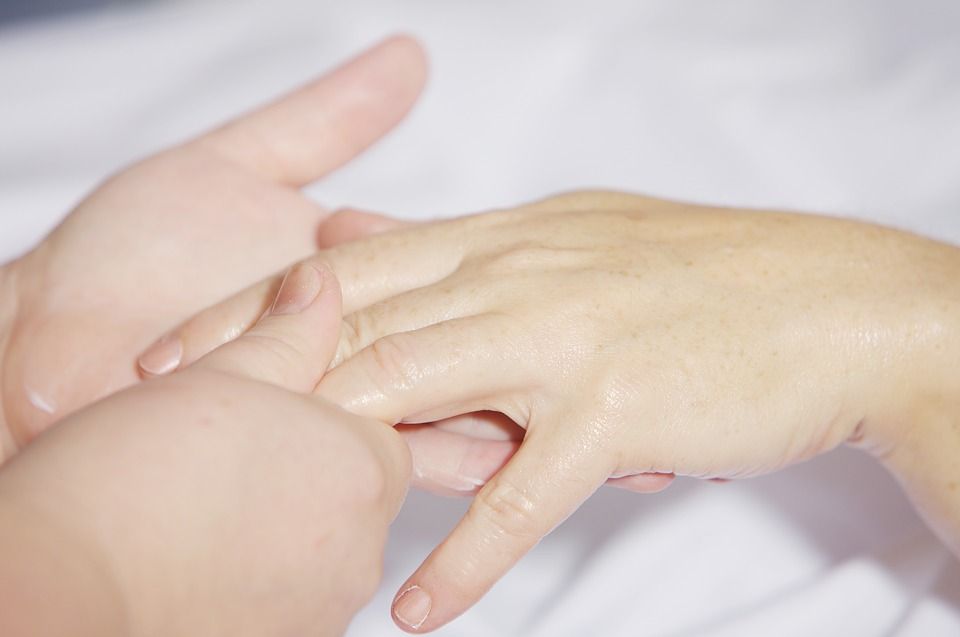 Why do we practice massage?
After cleaning up the cuticles and nails, this is the next spa treatment that you will receive. You will be treated to a choice of softening hand creams, which will be used to massage into your hands. Using classic reflexology techniques your technician will work the cream into the skin, softening and relaxing the muscles. 
From here they will be able to judge if there are any particular areas which might need more attention, such as dry skin or tough cuticles. The end result should leave your hands and/or feet feeling soft, supple, and revitalised. This is the perfect canvas for a manicure or pedicure to take place. But aside from the immediate effects, receiving regular massage also has other benefits for your body and your mind.
Blood Flow
Perhaps you often feel tingling in your hands or feet? This may be due to poor circulation. Thankfully, it's well known that massages help with healthy circulation around your body. By massaging the hand's, blood is encouraged to flow into those areas, helping oxygen to circulate throughout your bloodstream and prevent those dreaded pins and needles.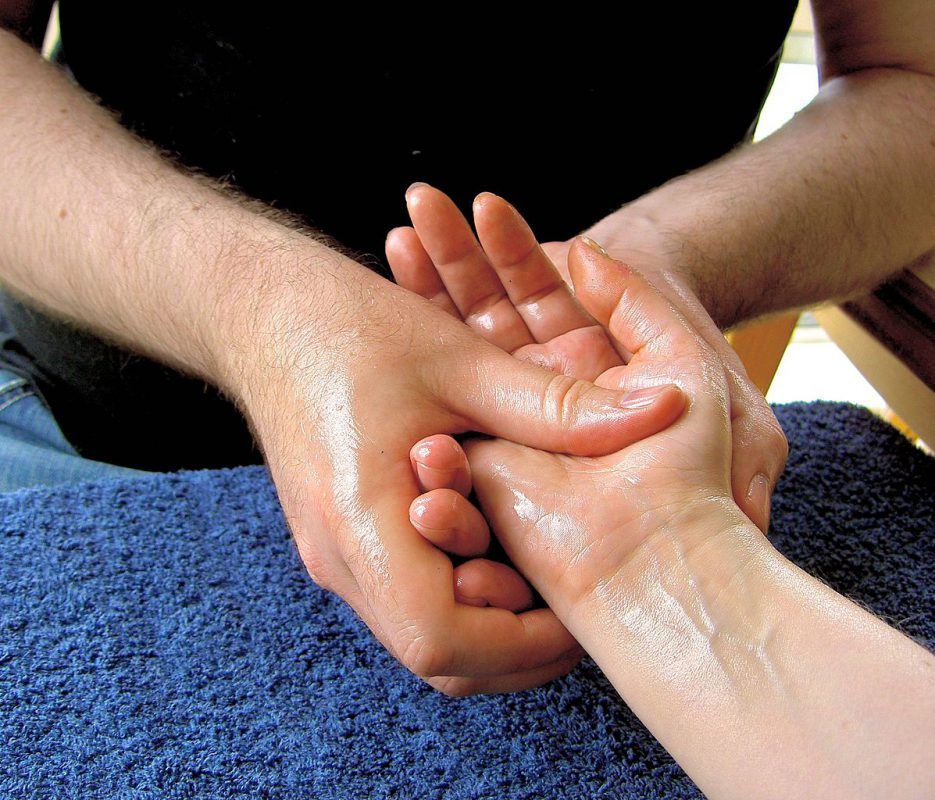 Sitting at a desk all day?
For those of us who have a sedentary job, typing on a computer all day or on the phone, massages can have fantastic benefits. Spending days on end in the same position can lead to the development of carpal tunnel syndrome or arthritis in your wrists and hands. To help combat this, we seek to give hand and feet massages which ease muscle tension caused by sitting at a desk all day and reduce feelings of stiffness.  
Well rested
It's well known that receiving massages can also help you relax too. Our hand and feet massages will give you a few moments of bliss, away from your busy day. 
What's more, the benefits could even last until your final moments of your day. As well as reducing pain, it helps to prepare the body for a restful night's sleep. A hand or foot massage is a great start to a peaceful slumber.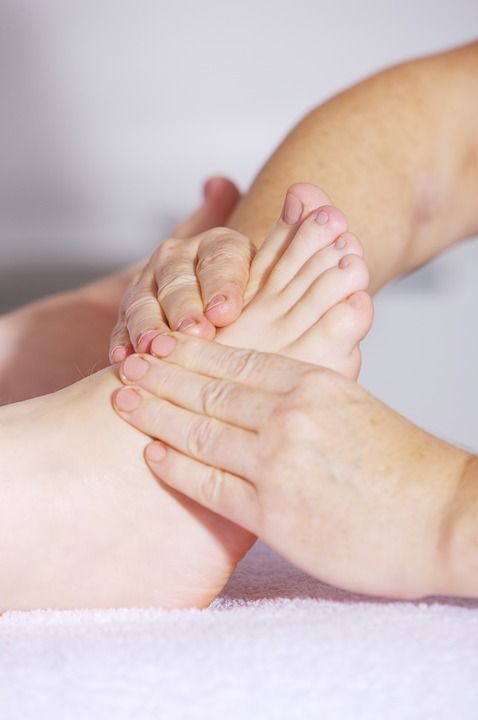 Range of motion
Receiving massages also helps to increase your joint's range of motion. It will allow you to move freely throughout your day without any aches or pains. Usually, during a hand or foot massage, your mobile beauty therapist will gently rotate your wrists and ankles. They do this in clockwise and counterclockwise motions. 
This gently unlocks the joint from its static position, allowing it to explore new movement and increase its range of motion. This is essential to keeping your joints strong and working well.
Massages provide a range of benefits – not only for your hands and feet. At LeSalon, we offer a variety of therapeutic massages to cater for you every need from Swedish to Deep Tissue. It's easy to put yourself last, but it should be your top priority. 
We all run busy lives, and will eventually start to feel restless and burnt-out; a professional massage is a great way of taking time for yourself and revitalising. Better yet, you can do this from the comfort of your own home. 
The different types of LeSalon massages: 
Swedish Massage
The Swedish Massage is a classic. If you're looking to relax and wind down, this is the massage for you. Your mobile beauty therapist will use a mixture of light pressure to deep pressure (depending on your preferences) to target key tensions. They'll use circular motions, kneading, and rubbing techniques to help relieve any muscle pain and improve circulation. 
Deep Tissue
A Deep Tissue massage is usually recommended to those who have ongoing or specific muscle pain. It's less relaxing, and more used to fix a problem. Your therapist will use similar techniques as in a swedish massage, but go in deeper into the layers of your muscle and connective tissue. 
Before booking a massage, we recommend doing a bit of research about the different types (trust us, there's loads pregnancy, sports, even thai). As expected, each one has different benefits, but if you're unsure, you can't go wrong with a classic swedish massage. 
Here's how it works: 
Sign up to LeSalon via our website or by downloading our app. 

Select which at-home treatment (or treatments) you want and choose the date & time that suits you the best. You can even add extra times if you're super flexible! We offer massages, nails, lashes, waxing, spray tan and hair services all in the comfort of your own home. 

If you want to know more about the treatments, you can have a look at our expert

Treatment Guides

. These explain everything you need to know about the service; what to expect and how it works. 

Once that's done, you can leave the rest to us. We'll match you with our best available Salonette and let you know when your booking is confirmed. Or if you prefer, you can choose your own therapist – they all have various years of experience which you can find on their profile! 

If you have any questions, or need help with the booking, you can contact our customer service team via live chat and they'll be happy to help you with anything. 
On the day of your appointment: 
You should be able to recognise your Salonette as they will be sporting the LeSalon logo and wearing all black. Once they've arrived, let them in and let them know where's best to set up. 

If you're getting a massage, your therapist will bring their own bed with them, so make sure you have enough room. They'll also bring essential oils with them for you to choose from. There are different benefits with different types of massages oils, you can read about them here. 

Once your therapist is all set up, they'll go through the treatment with you and consult with you on how you'd like your massage. This is the time to let them know of any tensions or muscle pains so that they can apply pressure and more focus on those areas. 

All you need to do now is relax, and we hope you enjoy your massage! 
If you're keen to experience our expert massaging services for yourself, book online today or call (0)2080501354 to book an appointment with one of our mobile beauty therapists.