Get Luscious Lashes With 6 of London's Fabulous Boutiques
By Zoe Greenwood, November 16 2020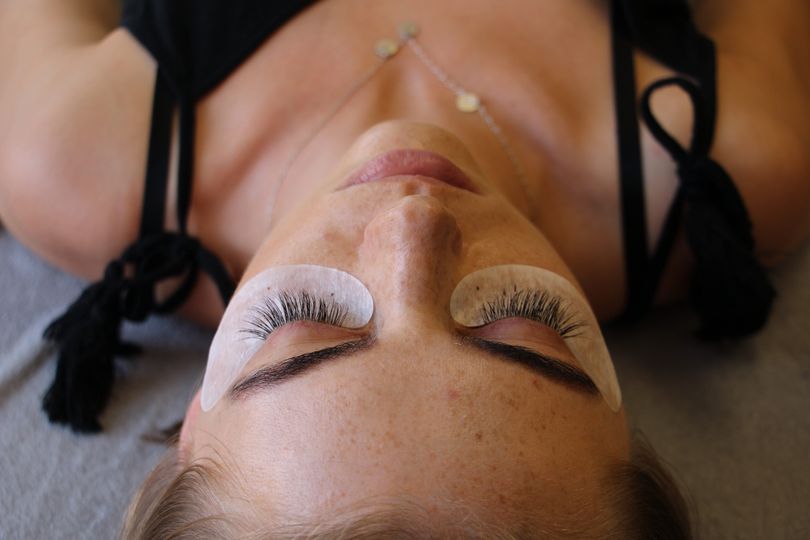 Who really has the time to apply fake lashes every day? Not us. So instead, why not go ahead of get eyelash extensions. Not only does it mean you don't have to wait for the glue to dry before applying them every day, but you can also skip out on mascara. A win-win situation if we're being honest.
In London, there are hundreds of beauty salons, but how can you tell which ones are worth spending your money at? Lucky for you, we've got you covered for when you are simply in need of a major pamper session.
Not only can getting eyelash extensions be scary if you are going to a new salon, but if you've never had them done before, it can be even worse. Putting that much trust into someone can nerve-wracking so, to help you feel more confident, we've listed the top places to go in London to get luscious lashes!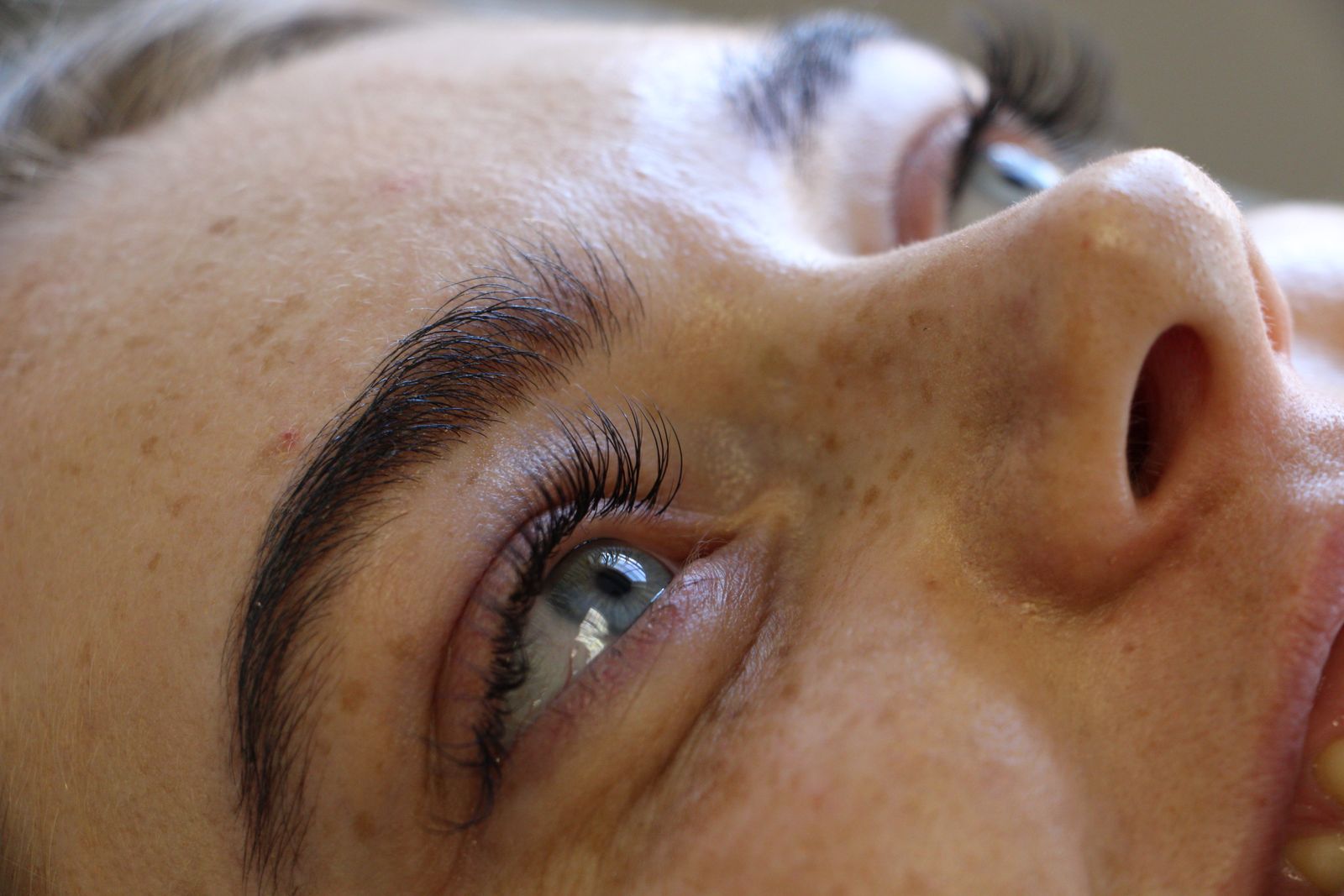 Why go explore for the perfect beauty salon when you can get an exceptionally qualified beauty therapist to come to you with LeSalon. With professional and long-lasting treatments, LeSalon will provide you with gorgeous and full lashes and all in the privacy of your own home – what more could you ask for? Book a set of eyelash extensions today!
Where: Wherever you want within London zone 1 – 5.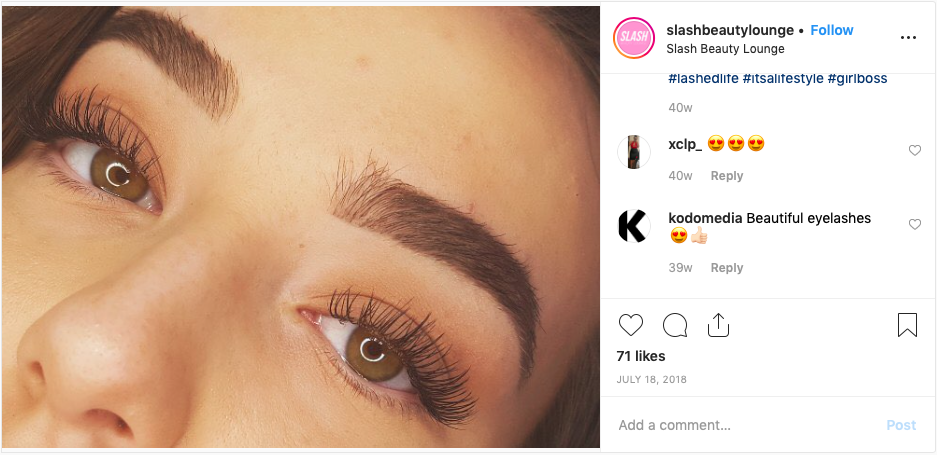 Giving you high-end lashes whenever you need! Evident from their Instagram page, Luxe Lashes are here to give us the lashes that our fave Instagrammers have. Not everyone is born with long eyelashes and The Lash Lounge will provide you with thicker and fuller lashes to give you big, beautiful eyes. With reasonable prices and exceptional services, you'll be leaving with high-quality lashes making your friends turn green with envy.
Where: 22 Church Rd, London, SE19 2ET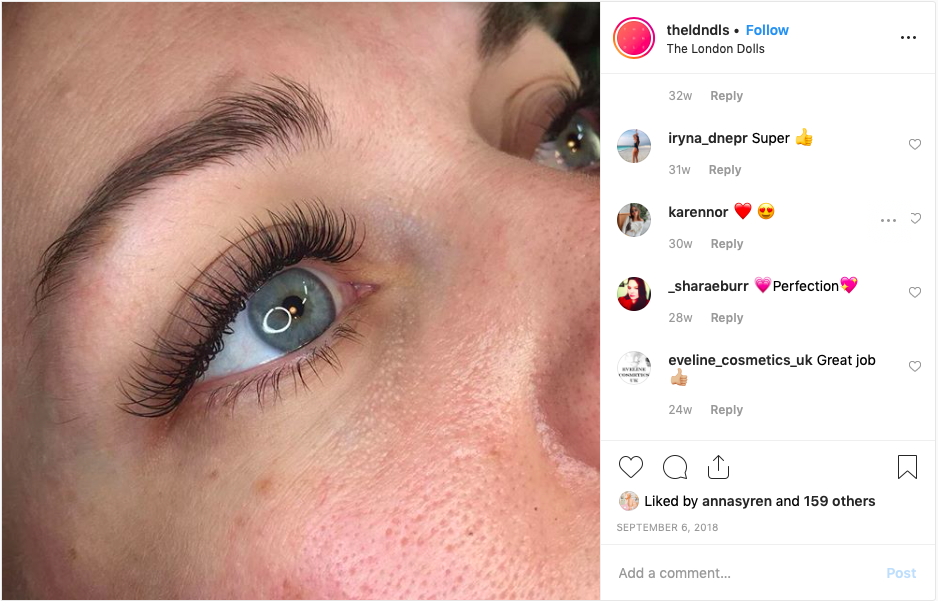 Get beautiful lashes at TLD's salon in Mare Street. Owned by Beth Camilleri, the salon has been going on for more than 5 years with great success. TLD's specially trained staff all help to make sure your experience is everything it could be. They are based in a gorgeous boutique where you can get your body sprayed, your makeup done and your eyelashes finished to perfection in just one sitting. Go full glam with their set of Russian Volume extensions for £150 or ask for their flash lash extensions for only £84.
Where: 143 Mare Street, London, E8 3FW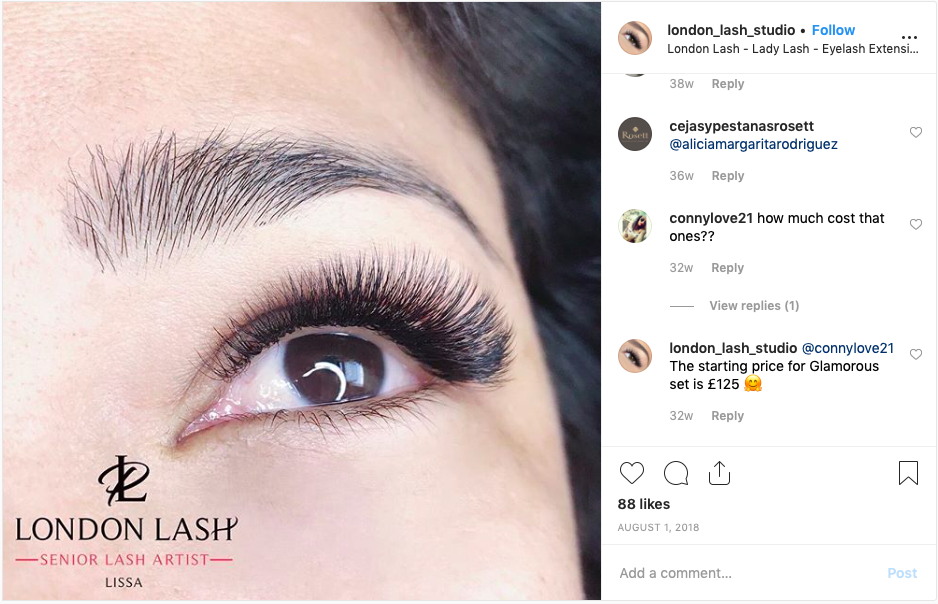 One of the first salons to launch the revolutionary Russian Volume Technique, London Lash offers fabulous beauty services in London with technicians offering exceptional service for each customer. Taking an average of 2-3 hours for a full set, London Lash will leave you feeling and looking fresh without having to apply an ounce of make-up.
From £99 you can book for a classic set of lashes done by a master lash artist, but if you're looking for something cheaper, London Lash Studio also offers the same set for just £79 with a junior artist.
Where: 114 Boundary Road, London, NW8 0RH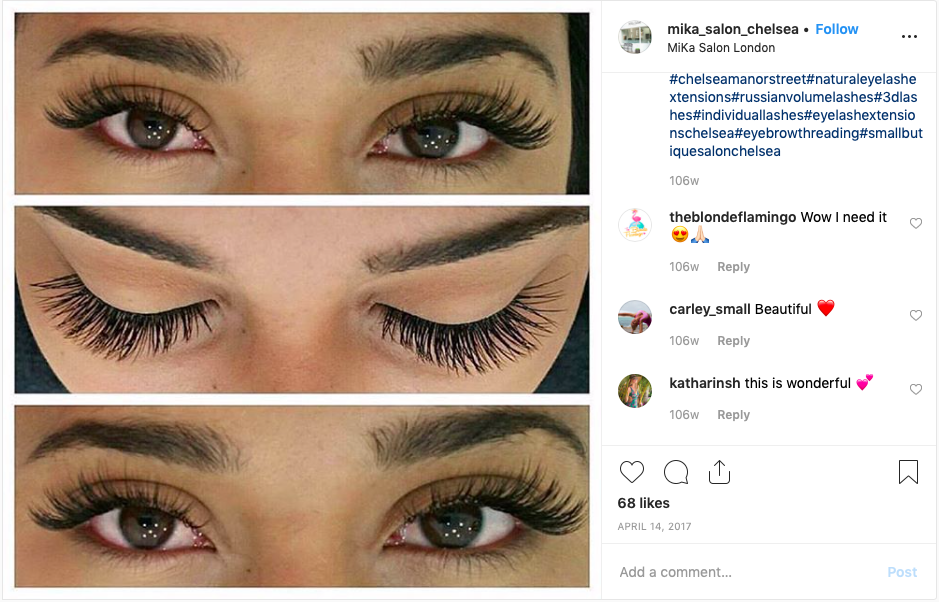 Feel relaxed in a small boutique in the heart of Chelsea, London. While the salon offers more than just eyelash extensions, customers are always thrilled with the exceptional services that are provided. While a full set of eyelashes will set you back £120 at Mika's Salon, the service and quality of the lashes will be totally worth it.
Where: 59 Chelsea Manor Street, SW3 5RZ, London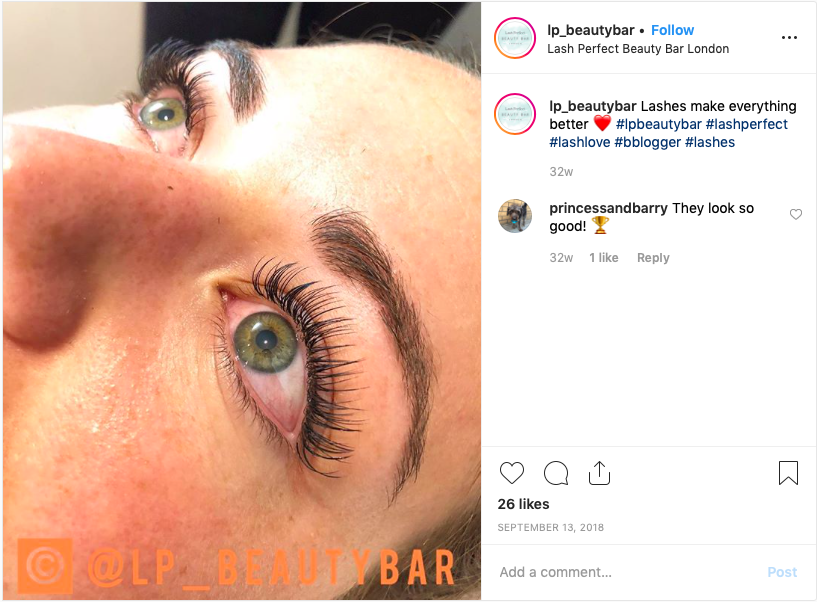 If you're just looking for a quick makeover, head over to Lash Perfect Beauty Bar where you can stop by in your lunchtime break for express lashes, costing only £50. The treatment provides a flattering look in just 30 minutes where you can either vouch for a fuller party look or get a subtler feel. Don't get us wrong though, this salon also provides other lash services, as well as brow and nail treatments.
Where: 9 Warwick Street, London, W1B 5LY
It's nice to pamper ourselves every now and then – especially if we've had a hard week at work! If you're saving but still want luscious lashes, a half set can still make a world of difference. These 5 salons all offer beautiful lashes whether you want to go full glam or take the more natural route – whatever you want, they've got it.
For more information about the different types of eyelash extensions, take a look at our blog here. If you're looking for more beauty trends and insights, take a look at our blog.