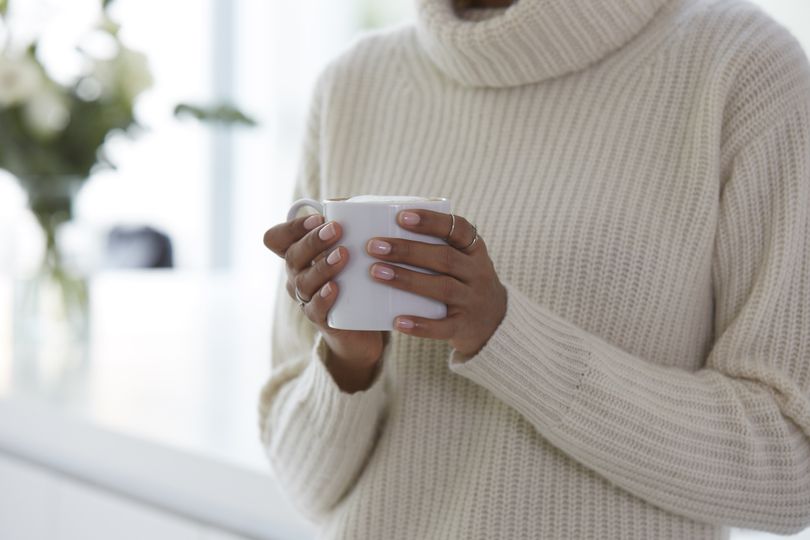 Picture this, you're going on holiday, and you can't bring polishes with you and most importantly won't have time to be doing your nails lounging on a beach, going on a safari or touring bustling cities. So the manicure that you get beforehand should last for as long as possible. Popular options for this tend to be a gel or Shellac manicure. The difference between gel and Shellac is often found to be quite confusing if not disregarded altogether and you may think there isn't a difference between the two. It's an easy mistake to make, even NYMag compared the two to the difference between Pepsi and Cola. In reality, there are quite a few differences between the gel and Shellac; from brands, application and the formula of the polishes. By the end of this post, you'll understand the difference between Shellac and gel polish, and their pros and cons.
A little background  info on the brands
Gelish polish was created in 2009, and was the first gel polish to be available in a bottle. It's sold in 80 countries worldwide and pretty much revolutionised the nail polish game since then. The birth of Shellac actually took place at a dentist's office, can you believe that? The brand has been around since 1984, and nail buffs around the world swear by it.
The Formulas
The main difference between gel and Shellac polish is the formula. Gelish is a gel form of polish whereas Shellac is actually a form of permanent nail polish as outlined by the Apprentice Beauty Blogger. A gel polish is liquid gel which is cured under a UV lamp. A permanent polish is still cured under a UV lamp, but Elle described it as a "thinner reincarnation" of acrylic paste. They are flexible like regular paint but are chip free once set with the UV light.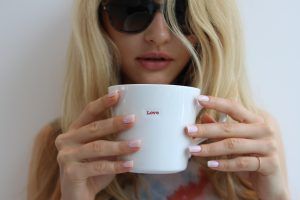 The Removal Process
In turn, this makes the removal of a gel manicure different to that of Shellac removal. The gel removal is somewhat more difficult than that of Shellac because of the structure of its formula. Because it's thicker, it takes longer to get rid of. Shellac is a thinner polish, hence the remover is able to break through it much faster. With gel, it can take up to a whole 50 minutes to get rid of. Moreover, for the bond to be broken for the gel it has to be filed first then your nails are soaked in the acetone. In comparison, Shellac is just covered in the acetone caps and takes a speedy 15 minutes for removal.
Colour Selection
The colour selection also varies quite a bit. For Shellac, there are only 132 shades available, but for Gelish, there's a whopping 388 that are available. It's quite a substantial difference, and, to be honest, changes the game quite a lot as choosing the colour is the most crucial part of a manicure! The more shades you have to choose from, the better.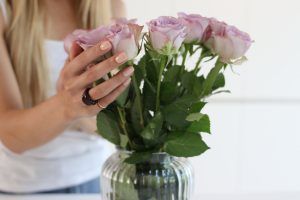 Durability
The durability of the two differs slightly, also. Gelish can last for a total of three weeks, so that's nearing an entire month! Depending what your hands go through this can vary, but if well-kempt then this should last for the 3 week duration. Collecting research from forums such as Mumsnet and BeautyTech, we have found that people experience a lot less chipping with the gel, whereas Shellac has a tendency to peel off. This also can come down to the degree of professionalism from the therapists. Rest assured, our therapists are highly skilled, so there isn't anything to worry about on this front. It's also good for those who have weaker nails, as Shellac often calls for a stronger nail bed to work on. In fact, it has been said for some that a gel manicure actually strengthens the nails. They guard them almost like a light acrylic, so you get the benefits of an acrylic but it's a direct polish which is less damaging to the nails.
Marketing
The reason as to why Gelish gel may not be as much of a popular pick as Shellac (though still popular) is because it came out before Shellac. As The Nail Enthusiast highlighted, Shellac had the help of CND to make a name for itself, whilst Gelish did not have this benefit or marketing power, hence making it less well known. After all, brand awareness can make or break you. Without this, customers may not necessarily trust the brand. It's unfortunate in this case because Gelish has many benefits, if not more than Shellac. The power of marketing, eh?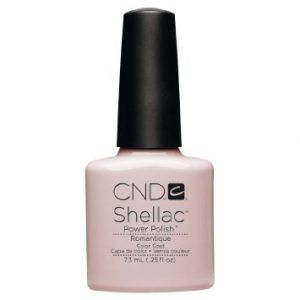 To Recap
So it's fair to say that each polish has their good and bad sides. Gel manicures benefit those with weaker nails and lasts just that little bit longer than Shellac. However, the removal process is quite lengthy. Shellac is a thinner polish, so if you want to give your nails more space to "breathe' and have sturdy natural nail beds, this one's for you. The removal is a lot quicker, but it lasts for slightly less time than a gel manicure.
It's surprising how many differences these two nail polishes have, right? We hope to have made the distinction a little clearer for yourselves. Hopefully, now you can weigh up the pros and cons, but remember it's also subjective. Whilst one manicure may work for some, it may not work for others. Differences in nail health and nail types can have different reactions to gel and Shellac. The only thing we can suggest is to try both and see which you like best. We offer both gel and Shellac manicures, so you could start off by trying these out to make a fair comparison. Who knows, it may be your go-to when you book one in and then on…