What to expect from your nail appointment, post-lockdown
By Jennie Waeland, August 10 2020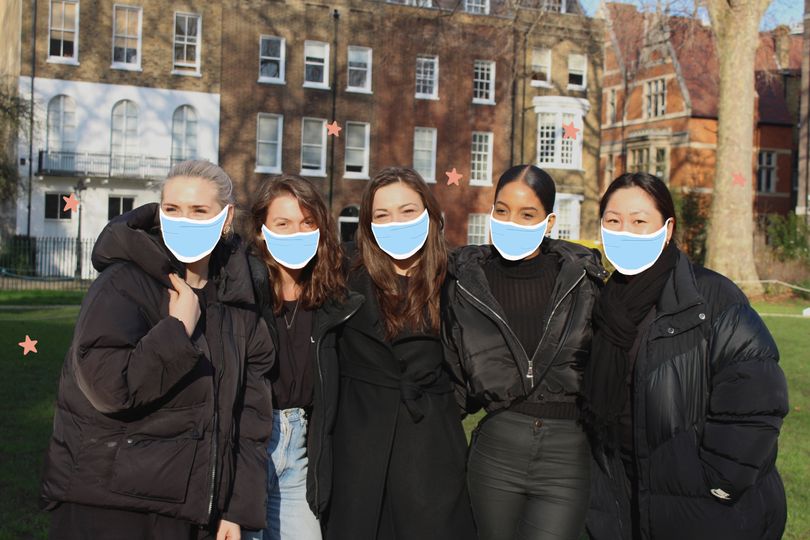 Now that lockdown restrictions are easing and our services are back up and running, it can be normal to feel overwhelmed or anxious about booking in an appointment. Throughout the past months, we have thought hard about ways in which we can make the experience of booking a treatment as safe as possible and to ensure trust and understanding between customers and our Salonettes. 
Here is a run-down of the hygiene and sterilisation procedures we have in place for a manicure appointment, to help give you peace of mind and a relaxing, enjoyable experience. 
Extending our existing hygiene measures
As a company, hygiene has always been at the forefront of our priorities, to ensure a safe and enjoyable treatment. In return, we need our customers to carry out the same level of precaution and care to make everyone involved feel more at ease.
We are making sure that our Salonettes take the following precautions in relation to appointments:
Wearing a face mask to every treatment 

Wearing disposable gloves

Washing hands for at least 20 seconds both before and after the treatment 

Wearing a face shield to every treatment

Disinfecting all equipment before every treatment 
Ensuring that all our Salonettes are COVID-19 Hygiene Trained
We have implemented a new hygiene process which every one of our Salonettes will have to train for before returning to work. This online training course ensures that our Salonettes understand our hygiene measures and can apply these to treatments. 
When booking a manicure on our app or website, you should see a small badge on their profile. This means that they have passed the training and are safe and ready to book. 
All of our Salonettes will be 100% symptom-free
With daily check-ins with our Salonettes, we will always be up to speed with how they are feeling and if they have developed any Covid symptoms. If your chosen Salonette has developed any symptoms between the time of your booking and your manicure appointment, your appointment will either be cancelled or you will be offered a different Salonette for your manicure. 
What to expect from your manicure appointment
Firstly, we strongly advise you to wear a mask during your appointment, just as our Salonettes will be doing. This is for mutual safety and measures and general courtesy. It is helpful for us if you also provide fresh towels that our Salonette can use during the appointment.
Step 1
Before your manicure, you will need to wash your hands for at least 20 seconds. Our Salonette will begin by sterilising your hands and their own hands. A protective covering will be laid out where you have chosen for the manicure to take place, eg a kitchen chair or a sofa. Next, all tools, such as clippers and files will be sterilised too. 
Step 2
The next step is shape and preparation for polish. Your nails will be buffed, clipped and shaped to the desired design. Shape choice may include stiletto, square and almond. Cuticle remover is applied and left to soak on your nails for a couple of minutes before its removal. Your cuticles will be pushed back gently. Next, our Salonette will apply moisturiser to keep your hands in top condition. 
Step 3
Now it's time for the polish. A base coat will be applied to keep your nails strong and stain-free. Two thin coats will be applied, and if you are having a Shellac or Gel manicure, a UV lamp will be used to seal the coats. Then a topcoat will be applied to lock the manicure in and help your nails look healthy and shiny. Cuticle oil will be applied at the end to hydrate your nails. 
Step 4
The Salonette will then wash their hands once again for another 20 seconds at least, and all equipment will be packed away. 
If you begin to feel unwell or think that you have any Covid-related symptoms, please let us know so we can either reschedule your booking or cancel. 
We thank you for your patience and understanding during this time, and we look forward to seeing you again.