The Evolution of the Eyebrow 2021
By Brid McNulty, December 10 2020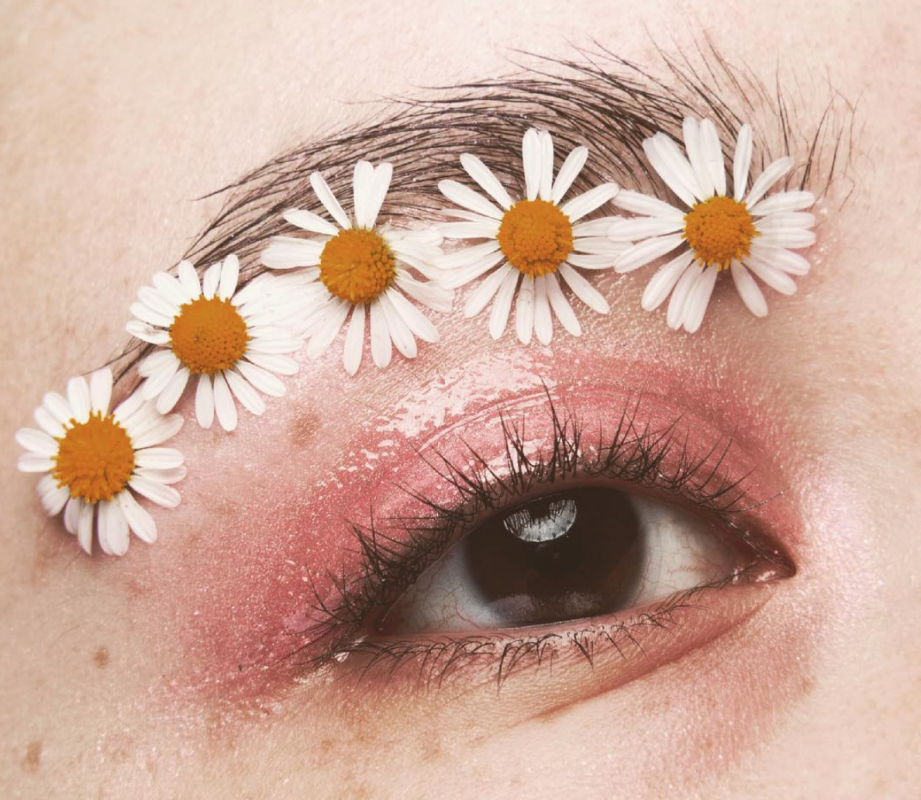 Brows have always had trends – Cleopatra is thought to have darkened hers with carbon. Then there are the pencil-thin styles of the 30s, Hepburn's thick brows to emphasise her doe eyes, and Brooke Shields' bushy brows in the 80s. The 90s brought about the return of the thin brows thanks to celebrities like Pamela Anderson and Kate Moss. But the last few years has inspired an eyebrow evolution of its own.
With the return of a strong, thick brow, women all around the world are experimenting with ways to groom and design their brows. Makeup and beauty fanatics are thinking way out the box with artsy trends like the feather brow, barbed wire, brow carving, and even flower brows! We're just going to say it – the brow game has officially gone next level! In this post, we're going to delve deeper into what exactly these creative and, sometimes, wacky trends are all about.
Celebrity Power Brows
Most would agree that Cara Delevigne set off the brow boom of the 2010s. By embracing her thick, low brows, she made women want their natural brows back. Vogue has even referred to Delevingne as "Her Eyebrowness'. Other celebs to garner attention for their brows include Lily Collins and her thick brows. Kim Kardashian and her perfectly arched and defined brows are a hit too, though not all of us have a makeup artist on hand. The girls of The Only Way is Essex made a name for the tattooed eyebrow.
Of course, brow obsession reached new heights when, in 2014, a Vine by American teenager Peaches Monroee went viral with the phrase "eyebrows on fleek". Soon Instagram was flooded with #brows and #browsonfleek – now more than 6 million combined! Women seeking the secrets to a flawless brow now have over 1.7 million tutorials to choose from.
Brow-scaping in 2017
Eyebrow grooming methods have come a long way since the incessant plucking of the 90s (that many of us may regret now that we can't get them to grow back!) Women have been waxing and pencilling their eyebrows for many years, too. New advances include eyebrow transplants and microblading. Microblading, a treatment that lasts up to three years, is a kind of tattooing where tiny stroked of ink are added to resemble hairs. Many go for DIY definition using a range of makeup products. Some simply pencil in gaps with a brow pencil. Others take the Kim K route by highlighting under the brows and using powders, pencils and gels to create the perfect look.
A boom of eyebrow trends
While the Kim K brow might seem like a lot of work, in recent years, women and makeup artists alike have taken brow beauty to a completely different realm. Mainly only designed and photographed for editorial or creative reasons, these trends are still all the rage on Instagram and Tumblr. We'll explore the artsy carved brows, whimsical flower brows, glam glitter brows, and edgy barbed wire brows.
Carved Brows
The mastermind behind it, makeup artist Alexa Link, posted her first photo of brow carving on Instagram in April. Since then she's posted more versions of it, sending the trend officially viral in May. While the name sounds dangerous, trust us, there's nothing sharp involved! We don't know exactly how Link created the look, but the only way we can describe it briefly is a smoky eye look for your brows. It looks like she traces the outer perimeter of her brows to create a sharp end. She likely then uses eyeshadow to create a smoky effect to achieve a creative frame. Other makeup artists are putting their own take on the trend by adding glitter and dots to the mix.
Flower Brows
Florals for spring might not be groundbreaking but floral eye makeup definitely is. Makeup artists on Instagram are going as literally as possible with this trend by pasting actual flowers and petals around their eyes and brows. The flowers are paired with colourful eye makeup to resemble an intricate mini bouquet. It's surely one way to get in the spring spirit! Where to wear it, you ask? We think the look below (by @frantastic_beauty / Instragram) would be a hit at festivals.
Glitter Brows
We've done glitter beards and even glitter pits. The glitter torch has now been passed on to the brows. Another trend that began by makeup artists sharing on Insta, the idea is to decorate your eyebrows with glitter. Some engulf the entire brow with glitter while others sprinkle it on for a more artsy look (like @atlantip's below). Either way, the glitterati would be proud 😉 We can't exactly see ourselves rocking this on the Tube to work, but maybe a Christmas party? 
Barbed Wire Brows
Yet another trend spawned from social media sharing, the barbed wired look is kind of like an haute couture version of the cowlicked, bedhead brows we wake up with in the morning. In March this year, makeup artist Athena Paginton was the first to post a photo on Instagram of this trend. The model photographed definitely did not wake up like this though. Her brows were meticulously styled into spikes in alternating upward and downward spikes.
Are you inspired?
There you have it! We did say the eyebrow game is next level on Insta now! We are completely in awe of the creativity and design by these trends, but maybe for now, with our limited brow-artistry skills, we'll stick to waxing. Why not book an eyebrow wax with LeSalon – we come straight to your home! 
Get inspired by more beauty trends on our blog! Vote below on which trend inspires you most and share it with us on Twitter (@LeSalonApp) or Facebook!