Introducing clean beauty: stripping back your beauty habits
By Miriam Pinto, January 7 2019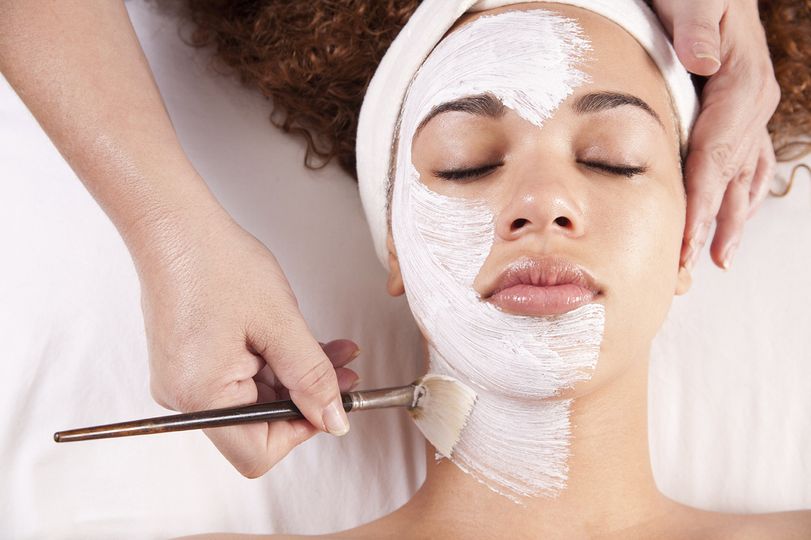 We all want to be healthy and have clear skin. Of course, a big part of this comes down to what we're putting into our body, choosing less processed foods certainly has a positive effect on how we look and feel. But now with many now-debunked "clean eating' advocates falling shy of their promises, more and more of us are looking towards making positive changes to our beauty routines rather than sticking to complicated diets. With so many of us concerned with what we're putting into our bodies, and with the same ingredients entering your bloodstream regardless of whether they are ingested through your mouth or absorbed through your skin, it's no wonder brands have risen to the call for clean beauty.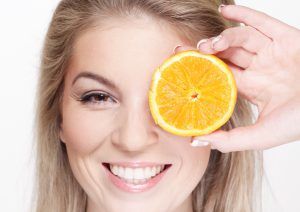 So what do we mean by clean beauty?
Beauty products can do wonders for your skin, but they contain chemicals that can be harmful to you. The solution to healthier skin is by using less chemical based products and opting for more natural alternatives. Using products created without any harmful toxic ingredients is the idea behind clean beauty. And it's becoming all the more popular with beauty bloggers, celebrities and beauty companies. The products you see that are eco-friendly, ethically sourced, cruelty-free, vegan, or any combination of these things, are classified as clean beauty products.
On average, a woman uses over 515 different synthetic chemicals on their body every day. For example, your favourite lipstick can contain lead, your go-to eyeshadow includes magnesium and the antiperspirant you have in your bag, uses aluminium. With so many chemicals that can be harmful to you, people are starting to follow this clean beauty trend to reduce these numbers and to become more healthy-minded with the products that they use on their body. This article is not intended to put you off of the products you use or to scare you, this is to make you aware that there are organic alternatives out there.
Starting small
If you want to improve your beauty and health, you should start introducing organic products to your beauty routine but you shouldn't throw everything away at once. If you use important prescription products like medicated acne cream, it's best to ease into the transition.
You can start by switching your body shower gel and body creams. If you want to focus more on making changes in your makeup bag, then start switching your makeup products one by one until you have found the perfect alternative and feel comfortable with it. Not only will you be using fewer toxic chemicals on your skin, but you will also be protecting your skin, reducing irritation and saving money in the long term.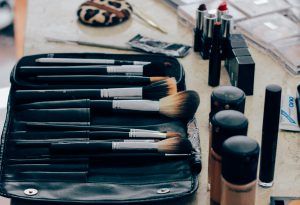 Where can I get my hands on clean beauty products?
Gwyneth Paltrow is one of the few celebrities that uses organic beauty products. She has her own line of clean beauty products and a lifestyle site, Goop. Goop offers advice on being healthy with not only your body but with your mind too. She has recently launched a book called 'Good Clean Beauty' that is a thorough guide to a clean beauty life.
Perhaps your top priority is keeping your nails in tip top condition? Nailberry, our exclusive partner, uses nail products free from the five most toxic chemicals found in other nail polishes.
If you're out shopping, the endless lists of ingredients can be confusing. Put simply, the fewer ingredients a product has, the better. To begin with, try to avoid these key chemicals.
Steer clear
Fragrance/Parfum– This is connected to headaches, dizziness, asthma and allergies.
Mercury – A known allergen that impairs brain development. Mascara and eye-drops contain mercury.
Paraben – Used as a preservative, it can be found in many products. It's linked to cancer, endocrine disruption and reproductive toxicity.
Talc – It's found in baby powder, eye shadow, blush and deodorant. It's linked to ovarian cancer and respiratory problems.
BHA/BHT – Used in moisturisers and makeup. These preservatives may cause cancer.
Synthetic colours – Some scientists suspect synthetic colours to be a human carcinogen, a skin irritant and linked to ADHD in children.
You'll find that these organic products are just as good as your favourite beauty brands. The only difference is the ingredients that are used. If you are determined to use clean beauty products, slowly introduce the alternative organic products for your usual high-street favourites.
Fancy a chemical free manicure or pedicure? Have a look at our services on offer, and ask your expert for a Nailberry finish.