What is a Callus Peel and Why You Might Need One
By Helena, November 17 2020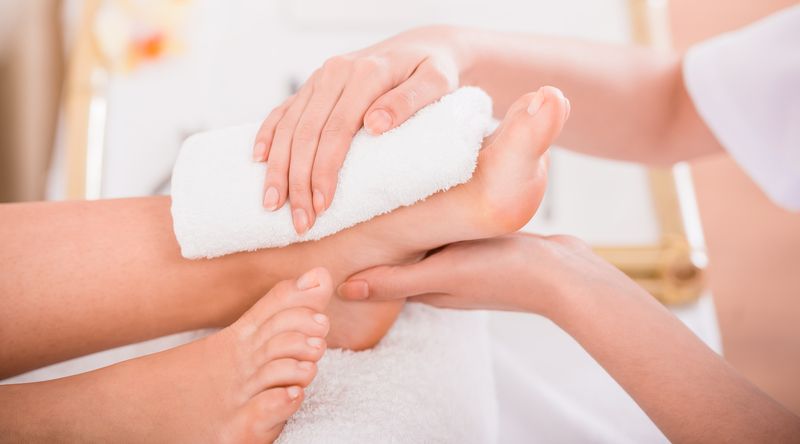 Having trouble getting rid of the dry skin on your feet? Maybe you just want to treat yourself to a little spa day? Don't fret, try out a callus peel with LeSalon and you'll have sandal worthy feet for this summer in no time! By the end of this article, you will know what a callus peel is, how it works, and whether it's right for you!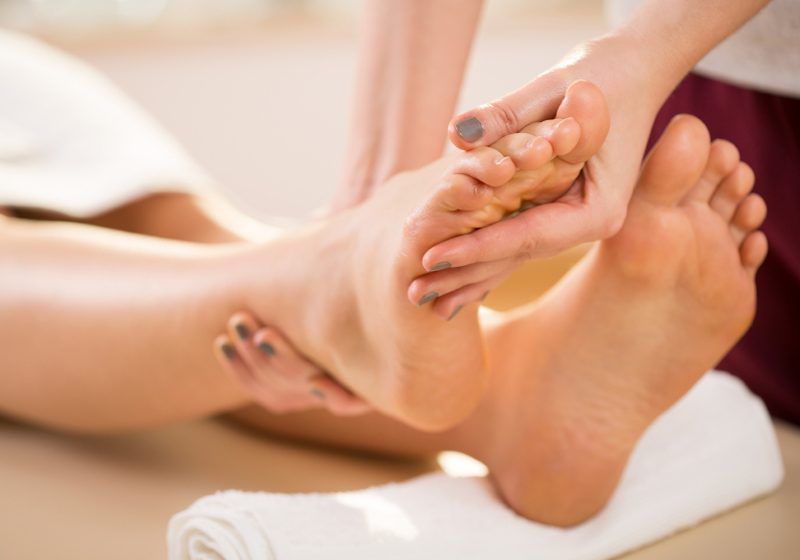 Calluses usually appear from the daily strains we put on our feet. This can mean any number of things including dry skin,  large amounts of walking, the types of shoes we wear, etc. Basically, calluses are bound to happen to us at least once in our lives! This, however, doesn't need to be a problem since callus treatments are so quick, easy, and even painless! We find that the best and most efficient treatment is the callus peel.
So what is it exactly? A callus peel is a revitalising foot treatment for people whose feet need that little bit of extra TLC. It removes hard, callused skin and adds moisture, so your feet will be ready to hit the town, or just be barefoot round the house. Whatever suits your fancy!
Just To Know Before You Go
Just remember that if you have particularly dry and painful heels, extremely thick calluses, or even corns, it is probably smarter to consult with a podiatrist before booking for a callus peel appointment!
The treatment has four stages
1. First, a skin softener patch is applied to the areas which are affected the most from hard skin. These areas, for example, might include your heels or the sides of your toes.
2. Next, the feet are wrapped to hold the patch in place. After a few minutes, the patch and the wrapping are removed, exposing the newly softened skin. This is then scraped away gently and painlessly. A lot of people fear that this stage could hurt, but it is in fact completely painless. Some people have even compared the feeling to having a reflexology treatment! (We can't forget to mention that it is also super satisfying to watch).
3. Once all the hard skin and calluses are removed, the rest of the skin is polished with a foot file. Again, this process is painless and actually considered to be very relaxing by clients!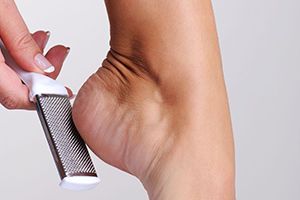 4. Lastly, a moisturising treatment is applied to keep your feet feeling (and looking) amazing for as long as possible. Easy as that!
How Often Should You Get This Treatment?
If you don't suffer too badly from hard skin or cracked heels, then this treatment is bound to last you a while. However, if you do find yourself facing extreme discomfort  with the skin on your feet often, try to book callus peels in along with your regular pedicures. Besides, the instant results are bound to keep you hooked!
Think of it like you're taking your feet to a spa for the day, except it only takes ten minutes and you can have the treatment done in the comfort of your own home! The process is safe, hygienic, and done by trained professionals, so you've got nothing to worry about!  Just sit back and let one of our therapists do all the work for you, you're guaranteed to feel like a new person at the end of it!
Ready For Softer, Smoother Feet?
If the thought of showing your feet in some cute flip-flops this summer makes you feel a bit uneasy, then it's finally time to treat your feet to a little makeover! LeSalon has got you covered, so you can finally uncover your feet with confidence! Book a pedicure with us to get the feet of your dreams, because life is too short to feel insecure about  your feet! And of course, have a look at Almost Essential for more information and inspiration!