Pedicures: What is a pedicure?
By Brid McNulty, December 8 2020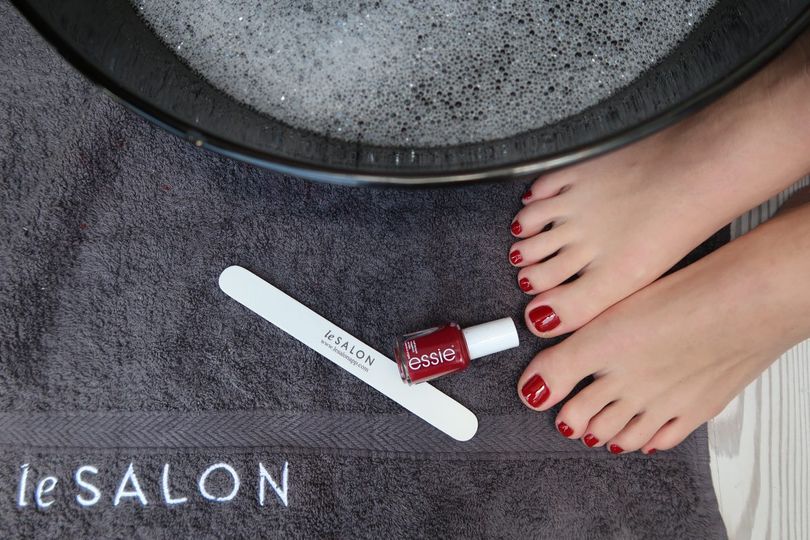 Maybe you know the basics of a manicure, but the pedicure still needs some explaining? Here, we will describe exactly what a pedicure is, the process involved, why have one and why it is better to have one at home.
What is a pedicure?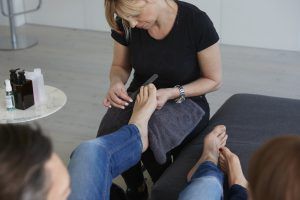 Originating from the Latin words 'pedis', meaning 'of the foot', and 'cura' meaning 'care', a pedicure is a cosmetic treatment of the feet. It's not just all about painting your nails, in fact, that is not necessary at all. A pedicure is a comprehensive treatment of your feet and is suitable for both men and women. It involves cutting, trimming and shaping your toenails, tending to your cuticles, exfoliating, hydrating and massaging your feet, and, if desired, painting your toenails.
Why have a pedicure?
Pedicures are done for therapeutic, medical and cosmetic reasons. Your feet take on a lot throughout the hustle-and-bustle of daily life, whether that be walking on your daily commute, squeezing into ill-fitting shoes, or pushing it on your morning jogs. 
Getting a pedicure is a wonderful way to pamper your feet. It can be a perfect excuse for some "me time' to sit back and relax. Alternatively, you can catch up with friends over a pedicure.
The tidiness and cleanliness of our feet and toenails can often be neglected, especially during the winter months when they're mostly hidden. Regular pedicures keep your feet fresh and healthy. They help prevent nail disorders like ingrown nails and can tend to excess or hardened skin on your feet.
Even though not all pedicures involve painting your nails, for those that do it can be a fun and creative way to express your sense of style.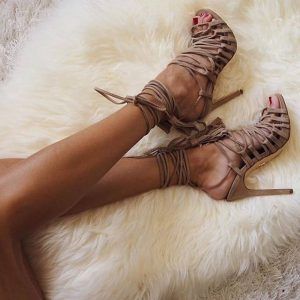 Why are at-home pedicures better?
Over the past few years, mobile companies like LeSalon have been revolutionising the beauty industry. It is now possible to have mobile beauty therapists come directly to your door for personalised at-home pedicures. Compared to salons, having a pedicure at home is much more comfortable, relaxing and convenient. 
It is ideal for someone who has young children, is disabled or elderly, or simply doesn't have the time to travel to and from nail salons. Pedicures in your home are also a brilliant idea for pamper parties with friends.
The Pedicure Process
Nails trimmed

: The first step of a pedicure is nail trimming. It is not imperative though and is only done upon a client's request. If asked for, your technician will use nail clippers to cut length off your toenails.

Nails shaped

: Your nails will then be shaped using a nail file. A nail file is a hand tool used to gently take down and shape the edges of nails. 

Cuticle work

: Cuticles are the dry skin surrounding the nail plate, where your nail and finger meet. We at LeSalon use a cuticle remover cream to soften cuticles, which are then soaked in one of our sterilised pedicure bowls.

Exfoliation

: Your mobile beauty therapist will use a deep exfoliation scrub to rid your feet of excess dead skin. The scrub will be applied generously up to your ankles, then removed with water. This step leaves your skin fresh and soft.

Hydration bath

: Your beauty therapist will invite you to place your feet into the pedicure bowl to soak in warm water.

Buff to shine

: In the case of men's pedicures or if you're not having polish, buffing will be the final step of your treatment. Using a nail buffer, your pedicurist will polish the nail surface to create a consistent and shiny look.

Nails painted

: Painting is done in multiple steps to attain a glossy and long-lasting result. You can either have regular polish, gel polish or shellac polish. A clear base coat is applied to your nails to help the polish stick better to your nails. It also creates a protective barrier between your nails and the damaging (staining, peeling and brittleness) effects of nail polish. 
The next step is to apply two coats of nail polish. One coat of polish often doesn't give a salon-quality finish to it, and too many coats can get clumpy and messy. 
Finally, your pedicurist will paint on a top coat. This coat acts to seal the coloured polish, which prevents chipping. The top coat also gives your nails that desired glossy appearance.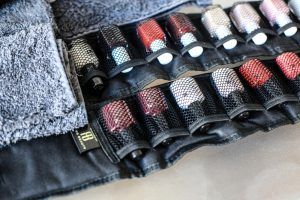 Where can you get one?
Painting nails isn't quite as easy as it looks – it's all about attention to detail in getting the polish as close to the cuticle as possible without letting it bleed. Plus, it takes a true expert to achieve a smooth, evenly distributed, glossy finish. There's precision in sealing the edges of the nails with polish to prevent chipping too.
Now that the pedicure process has been explained, do you think your feet could do with some care? Pamper your feet with a pedicure in the comfort of your own home or even on a lunch break at the office with LeSalon's premium mobile beauty service.