At-home foot care routine to make your pedi last longer
By Zoe Greenwood, December 11 2020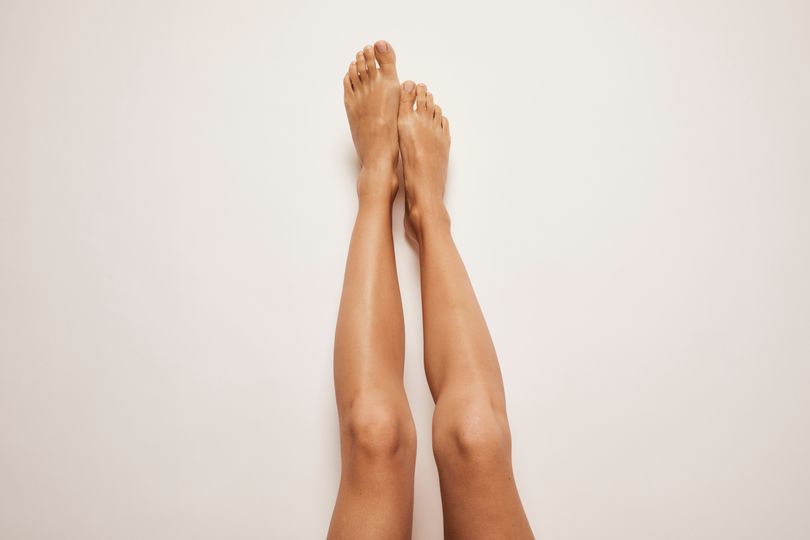 With winter on its way and salon's forced to close due to lockdown, we have to do everything we can to ensure our pedicure lasts as long as possible. So, we asked some of our top mobile beauticians what their best tips for at-home foot care were and the results are in.
With the amount of time we spent on our feet each day, dry skin is a reality. The harsh and cold weather can be extremely damaging to your feet and, as you can't get your regular pedicures at the moment, they're more prone to becoming dry and cracked.
Here are 5 simple nail care tips to add to your daily foot care routine. There are so many types and varieties of physical foot pain that it would take us days to write about them all.
Healthy feet here we come!

Cuticle oil 
I always say it, but I'll say it again. Cuticle oil is the KEY to a long-lasting pedicure (and manicure). Invest in a good cuticle oil – I recommend the CND Solar Oil – apply a few drops to each nail and rub it in gently every evening. This will completely hydrate and nourish your cuticles and your nail bed. 
Cuticle oil also had the tendency of making your pedicure look brand new even if they're overgrown! 
Moisturiser 
During winter especially, your feet and toenails are more prone to become dry and cracked. The cold weather is deeply dehydrating to your skin which is why it's important to apply a high-quality moisturiser to your feet every day. This will reduce the risk of broken toenails and cracked skin. 
Another tip if you have dry feet, for deep hydration is to coat your feet and toenails in a foot cream and cuticle oil and wrap a hot flannel around them for 10 minutes. This will encourage the moisturiser to seep into your skin. 
Top coat
A quick way to make your polish last as long as possible is by applying an extra layer of a top coat after a few days. This will create the glossy effect your toenails had when you first had your pedicure and will instantly have your feet looking brand new! 
Trim toenails 
Do not do this if you want your polish to last as long as possible. Trimming your toenails will break the seal at the top of the nail and, as such, make your Gel or Shellac pedicure way more prone to chipping and peeling. 
However, if it's been a few weeks since your last professional pedicure, and you think your toenails are getting too long, you can trim them to your preference. We recommend trimming your toenails every few weeks to avoid any pain or injuries caused by overgrown nails. Use a pair of clippers, trim each toenail straight across and use the file to soften the edges. 
Avoid picking
Fortunately, polish on your toenails often lasts a lot longer than on your nails; however, some people find it difficult to not pick their toenail polish off. It's best to not pick the polish off as this will also peel off the first layer of your natural toenail. In turn, this will cause weak and brittle toenails which don't make for a good pedicure. 
If you can't resist the temptation to pick off the nail polish, I would recommend removing it fully. For regular polish, you simply wipe it off with acetone – Gel and Shellac require a bit more work, but you can find out how to best do it here. 
Quick tips: Wearing socks isn't just for keeping cold but also for preventing environmental damage to your feet.
Did you know? We can build calluses and corns on our feet when we rub them against the insides of our shoes. Aside from helping reduce the occurrence of corns and calluses, healthy skin is more resistant to fungal and viral infections.
D.I.Y at home pedicure
If you've worn out all these top tips and just need another pedicure, you could try and do one yourself at home. Grab a bowl of water (not too hot as this can dehydrate your skin), add a few lavender or tea tree oil drops and soak your feet in warm water for 10 – 20 minutes.
Not only is this super relaxing, but it's highly recommended before you exfoliate your feet. The soak will soften your skin and make it easier to remove dead skin with a foot file or pumice stone. 
You can also buy a foot scrub (or make your own!) to gently rub around your feet to remove any rough skin. Foot scrubs act as a physical exfoliant to diminish dead skin cells. 
For the full details on how to do a professional at home pedicure, read our expert guide!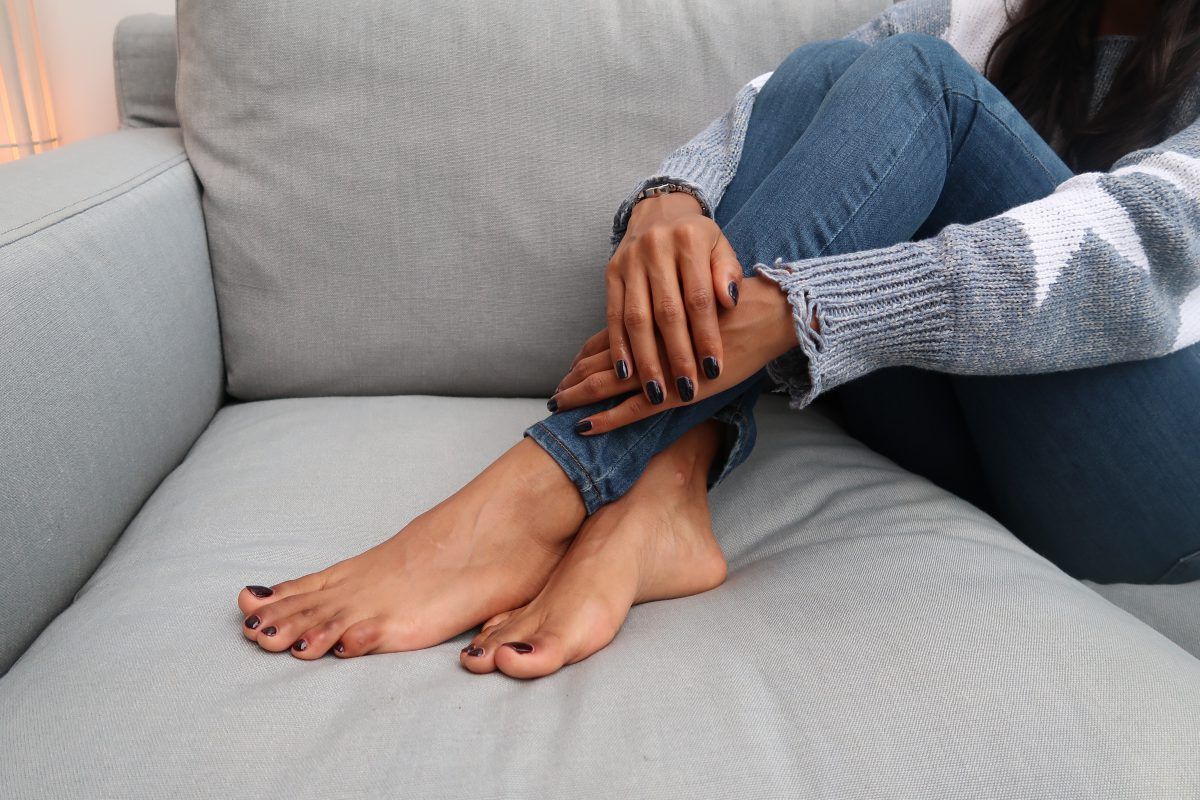 And there you have it, 6 top tips to make your professional pedicure last as long as possible in the comfort of your own home. We know it's frustrating not being able to have your favourite mobile beautician round for a pedicure; which is why we post all this content to help you keep on top of your beauty routine. 
But nothing compares to the real thing, so book your at-home pedicure with one of our expert mobile beauty therapists today!