5 Autumn Nail Trends You Need To Wear Now
By Zoe Greenwood, September 30 2019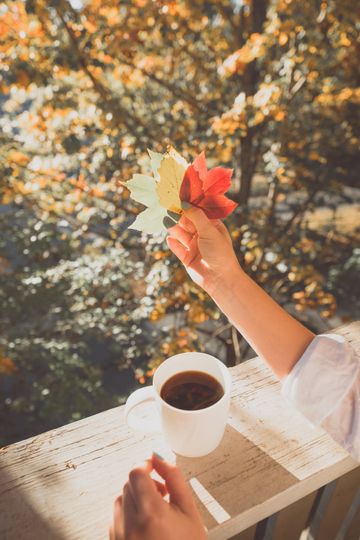 There are some colours which are consistently noted as Autumnal colours – burgundy, oranges, navy, reds. And, while we often say that trends come and go, every year we have the same warm hues greeting us for the fall season. As most of us are aware, these shades will always be and have always been a safe option for autumn, but with the ever-so-wide range of talented nail technicians, it's hard to not want to try the latest nail trends.
Here you'll find 5 of our favourite autumn nail trends that we just can't wait to show off.
French Manicure
That's right, the classic French Manicure is back – glossy nude/pink over your nails with a crisp white on the tip. It's a trend that always comes back stronger and, more importantly, goes with anything. However, we understand if this trend is too 90's for some of you, so why not spice it up with a coloured tip instead – AKA The New French. Coloured tips have quickly become one of this season's favourite looks!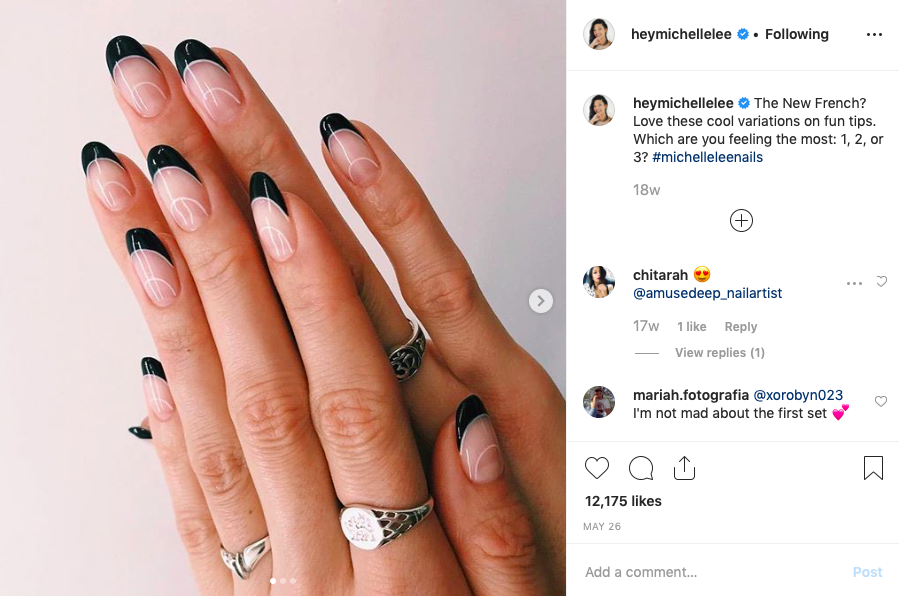 Staple Colours
If you're not one for elaborate nail art, then the staple, autumnal shades are just as good (sometimes better)! Stunning shades such as copper & burgundy are classics for this season and can be just as exciting as nail art.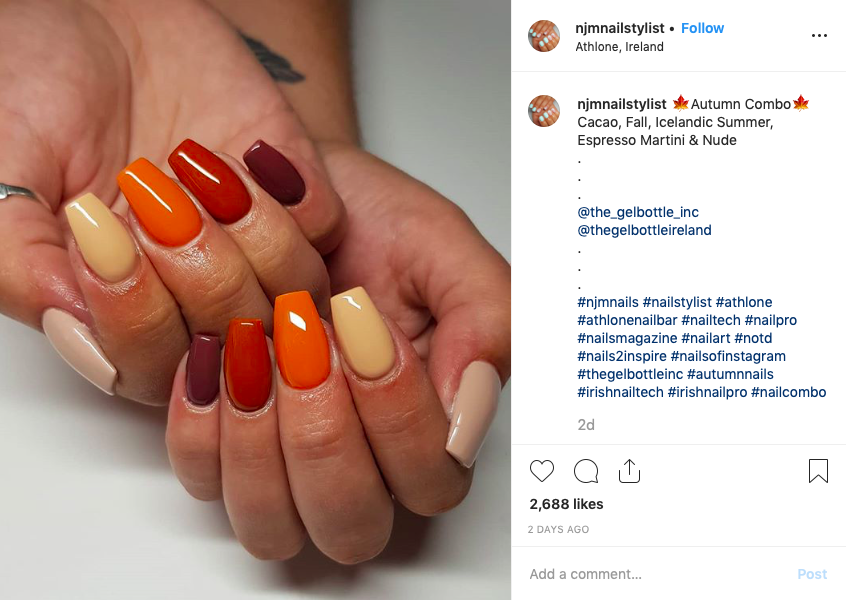 Leopard Print
The infamous print has come back to take your nails from summer to autumn. If you're looking for more of a statement nail, then this print couldn't be more perfect. On the other hand, if you like the idea of leopard print, but think it may look "too much', then why not have the print on only part of the nail e.g. the tip or coming from the side.

Negative Space
A classy look, but not too overpowering. It's the perfect way of dressing up your nails if you're used to solid colours and continue to look good well past one week (so much so that if your nails happen to chip, you can just tell everyone it's part of the look).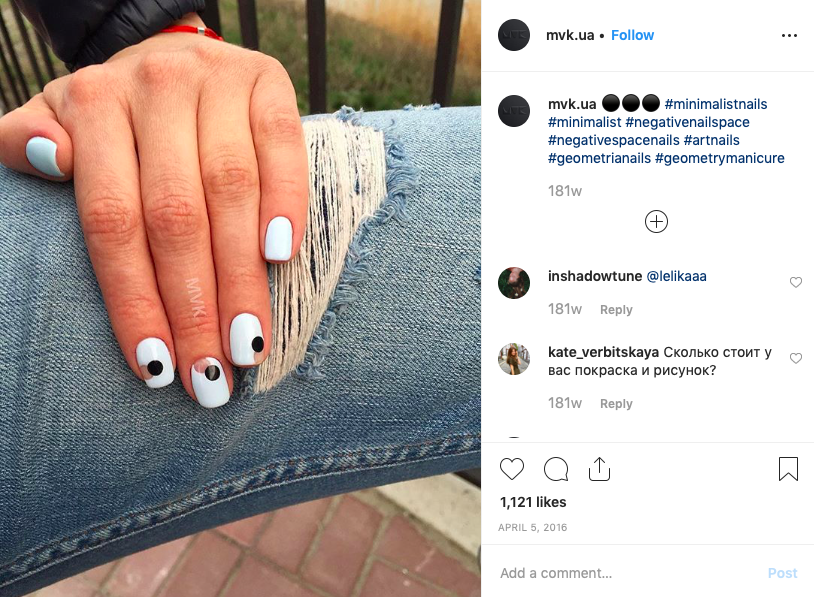 Floral nails
Florals for fall – who would have thought? While commonly known for Spring, floral patterns with autumnal colours work well for the summer to fall transition. It's a gorgeous look for everyone – short or long nails. After all, who doesn't love flowers?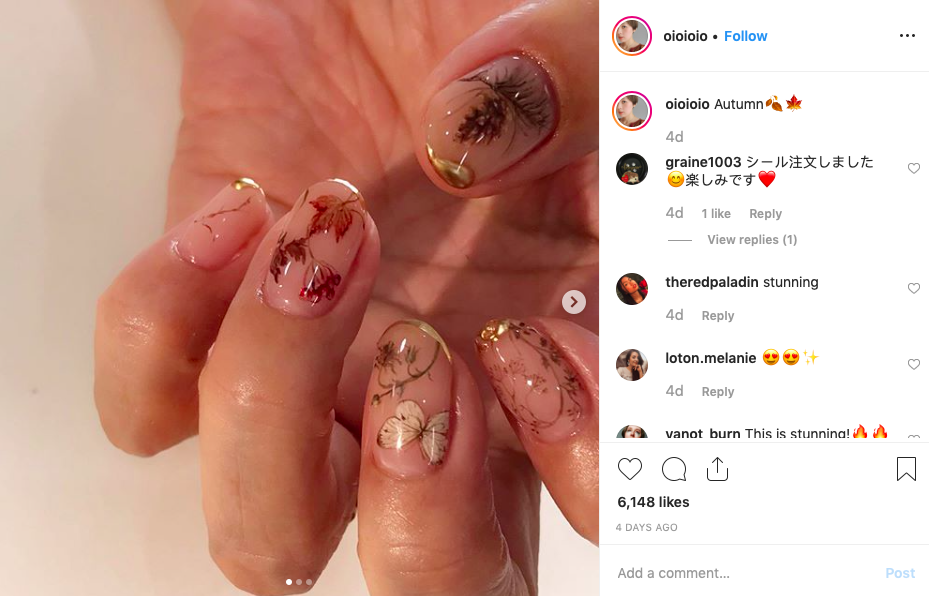 With so many fresh nail trends for the new season, it's going to be hard to pick your favourite one. Honestly, it's the struggle of a mani-fanatic. But at least we can make the process easier for you. Book an appointment with us, get your hands on all the latest styles this autumn and have a manicure right in the comfort of your own home. Perfect for the days where all you want to do is stay indoors!