10 Nail Art Instagram Accounts You Need To Follow
By Helena, November 16 2020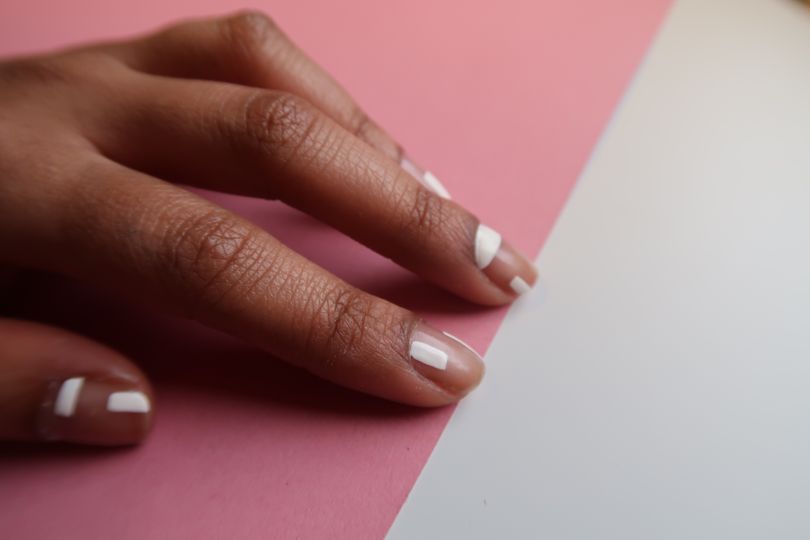 Nail art consists of some of the prettiest, most intricate designs that you can do to your nails. And with its ever-growing popularity, there is a design and style for everyone!  We at LeSalon can confidently tell you that, once you've entered the world of nail art, there is just no going back.
So whether you're a minimalist who likes to keep it simple or someone who loves intense colors and designs, the nail art world will always have a look for you. The best part? Nail art is temporary (usually lasting about 2 weeks) so go crazy! You have all the time in the world to try every style you want.
If you are looking for some inspiration for your next manicure (even pedicure) session, Then you came to the right place! Check out our top 10 nail art Instagram pages that will be sure to give you your next big nail inspiration!
DRYBY London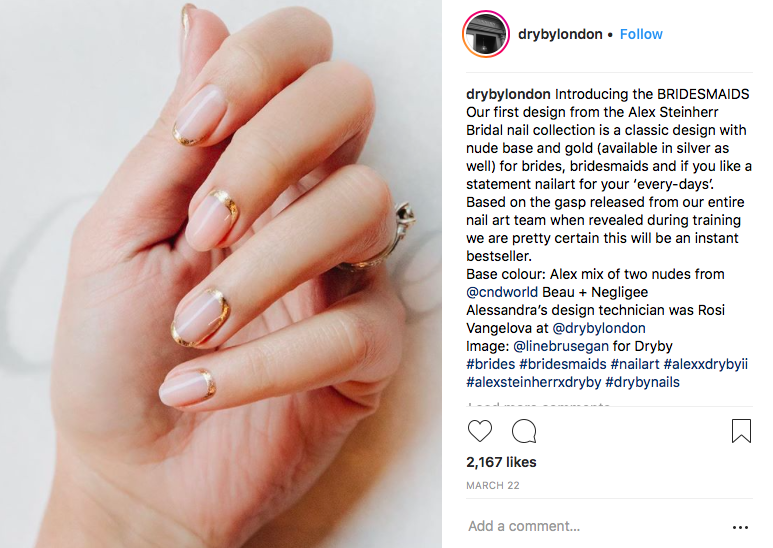 We absolutely love the minimalist and fashion-forward nail art that DRYBY London provides. With their wide use of nude, gold, silver, and white elements, their unique style and pallette never seems to disappoint. Perfect for all you minimalists out there!
edytabetka_nailpro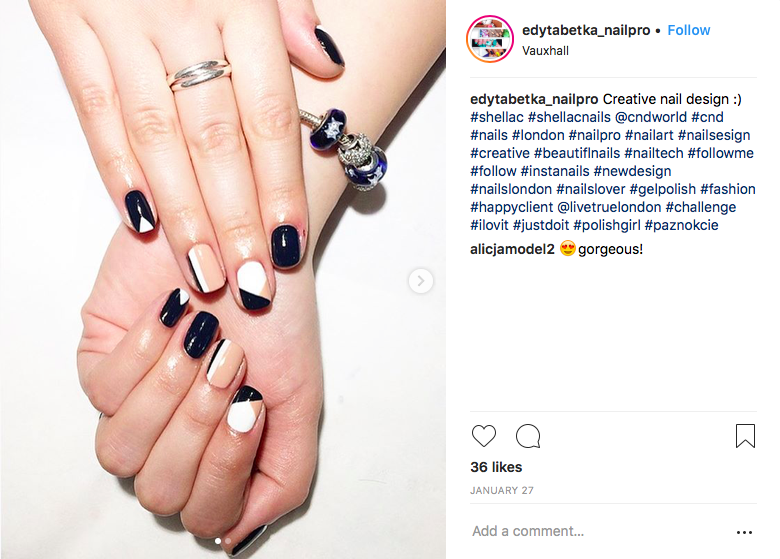 We are obsessed with the London-based, super talented nail artist (who is also one of our Salonettes)! This page never fails to inspire us with new ideas and creativity. Edyta always manages to mix creative with sophisticated with the end result being nothing short of fabulous! With CND Shellac polish normally being her secret weapon, you never leave her without stunning, classic, and glossy nails!
chelseaqueen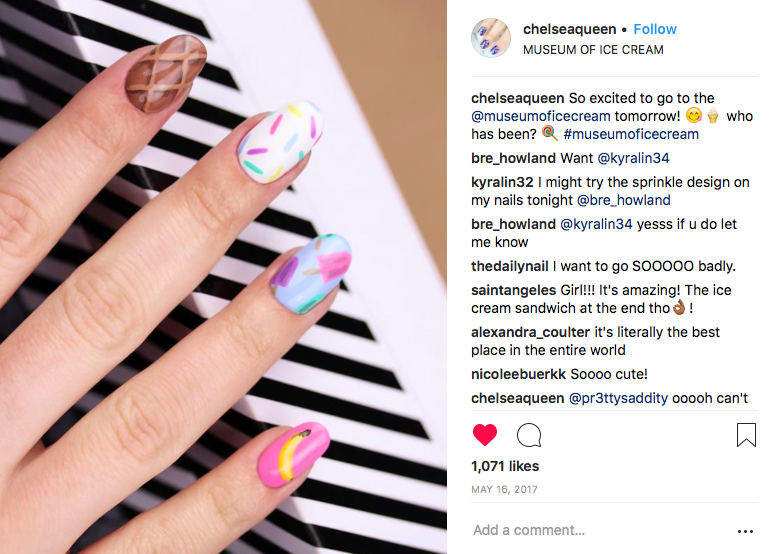 Focusing more on bright colours and fun designs, Chelseaqueen is a page you can scroll through for hours! It's hard to go more than 5 minutes on this page without getting inspiration (and a sudden urge to book a mani appointment)! If you're looking for daring and fun, she's your girl.
lashes_lacquer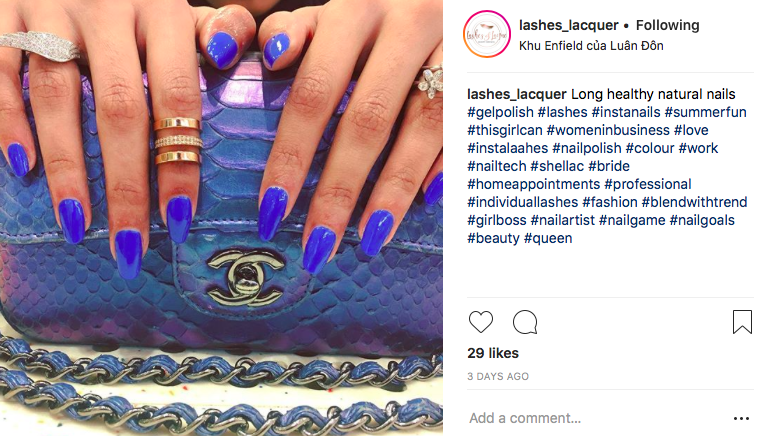 Another one of our Salonettes (and we're glad she is)! Deonna takes simplicity and class to a whole new level with her choice of fun and stand-out colors, the perfect middle between simple and daring! Her nail art intrigues as it shows that simple can also be eye-catching, we think that's the perfect combo. Side note: she also has a knack for eyelash extensions *wink wink*.
MissPopNails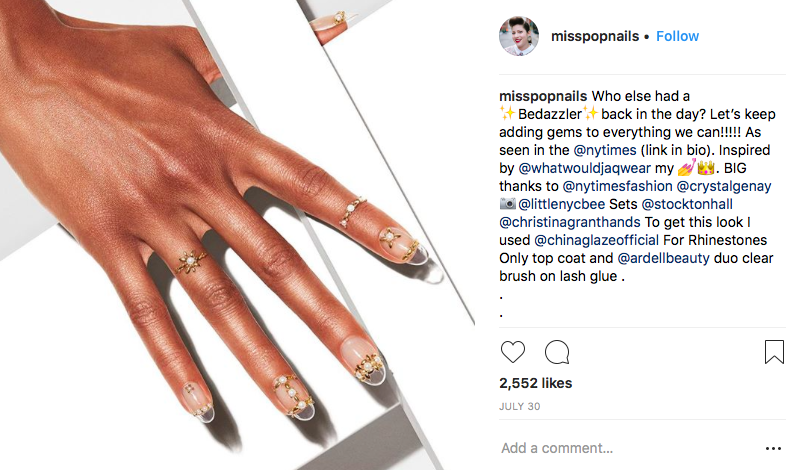 New York City-based and it shows! This page will give you serious Big Apple vibes the minute you go on it, kind of like a great escape but with nail art! The use of expert techniques (while keeping nails simple and fun) in every picture are shown and will leave you probably thinking "I want that, right now." As an editorial nail artist, you can bet that you'll see new levels of creativity in every post, we can't stop scrolling!
Wahnails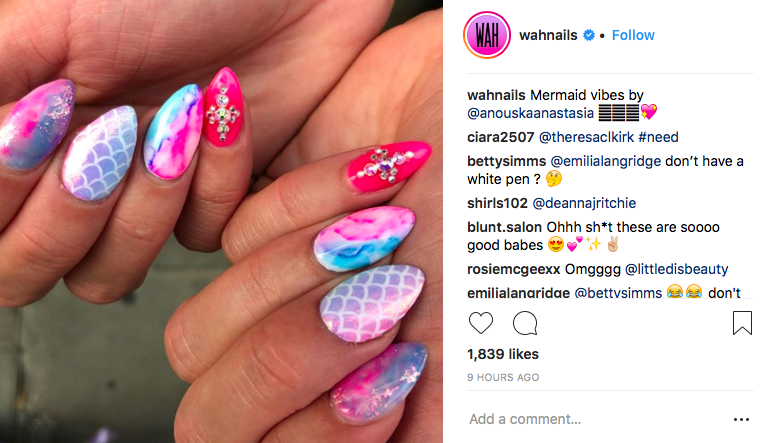 Looking for something a little more daring and bold? We got you! Wah Nails, a London-based salon, delivers on shock value and eye-catching manicures. If you want crazy nail inspiration, this is definitely the place to look. We love the uniqueness of the designs as well as all the fun colours and techniques used. So much fun to look at!
Mynxlondon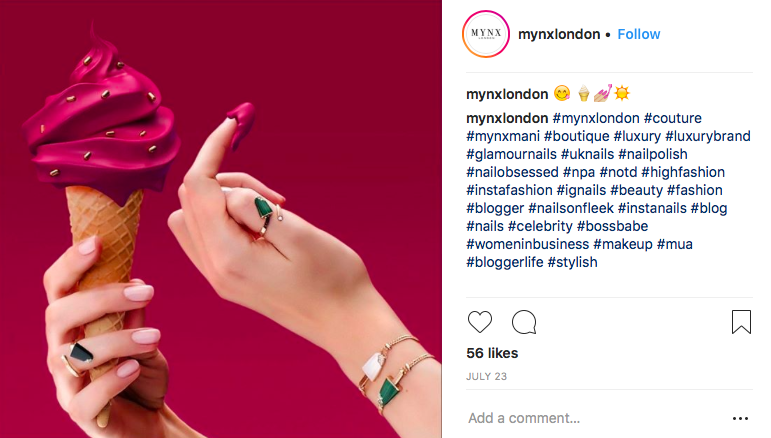 Very trendy and fashion-forward, Mynx London is a nail polish brand with no lacking of skill in the nail art department. We love how they can switch from bold and daring to simple and classic, all while keeping it high fashion!
Mpnails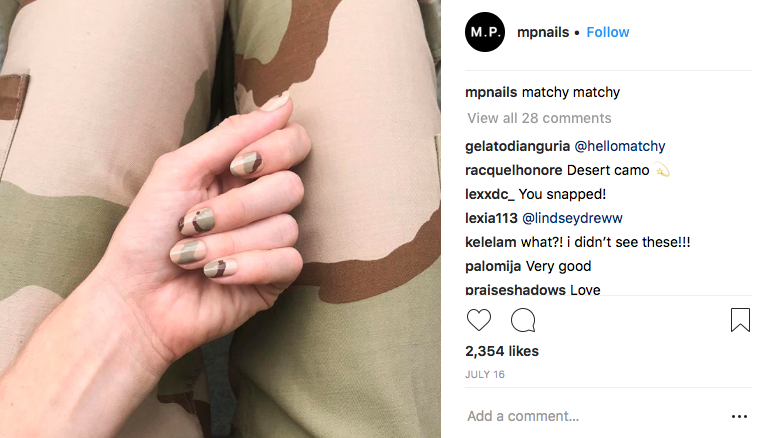 While their style could be considered simple, we have to say that their play on color and use of pattern will leave you remembering who they are. We could stay on their page for hours due to their eye-catching style!
sundays_studio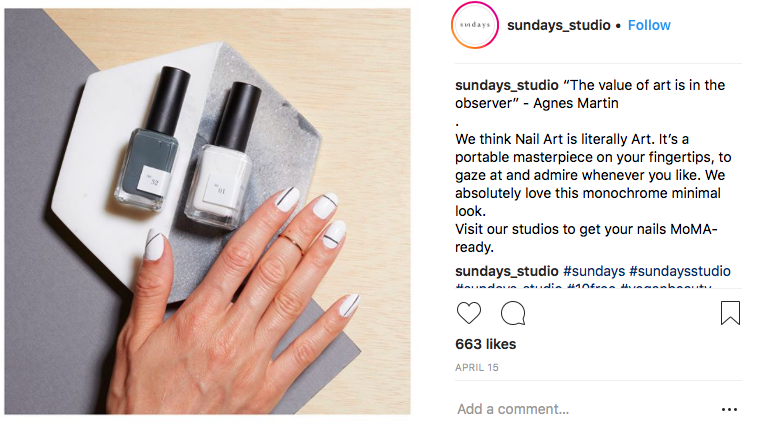 Non-toxic, vegan, and cruelty free? How perfect can a nail page get? We are in love with the organic and natural feel that this page gives off, simplistic and beautiful. Sundays Studio really shows you that less is more in the most gorgeous way possible. Let's mention again that it's more environmentally-friendly and health-friendly! This is every minimalist's dream.
LadyFancyNails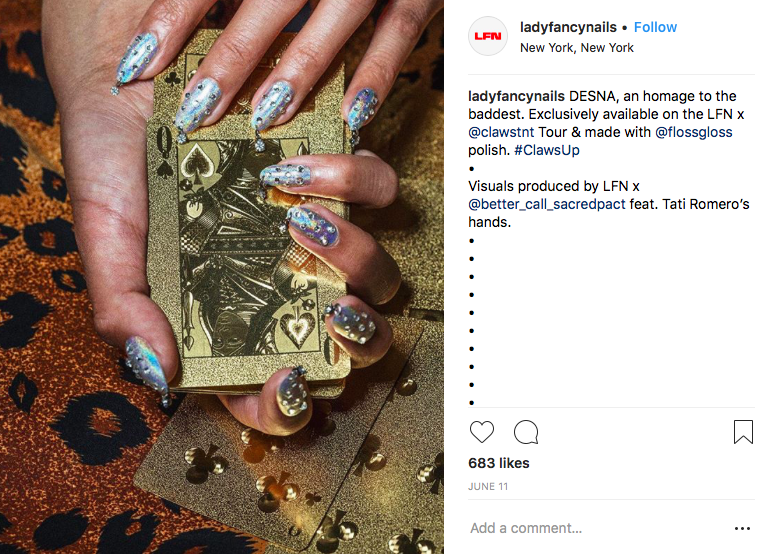 Finishing off our list strong with more of a "wild-card" (literally), Lady Fancy Nails! This NYC-based salon will cure all boredom and spark nail inspiration within 5 minutes of being on the page/ Not to mention that all the designs are super fun to look at!  We are just mesmerized by all the funky designs and can guarantee that you will be too.
After scrolling through all of these pages we have no doubt that you will be inspired to get your nails looking gorgeous as well! That's where we come in! Instead of running to a salon, just book a manicure with us through our app! We come directly to you, wherever you are. So what are you waiting for? Get beautiful nails from the comfort of your own home with us today!